| | |
| --- | --- |
| Posted on November 11, 2015 at 4:10 PM | |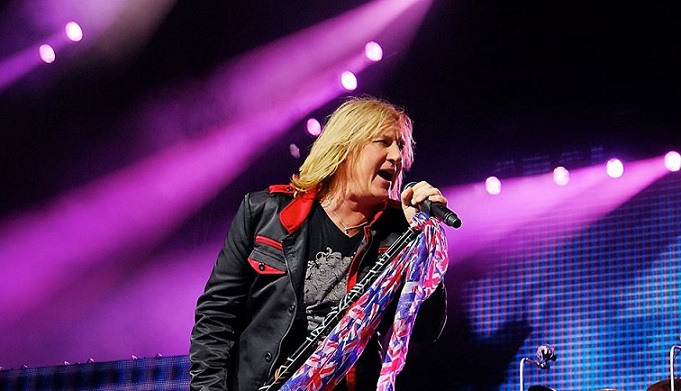 In the early dawn of the 1980s a new breed of British rockers were quickly rising up through the ranks of the music industry. Known as 'The New Wave Of British Heavy Metal', this group of aspiring superstars were following in the footsteps laid out by legendary acts such as Led Zeppelin, Queen, Deep Purple and Black Sabbath. Leading the charge, along with Iron Maiden and Saxon, were a group of fresh faced lads from Sheffield calling themselves Def Leppard. The boys dreamt of fortune and fame and eventually they would get it, but these things always come at a high price and Def Leppard would pay a heavy toll. However despite issues with alcohol abuse, car accidents and even the tragic passing of a much loved band member, Def Leppard would go on to record some of the biggest hit singles and albums of all time and become the superstar arena rock Gods they had dreamt of becoming. With a new self-titled album under their belts the band once again finds themselves at the top end of the charts and on a worldwide tour to promote it. This has led them back to Australian shores once more and I had the pleasure of catching up with vocalist Joe Elliott for a chat about the forthcoming tour and the new album.
Rock Man: You just kicked off the tour in Japan this week, and then next week you're headed back to Australia. Is it fair to say that Australia has played a big part in the band's success over the years?
Joe Elliott: It's been a part of the success of the band, for sure. It's been a very interesting and successful and exciting part of the band's success. We first played Australia in 1984; we played a couple of pub shows, one in Sydney and one in Melbourne. Then we did the last ever Narara Music Festival in the absolute pouring rain. It was fantastic but it was just a mud fest, and I believe it was the last one that was ever put on. That was our introduction to Australia which was amazing, but we didn't go back there until nearly ten years later. When we released albums I think every four to five years we didn't want to go anywhere because you're stuck in a studio making records, but once Hysteria came out in August of '87 it didn't take off in Australia until August of '89. And that tour it was incredible because we had a Number 1 album in the UK in August of '87, the album finally went Number 1 in August of '88 in America and then a year after that we get the call that's it's gone Number 1 in Australia [laughs]. This is nuts, you know. They were clamouring for us to come down and play live but we were already into the studio making the following album, which was the Adrenalize album. So as it turned out, Australia ended up being the first place we ever played on the 1992 Adrenalize Tour. Periodically we've been back more recently than before; we were here three years ago and three years before that. We're becoming more frequent visitors if you like which is great because we love to come. We'd come more often if we could.
RM: Congratulations to the band and yourself on all you have achieved in your career. From humble beginnings this band certainly has had its fair share of highest of highs and lowest of lows. Do you shake your head and wonder sometimes "How did we manage to survive and get so lucky"?
JE: The word "luck" comes up a lot but you have to earn the right to be lucky. Anyone can be lucky, but to put yourselves in a position to be lucky you've got to work really hard and that's something we've always done. But when you've been around for 35 years, it's not all going to be "thumbs-up", it's not all going to be "win, win, win". You take anybody's life over a 35 year period and it's going to go in a wave; it's going to go up and down. There's going to be a lot of downsides and a lot of recovery and a lot of negativity, followed by re-achieving success. Whether it be Albert Einstein or the Rolling Stones, it doesn't matter even what you are in life, 35 years is a hell of a long time to try and maintain anything. For us to have been around that long and the new album has gone Top 4 on the Australian Charts this week, that to us is an astonishing thing and something we're very proud of, very humbled by, and so excited that the thought that we after all this time are still kind of relevant to certain people around the world. The album's gone to Number 1 in every rock chart around the world and Top 10 in the majority of "rock" countries, Westernised countries, and even a lot of European and South American countries. So all of a sudden the band's got heat on it again, because I think it's a strong album. And that's the important thing, the new album is a really strong representation of who we are and who we've been and who we used to listen to as kids. It's got every ingredient that we want in an album. There is no explanation as to why we're still here; we just enjoy what we do and we've been afforded the opportunity to do it by having such a loyal fan base.
RM: The new self-titled album is out, and from a personal point of view I think this is the album of the year by a long stretch. This is a very enjoyable record; this clearly must have been an easy one for you to make because it sounds like everyone had a lot of fun on it.
JE: You know what; we've never made an easy album. Anybody that makes an easy album really makes a bad record because they're not trying hard enough. But with this one, it wasn't a case of not trying; it was a case of not blocking. We didn't block ourselves; we didn't go you can't do that because it sounds too much like Led Zeppelin or it sounds too much like Queen. We just let it flow; it doesn't matter if it sounds like someone else. These someone else's are the bands that made us want to be in a band. So it's going to leak into your sound no matter who you are. But we embraced it this time rather than trying to disguise it. It was easy in that respect; we had fun, we didn't have a record contract, we financed the record ourselves, we put it together with nobody hovering over our shoulder, nobody saying it needs to be delivered by Christmas, and all this kind of crap. We just made a record for us. Literally a piece of art. I know that sounds pooncey, but it was a piece of art; it wasn't a piece of commerce. We did 14 songs; we went into the studio to write two or three, and we ended up with 14 because we were just fertile [laughs]. When it came to ideas, they were just coming out of us, it was like chickens laying eggs, it was amazing. We had such a great time. So in that respect, it was very enjoyable. We did put the work in, it was work. I'm not saying it was hard work, but it was work. The reason it wasn't hard work is we were all getting on fine, which we always do anyway, but we were just having fun with this record. And I think you can get it in the grooves that it's got something about it [laughs], and it's a fun record and at the same time it's diverse; there's no two songs on the album that sound alike, but there's a lot of familiarity on the record to us or just rock and roll in general.
RM: After playing together for so long, why did you decide to release a self-titled album; is there any deep meaning behind it?
JE: It was a very simplistic thing. We don't like to over think things so much these days because we've been guilty of that so much in the past that we over think things. You spend 20 years trying to come up with an answer to something you should have spent 20 minutes on because it doesn't make any difference. At the end of the day, a name is a name. It's like horses; does it really matter as long as your horse wins, do you care what it's called? The thing was, when we were all playing these songs or talking to our friends, and they're "Oh you're making a new record, tell us what does it sound like?" We found ourselves all subconsciously saying, it kind of sounds like Def Leppard [laughs]. And so when we all started relaying that story to each other, Phil (Collen) our guitar played said, "Why don't we just call it Def Leppard, we've never done it". When you think about Peter Gabriel who's got four albums out called Peter Gabriel, we've got three more shots at this thing [laughs]. It was a case of we've never done it; it seemed to be the logical thing to do, 35 years into our career and the first album we've ever done without a record deal, it was like a whole new start. So it was like "Let's just call the album Def Leppard" because that's what it is, it's us now.
RM: The first single from the record is Let's Go. What feedback has the band received in regard to this track?
JE: Mostly positive. At the end of the day it's classic Leppard. It's got that Let's Get Rocked, Pour Some Sugar On Me, Rock Of Ages anthemic, stadium rock thing about it. Even the song Undefeated off the Mirrorball record; it's the same kind of thing. It's one of those songs when you hear it you, you go this would sound great in Madison Square Garden or Rod Laver Arena, in these big iconic buildings all round the world. It's one of those songs that leaps out. And it is classic Leppard. We weren't trying to reinvent the wheel. Sav, our bass player Rick Savage, came up with that song and we knew it sounded like an echo of our past and we were more than happy to do that. When you think about some of the greatest bands in the world, they're always hoping to rewrite some of their hits, instead of going off on tangents. AC/DC, everything they do sounds like everything they've ever done. And I mean that in a positive way; you're not going to get a piano ballad or an acoustic song off AC/DC, you're going to get things that sound familiar like Highway To Hell or Back In Black, that's what they do. What we did on that one song was go into a territory that we've been in before which is kind of slow, sexy, groovy thing with the big anthemic chorus, huge guitars, big drums; the usual thing that Leppard is renowned for and that our fans really enjoy. So we're not going to deny ourselves the opportunity to write a song like that, but it's just one of 14 and everything else on the record doesn't sound like that one song. So we were more than happy to put all our eggs in one basket on that particular song, in that direction.
RM: Next week you're here in Australia doing shows in Sydney, Melbourne and Perth. For fans that haven't seen you live, what can they expect to see and hear from the show?
JE: Well of course we're promoting a new record so we're going to be playing new stuff, but we're not going to play too much of it because nobody wants to hear too much new music. We're well aware in this day and age that for an audience that comes to see Def Leppard, by the time that we get to Australia with an album that just got released this week, everybody in the audience will not have bought the new album yet. The first ten rows might have bought it. So you've got to be very careful how you place the new music, so we're going to play one or two new songs in the set; but we've always been one of them kind of bands that embraces our history, embraces who we are, we're not afraid to play the hits. That's why people come. They don't come to hear our B-sides. They come to hear the Sugars, the Photographs, the Rock of Ages and the Let's Get Rockeds and that kind of thing. Let's be honest, you and I could go to a Rolling Stones gig and what do we want to hear? We want to hear Jumping Jack Flash, Brown Sugar and You Can't Always Get What You Want. If they play one or two new songs great, but we don't want to hear 12. I want to hear the new [Paul] McCartney album in my car on CD and I want to hear two or three songs that represent that record within his set but I still want Helter Skelter and Live And Let Die and Band On The Run and stuff like that. So you're going to get the history of the band on stage, and you're going to get a great performance. We've got a brilliant light show and screen show and all that kind of stuff. It's eye candy as well as ear candy when we play.
RM: The band has of providing value for money with its live shows. Can you pin point what it is that separates Def Leppard from others when it comes to performing, and why you are so successful as a live act?
JE: No I can't, I don't know what the answer is. All I know is I don't see enough other bands to compare them to us because we're working so much. I see very few live shows of other people. I saw McCartney about three weeks ago in Columbus Ohio in America; that's the first gig I've seen since I saw U2 in Boston in June, and they're the only two shows I've seen this year because we've been working so hard. The difference is, what I'm comparing us to now is McCartney and U2, Christ that's not a bad thing to compare yourself against, they're the biggest artists on the planet. That's the coat tails that we might be riding. That's where we want to place ourselves in that kind of same arena. When we go out on stage we show that we're not afraid to put on. If we have to go on after U2 or Paul McCartney, it wouldn't frighten us because we believe in what we do and, without being pig headed, that's just a case of self-believing confidence. You have to have that when you go on stage. It's like a boxer, no boxer gets into the ring thinking he's going to lose; he has to believe he's going to win or there's no point in getting in the ring. When we go on stage we have to believe we're the best band in the world. And that's how we do it. We get up there and we have fun with it.
RM: And finally, are there any words you would like to share with all your loyal Australian fans?
JE: Thanks, thanks, thanks, thanks. I mean really it doesn't get any better than that; you put us in the Top 5 in Australia this week. That's the most beautiful thing anybody could do for me right now. The fact that people are still there for us after all this time, they waited long enough to see us live in the first place and we try to stay as loyal as we can to our fans all over the world and were very very grateful. We're glad to be able to come down to Australia in the next week with a Top 5 record, it's amazing. Thank you.
RM: Once again Joe, congratulations on the release of the album Def Leppard. On behalf of everyone here at Full Throttle Rock I would like to wish you the best of luck for the record and the upcoming Australian tour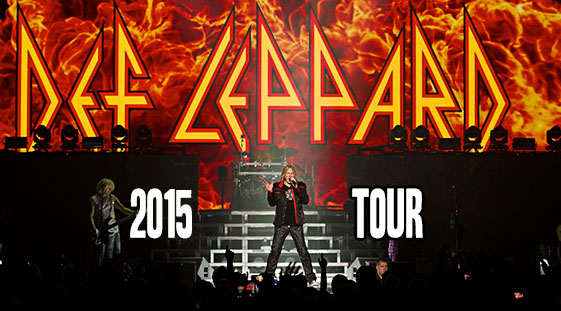 Def Leppard Australian Tour Dates:
Tuesday 17 November – Sydney, Qantas Credit Union Arena
Wednesday 18 November – Melbourne, Rod Laver Arena
Saturday 21 November – Perth, Red Hill Auditorium
For more information on Def Leppard visit the official website at: www.defleppard.com
Def Leppard – Def Leppard is available on Bludgeon Riffola/earMUSIC Records.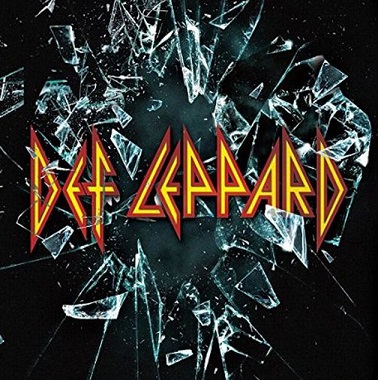 Categories: Interviews