| | |
| --- | --- |
| Posted on November 11, 2015 at 4:15 AM | |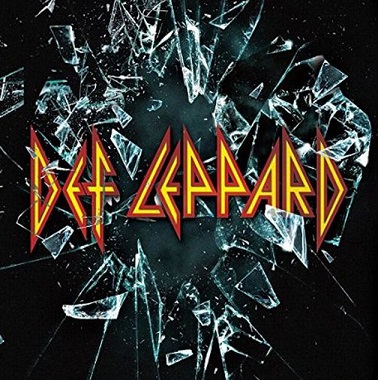 Def Leppard – Def Leppard
Written by The Rock Man
What makes a great band? I guess the answer will be different for everyone depending on what you like and value. For me, I have always been drawn to bands that recognize the formula that works for them and continue to stay true to that structure. Look at AC/DC for example, they have been recording the exact same album for 40 years and I love that. So when a band comes out and uses words like experimental, expressive and mature to describe their next studio album I start to get a little nervous. And this was certainly the case early on when British hard rock stalwarts Def Leppard hit the studio to record their new album titled Def Leppard. However I should have known better than to get caught up in record industry speculation and hype, after all this is Def Leppard and they only know how to sound like Def Leppard.
Further to that, any fears I may have held quickly vanished with the release of the first single and opening track Let's Go. This is 100% Def Leppard, sonically and in terms of attitude. The song is musically big with the distinctive larger than life guitar sounds of Phil Collen and Vivian Campbell accompanied by the thunderous rhythm section of drummer Rick Allen and bassist Rick Savage. Adding to the cut is the raspy vocal style of Joe Elliott and the best backing vocal harmonies of any band I have heard in the business. This five minute track is not only a snapshot of the album but of the band's 35 year career.
The same can also be said for Dangerous which I'm tipping is the next single waiting in the wings. Again, sonically this is big with a great meaty hook and chorus and is traditional Def Leppard. I have long held the view that Savage is one of the most underrated bass players going around and doesn't get the kudos that some of his counterparts do. On Man Enough Savage performs one of the coolest, funkiest '70s influenced bass lines I think I have ever heard him play before Collen and Campbell chime in to rip the track open with some gritty guitar flare. As any fan would expect the album is loaded with hard rockers and Invincible, All Time High, Broken 'N' Brokenhearted, and Wings Of An Angel are among the highlights here.
Def Leppard are just one of those bands that do power ballads really well. They don't feel the need to shy away from it but instead embrace it and on Def Leppard the band delivers in spades with We Belong which is a mid-tempo ballad featuring every member of the band singing at one point or another . The acoustic laden Last Dance and bluesy, Beatle-eques Bind Faith are also noteworthy. But with all that said I still find the most impressive thing about this album and previous works is the sound quality. I can't think of any other band that has better sounding records, everything about a Def Leppard album is massive and epic and that trend continues on this effort as well.
For three and a half decades Def Leppard have remained true to the blueprint which has given the world mega-hits such as Pour Some Sugar On Me, Let's Get Rocked and Photograph. And once more the band returns with a collection of songs that can proudly stand beside these iconic rock monsters and one day be regarded as classics of the Def Leppard catalogue. The ability to consistently do that time and time again is why I consider Def Leppard to be one of the all-time great bands.
Categories: Album Reviews