| | |
| --- | --- |
| Posted on October 28, 2015 at 4:40 AM | |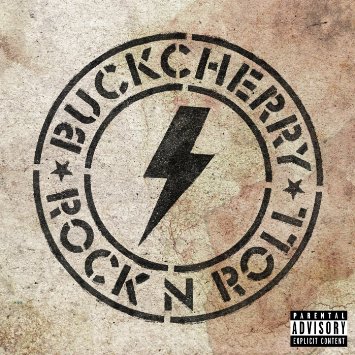 Buckcherry – Rock N Roll
Written by Dave Smiles
When Led Zeppelin called one of their songs Rock N Roll they weren't just saying what the song was about, they were making a statement that they could define what rock is. At the time of this song's release the genre of Rock N Roll had already been around for many years and had splintered into various sub genres. For a band to state that one of their songs was the definition of the genre took a great deal of self-belief.
Over forty years later there's only one band who would not only have the balls to call their album Rock N Roll, but also have the ability to pull it off and that's Buckcherry. In 2015 the genre has splintered into countless sub-genres. Everything that could possibly be done, has been. Everything that could be said, has been said, and everyone has their own opinions on where Rock N Roll should, or should not, go next. The biggest discussion of the past year has been the topic of 'Rock is Dead' (It's nothing new, The Who said it in one of their song, Long Live Rock!) This album is not only a blatant statement that rock is very much alive, but it's also a celebration as to how broad and diverse the genre can be, and how many different feels and styles the genre of Rock N Roll encompasses.
The first single, Bring It On Back, is a straight up rocker handled as only Buckcherry could do. The seriousness of Confessions and the profane aggression of the F**K EP have cleared the way for the band to, for lack of a better term, mature in their song writing and performing. I know the term 'maturity' sounds strange in regards to a band like Buckcherry, but a track like Tight Pants shows how the band can add horns to their sound and still maintain the Buckcherry vibe.
This is an album of fun and upbeat rock songs. The second single, The Madness, is instantly catchy and a perfect choice for a single, but any of the songs on the album could have been chosen on their own merits. The humorous lyrics of Wood, the rock swagger of Sex Appeal, or the laid back feel and easy sentiment of Rain's Falling, show just how far this band has come and that Rock n Roll is far from dead.
The infamous Buckcherry, who scored a hit single with a song titled Crazy Bitch, and released an EP titled F**K, have never been content to stay complacent, conformist or comfortable. This could very well be the definitive Buckcherry album, rock n roll the way it was meant to be. Dirty, fast, with room for some tender moments, and not afraid to take a chance or two. With this, their seventh album, Buckcherry have further cemented their position as a band playing real rock music for real rock fans.
Categories: Album Reviews