| | |
| --- | --- |
| Posted on October 13, 2015 at 11:15 PM | |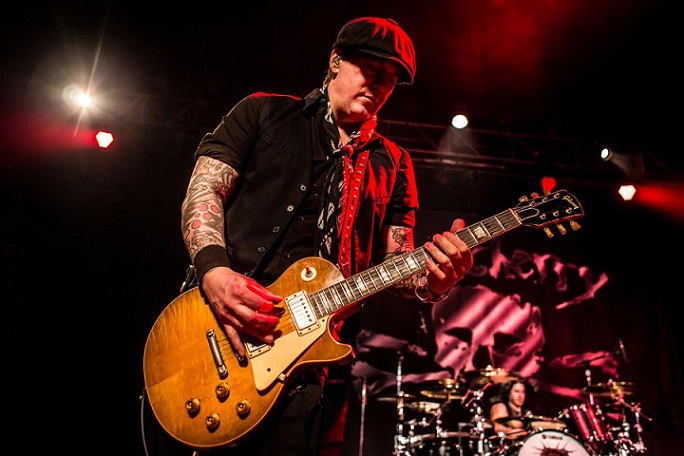 (photo credit: Matt Christine)
Interview with Keith Nelson 
By Dave Smiles
Buckcherry came into the rock world in the mid-nineties, a time when their brand of hard rock wasn't cool. That didn't matter. These guys have always done things their way, and in doing so have survived changing line ups, changes in the music industry and the disbanding of the band. But like true rock n roll rebels, you can't suppress the passion for good music. With the release of their new album, the diverse and perfectly titled Rock N Roll, Buckcherry have proved yet again that doing things their way is the secret to longevity.
I recently spoke to guitarist Keith Nelson about the album, the band, and people's claims that rock n roll is dead.
First up congratulations on the new album Rock n Roll. What was the reasoning behind calling it Rock n Roll?
The reason why we called it Rock n Roll was it kind of takes big balls to call it Rock N Roll. I don't know what's going on in Australia but over in the states we got these people saying Rock N Roll is dead and we just don't fuckin' believe that. We're a rock roll band so where going to call our new album Rock N Roll and that's that.
There's a lot of people being saying rock is dead over here as well.
Well fuck 'em, Dave. How do you say it in Australia? Fuck 'em mate.
That's it. Fuck 'em mate. (Both laugh) It's no secret the industry has been through some changes in the past couple of years with the way people listen and purchase music, do you think we will see big bands dominating the world again like we did in times past?
People have moved into other ways of getting our CD or record and I think that's really good. More people are enjoying music than ever before. We have to figure out a way to make that the artists and the song writers are being taken care of obviously. But I think that more people listening to music is better. Period.
It seems we're in a transitional period. After a 20 year career what inspires you to keep making music?
Fuck. Everything inspires us. Playing live shows inspires us. Been in a fucking Rock n Roll band. It's inspiring in and of itself. I don't need a reason to get up out of bed every day and make Rock n Roll. I love to do it. And the band loves to do it. I get excited about making records I get excited about new songs and ultimately we get excited about playing them for the fans. Making new fans and touring the world.
When you guys where writing the new album was there a need to write something great or was it more relaxed and see what came out?
We just kind of wrote songs and we didn't really have a title for the record until we wrote the record. When we made the confessions record we were definitely going for a certain thing. We just wanted to write the best Rock n Roll songs that we could. Write the best record that we could.
The track Tight Pants has a very big band Stones feel to it, how did the song come about?
It was a funky little riff. Stevie came in with his riff and we started jamming on it. The song started evolving and yeah so it's just kind of a guitar based song. I had this wild idea of playing some horns on it and then it really took it to a whole new level. All my favourite bands have put horns except ACDC. They had bag pipes so technically that counts as horns. We just had some fun with it. Why not.
It really stands out the way you guys did it. Overall there's a lot of diversity to the songs throughout the album. Was this a conscious idea to show how broad the genre of Rock n Roll can be?
You know all my favourite bands have been able to lean to the left and to the right and their still Rock n Roll bands and I think that there's a lot that you can do within a Rock n Roll band and still be Rock N roll so if you look at the record and you see a song like Tight Pants and then you see a song like "Rains Falling" it's all tying in there. Yeah we are big fans of music. We're always having some fun so you know there's no rules. No set way to do things.
With the previous release, the "Fuck" EP, it overall very angry and in your face was that a need for the band to get something out of its system?
I think that was a reaction to focusing so hard on the Confessions album and it was so serious and the subject matter was so heavy. I think we just kind of wanted an excuse to put Fuck in every song and have some fun you know and that's what we did. You know it's funny not one song on the Fuck record is about actually fucking. Which we didn't realise until after.
How do you think the band has changed over time?
You know, I actually think we are a lot more comfortable being exactly who we are. And no apologising for it. We're coming up to twenty years, me and Josh together, we've seen a lot of changes in the industry. We've had some line up changes and I just think we are a lot more comfortable in our skin and with what we're doing. The longer this act plays together the tighter we get… and you don't really get to that stage until you've been playing with guys for a fucking long time.
Do you ever look back on the olden days and think wow there's no way I would have thought I'd be doing this in 20 years' time?
Yeah I mean it really is amazing to me. I mean it's amazing when I sit and I think about meeting Josh in 1996 and to be sitting here talking to you about it. It's crazy. We're very fortunate. We do not take it for granted. We love what we do.
What's next for Buckcherry?
Tour, tour, tour. Just keep getting on the road. Getting the new music out there, playing some of the older stuff. And just entertaining mass audiences of people.
Nice. Any chance we will be seeing you down here in Australia any time soon?
I think so. Brad who connected our call is working on it. Hopefully sooner than later. We love Australia and our fans have been so good to us and I can't wait to get back.
For more information about Buckcherry visit the official website at: www.buckcherry.com
Buckcherry - Rock N Roll is available on F-Bomb Records.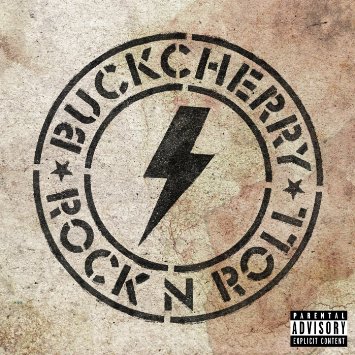 Categories: Interviews