| | |
| --- | --- |
| Posted on September 29, 2015 at 8:15 PM | |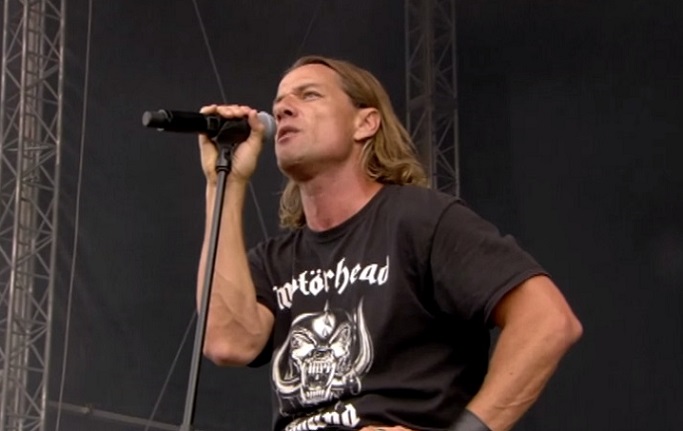 Ugly Kid Joe….. Remember them? Yeah that's right, they were huge in the early 1990s with their singles Everything About You and their version of Cats In The Cradle. Back then their album America's Least Wanted was the must have rock album and it appeared that they, along with several other up and coming bands, were the future of hard rock music. Then, as we all know, the grunge movement came in and ruined the party. After a couple more album releases the band called it a day and appeared lost to the pages of music history. But sometimes history has a funny way of repeating itself, because after reuniting in 2010 Ugly Kid Joe have returned with a striking collection of new material titled Uglier Than They Used Ta Be. The boys are currently on the road touring which is where I found lead singer Whitfield Crane who was up for a chat about the band's history, the current climate of the music industry and the new album.
Rock Man: Firstly, congratulations on the release of your new album Uglier Than They Used Ta Be. I think it is fair to say this is a stunning album and I would imagine that the band is blown away by how well this record has scrubbed up?
Whitfield Crane: Yes we are excited. Anything you birth including a musical conclusion you are always excited about and you want it to be the best it can be. I think we have achieved that with this particular album.
RM: There was a period where the band was inactive for about 13 years, during that time did you ever think you would be in this position again talking about a new Ugly Kid Joe album?
WC: No, that was not a thought that I had. I thought the band was defunct or over; I would have thought that maybe 10 years in we could have done a reunion and then no one wanted to do it and so I think we all kind of let go of it. Fortunately Dave Fortman (guitarist) became a world class producer and thus we could do all of this in-house. So we threw everyone in the room, for this particular album we went to Louisiana, we worked 21 days consecutively and 13 hour days and I think the reason it has a good sheen or shine to this particular body of work is because everybody wanted it. Everybody let the musical flow come through us, it was a cool experience, very draining but very rewarding. But in the hiatus I never thought about it; I was trying to do other bands, I did a lot of different other bands, I was always making the effort to sing and then this (Ugly Kid Joe) was like a weird far away dreamy happening that I know I lived through that no longer existed. So I never thought this moment would manifest nor did I think it wouldn't, I really did not think about it in that context.
RM: During the 1990s when the grunge movement took the world by storm a lot of the hard rock/metal bands that were starting out at the same time as you simply fell by the roadside. I always thought that Ugly Kid Joe would be the one band from that period that would survive the changing landscape and adapt. What do you recall about that time and were you shocked that the band didn't continue on?
WC: I don't know that the word is 'shocked'. We had a lot of success very quickly and we lived a lot and we toured a lot and there was a lot to live through, survive really. Then grunge did come and it was a big movement, a big shift and you could sense that that shift was there. It was obvious and by the time we were done with the touring cycle of Motel California, sure the grunge movement might have been a component of why we stopped, but there were some other elements to it. We were strung out after being together and really living a lot in seven years, it was a lot, so you know, that was a component. But the other thing was we did not want it anymore, I think we were kind of spent; I think it was kind of courageous that we stopped. We did not hold on to something that was not there; we did not try to fane something that we did not want and miraculously we made another album and here we are [laughs].
RM: So fast forward to 2010 when the band got back together: who initiated that process; who was the first guy to pick up the phone and say "Hey let's put the band back together" ?
WC: That is a great question. Shannon Larkin plays in a band called Godsmack, which is a real big American band. Dave Fortman went on to produce lots of other bands like Slipknot and Evanescence. In this case he was working with Shannon, his drummer from Ugly Kid Joe on a Godsmack record and I guarantee you they were sitting around shooting the shit, like you do, and they realised as I said before that they can just kind of do it now that computers are here; you can just record a disc with Dave and do it on the cheap and release it through the internet [laughs]. And they were like "Wouldn't that be fun, to see what would happen?" So I think they had a couple of drinks and called Klaus Eichstadt (guitarist) in Santa Barbara and said "Hey would you do that?" and I think it is very important that it came from the both of them because I think it sounded more attractive than if it were just to come from me. He (Klaus) called me and I was like "Of course!", so that is how that manifested.
RM: So here we are in 2015 and you have this new record out. Was it fun to record this collection of material?
WC: Yes. There was love, there was closure, there was familiarity, there was evolution, there was so many things because you realise that at the end of '96, early '97, when the band broke up everyone went on with their lives and that includes a lot of different living. That included marriages, or kids, or different bands, producing, all these different life experiences, so sure it was fun because it was just us together with all the common themes we went through, we had a lot to pull from. The band that stopped being a band in '96/'97, we still had all those elements but effortlessly we had a lot more because of the various lives we had all lived; we kind of like all met up again and there was an incredible familiarity to it. Some songs were ready to go, most weren't, some songs did not exist and the thing about Dave and his producing, imagine his skill set that he has at this point. So imagine that and also included his own band and he was writing his own songs and that special element of that. So all of it was there and it was totally fun, again it was draining because of the consecutive days but, you know, it felt really good.
RM: So when you sat down to begin writing for this record did you have a clear idea of what you wanted it to sound like?
WC: No, not at all. We have never done that, maybe Menace To Sobriety we wanted to go heavier, as the catch phrase goes. But this record, we walked in and whatever ideas we had we threw them on the table from whatever band members; here it is, let's see what happens, let's see what makes it. And in 21 days you have got to cut the fat, straight up, there is no time to fuck around. So no there wasn't any; we were like let's just make a record and see what it sounds like, let go, relax, commit to the flow and commit to each other really.
RM: I would like to get your thoughts on a couple of the songs from the album. Let's start with the single She's Already Gone, which is a real highlight of the album.
WC: I think it is a great song. Dave Fortman wrote that song; it is a storyline of a relationship that has gone wrong or bad and proof that nothing ever ends well [laughs] and, you know, it is a great song to sing. For me, it has got the whole thing. I like to sing songs and I really like to perform, and for many years I did not get to do that and that is okay. So for me personally, to get to sing all these songs on this record, some of which I wrote, some of which I just sang, we all worked together but when I think of She's Already Gone I agree with you, it is an incredible construct, it is a great song.
RM: You have covered Ace Of Spades, the Motörhead classic and you managed to get Motörhead guitarist Phil Campbell involved. Can you tell me how that came about?
WC: Sure, I have a real deep connection with Motörhead, I mean I really love those dudes! They were the first big tour that Ugly Kid Joe went on; the Ozzy Osbourne 'No More Tours' tour in '92 with Motörhead and Ugly Kid Joe and that was a whole summer and those guys have always kind of looked after us. I sang on Born To Raise Hell with Ice-T and Motörhead, and when I go to Motörhead shows they invite me to sing on stage and some people you have a really great connection with and it is uncanny and indescribable. So when we were tracking this record, I spend a lot of time with Phil Campbell and the Motörhead guys and I talked to him in passing "Hey man, if there is a need, if you guys make a new record I want to play on it" and it was like "Okay". So when we were tracking the record it just sounded fucking dope and I'm like "What if we get Phil Campbell?" And everybody was like "If you can make it happen, sure do it". Funny enough in the swamp of Louisiana, in the sticky heat of Louisiana, the phone rings and it is Phil Campbell calling from Europe on tour to see how the record is coming along and I said "Great, do you still want to play on it?" and he said "Absolutely". Of course I said do you want to play on Ace Of Spades and he got excited about that, he was more excited, he has only been playing it for 30 years right, and he said "I'll play on that song if I can play some other bits on some other songs" we said "Yes, of course". We had a big pow-wow and he had consecutive days off in-between gigs in Wales where he lives, so we sent Under The Bottom, we sent the song My Old Man and Ace Of Spades to Phil Campbell in Wales where he got it done, sent it back and Dave mixed it
RM: Amongst all the heavy hard-hitting tracks you have got a couple of strongly acoustic driven songs like Mirror The Man and Nothing Ever Changes. How important was it to have a balance of light and heavy?
WC: Well, once again it was not thought out. We did not think of it. We threw up 15 songs and those were the songs we felt were strong enough to share with the people of the world and it just worked out that way. Do I think it is important? Not from a preordained way, there was no thought put into it. Do I think there is a great balance to the record after it is all done and being subjective? Absolutely. Sure, I think it sounds great but we certainly had no idea what we were doing, we never have.
RM: I would like to take you back to 1992. Your album America's Least Wanted is setting the world on fire and the singles Everything About You and Cats In The Cradle are all over radio and MTV. It seemed to be a great time to be in a hard rock/metal band, what do you recall about those days?
WC: Well, I had never travelled outside of California. So I remember like all my dreams coming true at once; like we got to meet Rob Halford from Judas Priest, we got to meet Ozzy Osbourne and toured with Motörhead, and all that. It was a whirlwind; it was a lot, know what I mean? We went from zero to hero really quickly and I think the interesting thing about Ugly Kid Joe, and I may be wrong, I feel like we broke around the world all at once, overnight. So I remember travelling a lot; we toured two and a half years in a row, I remember that my girlfriend at the time said when I would come back off the tour my manners had gotten worse! I was swearing a lot because it was a pirate-esque existence, you know? Your t-shirt was a napkin. It was fun and the thing about that particular age, I think I was 24, that is when you should be living a particular kind of existence, and we did that. So I remember feeling really free, I remember not feeling a lot of consequences [laughs], a lot of fun and as far as partying and all those types of things, nothing dark yet it was all celebratory. It was good times.
RM: What are your thoughts on full length albums, because more and more artists are claiming it is not worth the money, time and effort making full length albums anymore. With the decline in music sales and the frustration of downloading are they still valid these days?
WC: Well, not in the same way that they were. All I can think about when you ask me a question like that is: what has my experience been as a kid? Now that is before the computer, way before the computer so when you bought AC/DC's Highway To Hell you found Touch Too Much or you found Girl's Got Rhythm, all these songs that were album cuts, you know, Night Prowler, you would end up loving those the most. So I think that model I lived, I think that model is gone. If anything I think it is disposable at this point and the world is moving pretty fast. So to answer your question, I think it depends on what band you are; if you are a band that has a brand or a heritage then you can pretty much do anything you want, you can put out a single or an EP [and] I am pretty sure it does not matter. But if you are a new band you probably need the material to play live, so you should make a whole record, so it is an interesting time. Obviously the [record] labels are over and that brings change and change is coming 100% either way. So the important thing for us, the way I look at it, this band now is self managed, we are self everything. We get it done and so what we try to do whether it be making an EP or a full length record, that is mix and match I do not think it matters for us. But what we want to do collectively and across the board, and this is focused, is to put ourselves in a situation where something great can happen. You know what I am saying? Surround yourself with great people, killer people and make an effort and this is the rub of the whole thing, make an effort to be grateful really. If you're to be subjective like it sounds like you are being of this band, the story will write itself. We just played a sold out show in Brighton; 600 people packed to the guild in the club. It was fantastic, people were getting off on old songs, new songs and that makes me feel fantastic; I can't let go of it, I am amazed that people dig this band. So that said, for all of us to come back together and make a new body of music and go out and do, we are in the U.K. right now the charts just came out and we are Number 9 and that is absurd [laughs]. The key is to realise, and I do objectively, is that we were afforded the opportunity to do this all again is a miracle in some senses. And also we have the option, which is really healthy for this band, to apply a wisdom that we were really never able to do at the end. Now that we are here, it might be 15 years later, but imagine the wealth of wisdom we have to apply to the now of this particular musical journey. But as far as making albums, I mean just make music, the thing is you need content funny enough, whatever you do I think it is important that if you are meant to make songs and sing songs then that is what you do, pretty simple really.
RM: So do you feel there are enough new bands coming out or are we relying too much on the vintage bands?
WC: Well, I would say it is a really strange time for rock and roll because all the headliners are the same headliners every year. It is like who was the last real rock band to come out? Was it Metallica or Guns 'N Roes? So I am fascinated and I cannot really give you the reason why there is no new Iron Maiden, there is no Black Sabbath, you know, a band that can take the helm. So I think that component has been missing and I am amazed that something hasn't surfaced yet, something massive, so yeah I think there is an element missing, you know, something has got to give.
RM: Finally, touring is such a big part of any band's life. Do you still get the same buzz touring and performing today that you did when you first started and will you be touring the new album?
WC: Yeah, I mean I love it. I cannot get up to all the diabolical activities and survive it so I don't, which I would say we are all a little clearer inside the band [laughs]. But yeah I really love performing and connecting. I can only speak for myself but I love live performance, I love that synergy of electricity of the guitars, the drums in a big pool room or a festival or whatever. So yeah I love it period. So hopefully we will do a summer run in Europe. Hopefully we will get to Australia, we are pretty big in Japan, and the world market is pretty massive over the last couple of years in Israel, Poland, Serbia, Romania, all these places, so you can expect us to tour and to see a great live rock and roll band.
RM: Once again, congratulations on the release of the album Uglier Than They Used Ta Be. On behalf of everyone here at Full Throttle Rock I would like to wish you the best of luck for the record and many years of continued success.
WC: You are a good man, thank you so much for taking the time to do this.
For more information about Ugly Kid Joe visit the official website at www.uglykidjoe.net/
Ugly Kid Joe – Uglier Than They Used Ta Be is available on Social Family Records.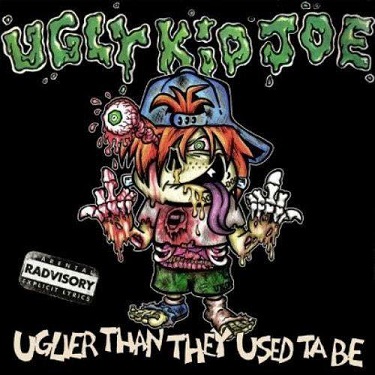 Categories: Interviews