| | |
| --- | --- |
| Posted on September 23, 2015 at 10:20 PM | |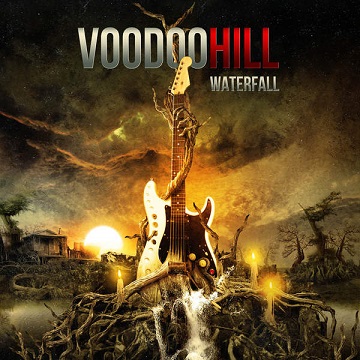 Voodoo Hill – Waterfall
Written by Juliano Mallon
When their first album was released, back in 2000, Voodoo Hill caught everyone's attention with an awesome effort. Four years later, the second album solidified the band's reputation, but when everybody was waiting for another album, Voodoo Hill disappeared.
Now, the duo comprised of Italian Dario Mollo and the legendary Glenn Hughes are back with "Waterfall", an album that shows the duo is at the top of their game, displaying efficient arrangements and catchy melodies.
The tracklist is very tight and filled with great rockers, such as "All That Remains", "The Well", "Karma Go", "Evil Thing" and "Sunflower" (that reminded me of The Cult), all highlights of the album that deserve multiple listenings at top volume.
Still, "Underneath And Down Below", "White Feather" and "Last Door" deserve and extra listening if they don't grow on you right away. They have a more introspective aura and sound a bit heavier than the previously mentioned songs, but they all have cool arrangements that are worthy checking carefully.
And "Waterfall" is a traditional ballad, with a cool bass and keyboard base, gaining more power when guitars and drums come onto the scene. Another highlight of the album, for sure.
So, in a year lacking awesome albums, Voodoo Hill comes as a huge surprise. Keeping the main elements that defined their musical identity in their previous albums, "Waterfall" shows both Mollo and Hughes playing it safe, carefully re-inventing their music by introducing more contemporary elements to it, but still maintaining everything that makes Voodoo Hill sound like Voodoo Hill.
The awesome "Waterfall" will be out on Oct. 16, via Frontiers Records.

Categories: Album Reviews