| | |
| --- | --- |
| Posted on September 23, 2015 at 10:10 PM | |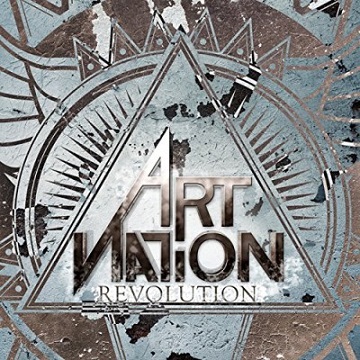 Art Nation – Revolution
Written by Juliano Mallon
Right after the release of its first – and only – album, vocalist Alexander Strandell left Diamond Dawn. Though a great album, it was a bit exagerated in some aspects and neglected in others. And the inevitable comparison with H.E.A.T. made more evident the weak aspects of the album.
However, H.E.A.T. has serious competition from now on.
Strandell got everything right this time with "Revolution", the debut album of Art Nation. With the best elements of the contemporary Swedish AOR/Melodic Rock, this album shines through as one of the best surprises of 2015.
The radio friendly anthems "Need You To Understand", "3000 Beats" and the frantic "I Want Out" are perfect examples of the catchy melodies and soaring vocals that are all over the album. The bombastic "Number One", the thrilling "Don't Wait For Salvation" (another awesome radio friendly highlight) and the heart-stopping "All The Way" (obviously, another highlight) come to show the high quality of those first songs were not beginner's luck. The band knows what it wants and knows how to get it.
But there's more; There's no denying that radio friendly "Moving On", "Here I Am" and "All In" must be listened to over and over again, at top volume with open windows.
"Look To The Sky" is an poignant ballad, with Strandell's vocals being accompanied solely by a piano. This arrangement allows you to enjoy Strandell's versatility as a vocalist, but I must say that a more traditional powr ballad arrangement could've worked better, if we consider the tracklist as a whole
In the end, my friends, I can honestly say that Art Nation's "Revoltuion" is one of the best releases of the year. It's a well-crafted, perfectly-recorded album, performed by a tight band with a superb vocalist. If you're into the more contemporary AOR/Melodic Rock, believe me, Art Nation's "Revolution" must be in your collection.
Categories: Album Reviews