| | |
| --- | --- |
| Posted on September 2, 2015 at 9:55 PM | |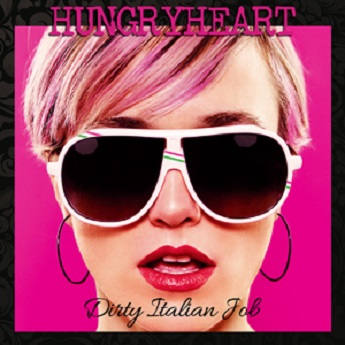 Hungryheart - Dirty Italian Job
Written by Juliano Mallon
It's been five years since Italy's own Hungryheart released "One Ticket To Paradise" but the wait was way worth it, since "Dirty Italian Job" – their brand new album – is one hell of a collection of catchy, memorable tunes!
The album is packed with straight-forward melodic hard rock, filled with attitude while keeping a radio friendly aura in such tracks as opener "There Is A Reason For Everything", the bombastic "Back To The Real Life" and the soaring rendition of Eric Clapton's "Bad Love".
If that wasn't enough to convince you, try the excellent "Right Now", "Rock Steady" and "All Over Again", all killer rockers with edgy guitar work and powerful choruses that'll kick your socks off. But there's more to the album than this.
Spetacular mid-pacers such as "Shoreline" and "You Can Run" offer a valuable different perspective on the dominant sound of the album. It's always interesting how bands can vary within a chosen music style and Hungryheart does it flawlessly.
And as you know, ballads are a must on this kind of album and the beautiful "Nothing But You" and the powerful "Second Hand Love" shine in the tracklist, bringing another musical perspective to the table, but maintaining the melodic hard rock features that make Hungryheart sound like... well, Hungryheart.
When compared to both their previous albums, "Dirty Italian Job" shows an evident improvement of the band. The lyrics are much better, as well as the arrangements and musicianship as a whole. Production is also note worthy and with that in mind it's easy to say that Hungryheart is on of the hottest bands to come from Italy in recent years.
I can't wait to hear more material from these guys and they're destined for better and bigger things, you can bet on that. "Dirty Italian Job" is out now, via Tanzan Music.
Categories: Album Reviews