| | |
| --- | --- |
| Posted on September 2, 2015 at 9:40 PM | |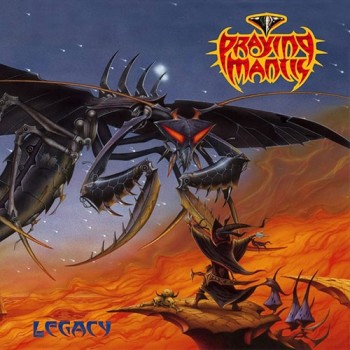 Praying Mantis – Legacy
Written by Juliano Mallon
It's been over 4 years since "Metalmorphosis" was released and since then, brits Praying Mantis have been working on the upcoming "Legacy" which hit stores on August 28th, via Frontiers Records.
With the new album comes Jaycee Cuijpers, taking over the frontman position and, let me tell you, making one hell of a job at it. You'll have many opportunities along this album com confirm what I just said.
Catchy, energetic rockers "Fight For Your Honour", "Eyes Of A Child", "The Runner", "Against The World", "Fallen Angel" and the frantic "Second Time Around" represent the metal side of the album, where it becomes obvious the band is in full form and also that Cuijpers can absolutely handle the vocalist position. But there's more!
Melodic rock-oriented tunes "The One", "Believable", "Tokyo", "All I See" and the ballad "Better Man" offer a different treat, but maintaining the quality of the album and, most importantly, showing once again that Cuijpers can perform whatever the band comes up with.
I'm not a big fan of metal, but I can smell quality when it's cooking. And the new Praying Mantis album has lots of it and on any aspect. Whether you choose to talk production, performance, lyrics, recording... the band delivers big time with "Legacy", an album filled with powerful, impressive songs that will blow up the roof!
And for all die-hard fans of the band, I can tell you Jaycee Cruijpers filled the position perfectly and sounds like a valuable asset to the band. There's no way he'll escape comparisons with all vocalists the band's ever had, but he won't be easily dismissed as well.
"Legacy" comes to show Praying Mantis is on top of their game, with a great new album and a solid new vocalist. A more than recommended purchase.
Categories: Album Reviews