| | |
| --- | --- |
| Posted on August 7, 2015 at 2:10 AM | |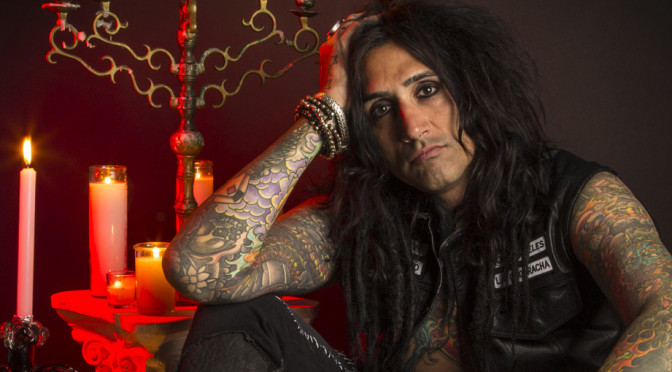 Here is the honest to God truth: up until a couple months ago I had never heard of Blacklist Union. Then their brand new studio album Back To Momo came to my attention. With hesitation I put it on and instantly fell in love with what I was hearing. My initial reaction was "Good old-fashioned '80s influenced hard rock with a modern twist", but as I researched the band's catalogue I discovered there is more to this band than I first thought. So to get the low down on what this band is really about I went to the main source and founder of Blacklist Union, singer/songwriter Tony West. As it turns out my interpretation of Blacklist Union is completely different to his, which made for a fascinating discussion. We spoke about the history of the band, his thoughts on the music scene in Los Angeles and the new album Back To Momo.
Rock Man: Congratulations, Tony, on what you have managed to achieve thus far with this band. For the benefit of those folks who may not have heard of Blacklist Union, can you briefly tell me about how this band came together and your journey up until now?
Tony West: Well, how long have you got? The Blacklist Union story is a long one and it will not be complete until we go from the street to the elite and really start getting some real success. The story itself would put Spinal Tap to shame. But I can tell you that after years in Hollywood and auditioning for bands and searching for the "right" situation when I finally realised the "right" situation does not exist under any circumstances, I put together Blacklist Union and wrote After The Mourning with a guitar player whose name is not even worth mentioning. But that is a whole other chapter. We quickly made a name for ourselves in the wastelands of Los Angeles, did a record and voilà. I can tell you though that carrying the band has been no easy task. I have put all my money in the last 11 years and paid for all our CDs myself with ZERO help from anyone. I wrote all the melodies and lyrics on every Blacklist Union song, except the covers of course, and one tune off our first CD called I Tried. I believe in rock n' roll, art and music and I believe in humanity. The personal circumstances I have had to overcome during the time of trying to keep a band together without proper management or business in place is outstanding. I probably have the absolute worst reputation. My name has been in the mix since I was a teenager in the rock circles in L.A. and it is all due to gossip, heresy and rumor and the fact that my name rolls off the tongue so easily. My teens and twenties were pretty legendary apparently because people still talk about it, so hey. I know what people say behind my back, especially the loser wannabes in L.A. and all I've got to say is read the lyrics. If you really want to know my story it is all in the lyrics. It is a play-by-play of the insanity I have had to endure all in the name of rock n' roll. And it is going to do one of two things which I am cool with either way. It is going to kill me or it is going to make a HUGE impact and start an entire movement like so many classic records have done before. Back To Momo has that. Period!
RM: Can you tell me about where the name Blacklist Union came from?
TW: The name comes from not being politically correct and not standing for it and still being able to call people out when they try to rip you off or bullshit you. As a result, I've been banned from clubs, banned from clicks and so forth so it's about taking a stand, being who you are and bringing back the true rock n' roll outlaw.
RM: A lot of the older bands going around talk about the day they first saw The Beatles or The Rolling Stones and that this is what made them want to become musicians. What was it for you? What was the first band or artist that made you think "I want to do that!"?
TW: The first band I ever saw that made me want to make music was the Ramones, they [were] a huge influence on me; I've seen them since I was eight years old. AC/DC was huge like that for me too; but at five years old when I first heard Bowie that was the thing that told me what I was going to be doing for my whole life.
RM: If you had to list the Top 3 albums that have had the most influence on you what would they be?
TW: The 3 top albums, that's a hard one…of course Guns N Roses Appetite For Destruction, Mother Love Bone Shine and I'd have to say Never Mind The Bollocks Here's The Sex Pistols.
RM: Congratulations on the release of the new album Back To Momo. I would imagine the entire band is pretty pleased at how well this record came out?
TW: Thank you; yes we are very pleased with how the record came out. Our whole entourage is very important to us, it's not just about the band, it's about the team and everybody at the Westlake Village Recording Studio in West L.A. and our Producer Chris Johnson has always treated us great.
RM: The first single from the album is Alive N' Well Smack In The Middle Of Hell. This is a pretty cool song which I think would have been real popular back in the 1980s, particularly with the L.A. Sunset Strip crowd. What has the response been like from those who have heard the track?
TW: I do appreciate the comment, however, we want nothing to do with the L.A. Sunset Strip crowd. We think that crowd ruined rock n' roll and made it lose its credibility; so being compared to a strip club band in the '80s to me is more of an insult than a positive thing but Alive N' Well Smack In The Middle Of Hell has been received very well all around the world and I would have to say for the record our biggest influence is punk rock.
RM: It has to be said that the video for the track is pretty awesome too. The band looks good and you are surrounded by lots of girls dancing pretty provocatively. Clearly this was a hard day for you at the office [laughs].
TW: The concept of Alive N' Well Smack In The Middle Of Hell is about having to deal with Los Angeles. Everyone has an ulterior motive in L.A., everyone has an agenda. Most people do not have integrity and most people do not keep their word. Therefore it is hard to rise above the constant influx of negative energy in people; however it is possible but at the same time it is deadly.
RM: Tell me about the track Superjaded. This song is so radio friendly, punchy and melodic I would mount a strong case this should be the next single. What are your thoughts?
TW: Superjaded is a biographical type of song; it's actually going to be our third single. The second single Evil Eye is about to come out but there was a debate about whether it was going to be Evil Eye or Superjaded. Thank you for the compliments; it's one of my favorites on the new CD.
RM: Being an Australian, I love that you have covered one of our great rock and roll bands, Rose Tattoo. What drew you to cover Rock N' Roll Outlaw?
TW: Well we love Australia and we love Rose Tattoo and Angry Anderson; they were a huge influence on me… I was turned on to them by a friend of mine who used to own a studio in L.A. and they quickly became one of my favourites. I've been called the "Rock N' Roll Outlaw" for a good while now; it just seemed appropriate to do it and pay respects to some Godfathers of Rock that being Rose Tattoo. Also, on our last CD, Till Death Do Us Part, we did a cover of another Australian band, a song called Don't Change by of course INXS.
RM: So what is it about Australian music that appeals to you?
TW: I don't know if it has anything to do with Australian music particularly, but it has to do with being authentic and what's real. Rose Tattoo is as real as you get and Michael Hutchence and INXS were huge influences on many people and for me, I would like to be an artist that is remembered as someone who had integrity, artistic integrity and was not politically correct for the sake of kissing ass or an agenda.
RM: Tell me a little bit about working with guitarist Todd Youth. What qualities does he bring to a Blacklist Union project?
TW: Todd Youth is someone I have known since I was 15 years old and I respect him a lot. He didn't know me but I grew up watching his bands. With Todd, we were such good friends from the same school of music I didn't need to explain to him, "Hey man, check out a band called Turbo Negro" or "Check out The Ramones" or "The Exploited" or "GBH"… he already knew all these bands and therefore it was very effortless writing with Todd and I look forward to doing it again.
RM: During the whole grunge period hard rock and metal really lost its way for a long time, but I think around 2007/2008 it really started to find its feet again. A lot of those bands that were starting out in the early nineties that had their careers cut short started getting back together again and kind of got a second chance. But I feel you were slightly ahead of the curve there with your first release After The Mourning. This album, to me at least, feels like a late '80s/early '90s record, what do you think?
TW: Well again, there's nothing I really like about the '80s besides Guns N' Roses, Jane's Addiction and Motley Crue. The '90s was more for me Alice N' Chains, Soundgarden and stuff like that. I think a lot of bands that had no career in their hay-day that are suddenly coming back actually ruins it for the new blood; I believe in re-inventing yourself, look at David Bowie for instance or Marilyn Manson.
RM: In my mind your previous effort Till Death Do Us Part is a real melting pot of various rock styles. Is that a fair assessment and if so, did you set out to record an album with so many varying styles or did it just naturally evolve that way?
TW: When I write a record I set out to write about my past experiences from those years. It's more about feel, I set out to make a record to feel a certain way rather than sound a certain way and again I have my influences, punk rock… I'm into Warrior Soul, Mother Love Bone and live obscure bands so I'm kind of all over the map, it's not your typical influences that's for sure.
RM: Recently we saw Apple announce their new music streaming service, Apple Music. Now, music streaming services aren't new; there is Spotify, Pandora and others, so how do you think this new service from Apple will change the music industry and what affect will this have on a band in your position?
TW: I don't think it will affect anything in any way where it will be noticeably different.
RM: It seems that in recent years there has been a lot of social media infighting between artists and also fans against artists. Do you think the hard rock/metal community is as strong and united as it once was?
TW: No, I don't think so at all and the reason why I think that there is no scene, especially in Los Angeles, is because so many people talk shit about each other and hate on each other that they have shot themselves in the foot; no one trusts anyone, there's nothing anymore, there's no camaraderie, there's no community like there used to be, that's all gone and yes it's made music suffer immensely, it's one of the biggest things that made music suffer. Fighting on social media is just ridiculously stupid; I wouldn't even be on social media if I weren't in a band. I think it's not even real life.
RM: Once again Tony, congratulations on the release of the album Back To Momo. On behalf of everyone here at Full Throttle Rock I would like to wish you the best of luck for the record and many years of continued success.
TW: Thank you so much for your support and reaching out. Blacklist Union cannot wait to get to Australia; we [are] really look forward to it!
For more information on Blacklist Union visit the official website at www.blacklistunion.com
Blacklist Union – Back To Momo is available on Blu Records.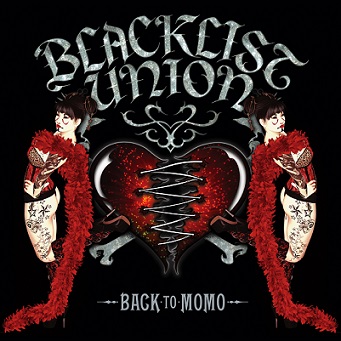 Categories: Interviews