| | |
| --- | --- |
| Posted on August 5, 2015 at 12:20 AM | |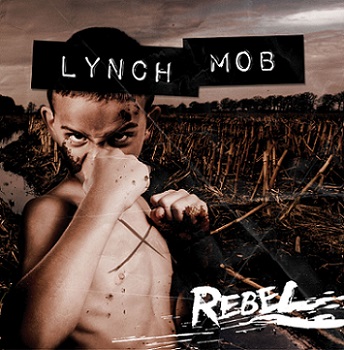 Lynch Mob – Rebel
Written by The Rock Man
I would consider myself a casual fan of Lynch Mob. I have a handful of their albums in my collection and I while I don't profess to be an authority on the band, I do enjoy the few records I have. That said, I must admit it has been some time since I was active in purchasing any of their material. But when it was announced that the band was working on a new album I felt a sense of excitement about it all and as it turns out that expectation was not misplaced as Rebel is a top notch scorcher.
There is little doubt that Lynch Mob mainman George Lynch is a bone-a-fide guitar god, having influenced generations of would be rock stars throughout the 1980s with his revolutionary guitar techniques in Dokken. However it is in Lynch Mob, the band he formed after leaving Dokken, which has elevated and strengthened his position among the greats of guitar playing. If you require proof, one listen to Rebel will put any doubts you may have to bed.
A thunderous drum fill, followed by Lynch's trademark guitar sound kicks off the album and opening track, Automatic Fix. Shortly thereafter comes the crashing vocals of Oni Logan, who once again returns to singing duties. This is Logan's fourth studio outing in Lynch Mob and his performance throughout is impeccable, clean and passionate. Between The Truth And A Lie is a seriously killer cut, full of layered melodic harmonies, solid grooves and a shredding solo from Lynch.
As you would expect from a metal master of Lynch's calibre there are a number of rockers available here such as Sanctuary, Dirty Money and the sizzling War. I found that Pine Tree Avenue and Jelly Roll were heavy on the groove and swagger vibes, which highlights the band's ability to do more than just shred and play at breakneck speed, whilst The Ledge almost has a Soundgarden quality to it. At the back end of the record you will find Kingdom Of Slaves which has a heavy, drawn out, sludgy, Southern guitar feel going on.
It would be easy to assume that Rebel is all about Lynch or even Lynch and Logan. However, my hat goes off to the inclusion of bassist Jeff Pilson and drummer Brian Tichy. Lynch and Pilson have been a formidable combination since their Dokken days and it is great to see that relationship continue to flourish. As for Tichy, I think his stocks are constantly on the rise and with each project he's involved with; he just adds real edge and polish to the overall result.  
At the end of the day through polished production, well crafted lyrics, exceptionally executed musicianship and infectious band chemistry, what Lynch Mob delivers here can be described in three words: Rebel simply dazzles. This is without doubt one of many albums this year worth not overlooking.
Categories: Album Reviews