| | |
| --- | --- |
| Posted on July 13, 2015 at 1:00 AM | |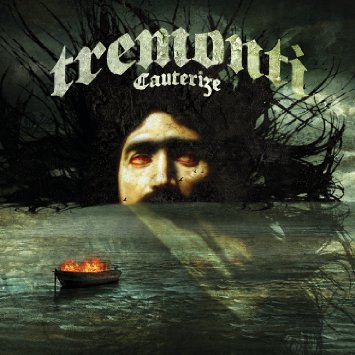 Tremonti – Cauterize
Written by Julia Pope
If Mark Tremonti was told to metal up, he did well at it.
He plays fast and loose with the music. If you think he did that in his debut album All I Was, it pales and sound blunt compared to Cauterize. Don't get me wrong, this isn't to say the former didn't have its great qualities. It's as if all he was, for a lack of better words, was a volume level 10. But then, he got the revelation, upped the volume to 11, and made Cauterize.
In Cauterize, he thinks outside the box like no one else in this day and age does with a guitar. With that said, he kept me guessing, kept me wanting to hear more of his music. In my book, he's the Eddie Van Halen of the 21st century.
But his guitar isn't the only musical feature. Two words: musical integration. That tells me I'd better brace myself, because I'm about to hear a hard rock band with some tight sounds. I was therefore not disappointed when I heard Cauterize.
I was challenged, though. If I were to pick out a certain song, I feel I would minimize the awesomeness of the music. However, if we are to be pressured to select the best song from start to finish, it would be Fall Again. Remember I said Tremonti kept me guessing? He did with this song, especially in the intro. While most of the CD is mostly hard, he did have his more acoustical, or softer, moments, such as in the instrumental break. Then, just when I lose myself in the music, he gives us an innovative fading.
So, I've emphasized musical integration, keeping listeners guessing, thinking outside the box musically. How about the effect of making hair stand up? For that, check out Tie the Noose. That did all of that to me and then some. The occasional drum rolls and bass drum beats did have something to do with it. Hence the strong, decided melodics.
To further satisfy my percussively minded-self, I would be remiss if I didn't mention Sympathy. I'm not sure if it was intentional to put that track right after Tie the Noose, because some very strong drum rolls in one followed another with a driving one in the intro. As ear candy for drummers, that same kind of roll is repeated two more times through the song. Yummy!
Mark Tremonti-a guitarist in a class by himself. Kudos, as well, to his band.
Categories: Album Reviews