| | |
| --- | --- |
| Posted on July 13, 2015 at 12:45 AM | |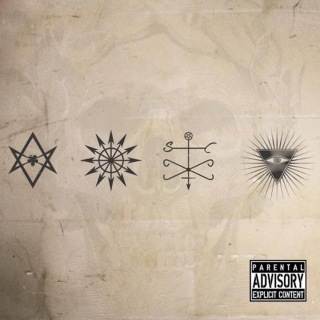 Santa Cruz – Santa Cruz
Written by Dave Smiles
Back in 2013 Finnish sleaze rockers Santa Cruz released their debut album Screaming For Adrenaline, which was filled with infectious raw energy and youthful attitude. Now the band have released their self-titled follow up in which they've taken their style of street start, bad ass, cocky hard rock to the next level with stronger song writing, tighter performances and no fear for taking a chance or two. By expanding on the Santa Cruz sound the band have developed more space to experiment with vocal harmonies and more complex arrangement without sacrificing the flash performances, killer off the cuff guitar solos and, above all, the blatant in your face street attitude.
The more I listen to this album the more I love it. Whether it's the cocky profanity of the opening track Bonafide Heroes, the party vibes of Vagabonds (Sing With Me) or the tender moments within Can You Feel The Rain. This album shows the band will continue to grow over and develop over time.
Stand out anthemic tracks include We Are The Ones To Fall, and the brilliant Wasted & Wounded. Bad attitude is the backbone to tracks like Velvet Rope, My Remedy and 6(66) Feet Under.
This is a perfect hybrid of everything that was awesome about eighties mainstream metal crossed with the fiery aggression that is synonymous with modern metal; and produced with some modern techniques as well.
Throughout this album singer-guitarist Archie Kuosmanen delivers some diverse and powerful vocals that range from harsh rock cries to melodic crooning, his harmonies are heightened and complemented by the backup vocals provided by co-guitarist Johnny Pallone.
There's a street gang mentality to this band that extends to their fans. A brotherhood feel of us against the word that expends to their audience. In a world where music has been devalued and reduced to TV talent show contest, this is music for people who still know that real music is out there.
Eight years into their career and with two killer albums to their name, Santa Cruz are more than ready to claim their place as a well-known rock band the world over. Because let's face it, the world is starving for some new blood to occupy the stadium headline slots. It would be easy to compare Santa Cruz to bands of the past, but they make things fresh enough for it to seem like there has been nothing that has come before. This is the future.
Categories: Album Reviews