| | |
| --- | --- |
| Posted on May 19, 2015 at 1:25 AM | |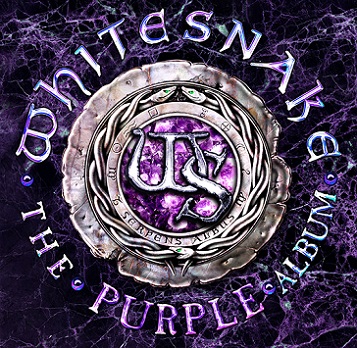 Whitesnake – The Purple Album
Written by The Rock Man
When I heard last year that Whitesnake were recording a new album for release in 2015 I was pretty stoked about it. I have been a fan of the David Coverdale led band for decades, and anytime he records music under this banner is cause for celebration. However as details started to emerge about this newest effort, it was revealed that the album would a Deep Purple covers album. My initial thought was "Do you have to?". While I am happy to acknowledge Deep Purple's place in rock history and the fact that they have influenced generations of musicians, I have never really been a fan.
I know for some this is sacrilege, but I have just never caught the Deep Purple bug. Sure, there are a couple of songs which I like and I have a few cover versions of various tracks, but that really is the extent of it. So having said that, I approached this new Whitesnake album with some hesitation and scepticism. As it turns out, what I found here was just over an hour of impressive re-imagined material that packs a mighty punch.
Deep Purple are solely responsible for giving Coverdale his big break, as he joined the band in 1973 and recorded three studio albums before leaving in 1976. So when I think about it I guess it is fitting, that if this is to be the last Whitesnake album, as is rumoured, that Coverdale pays homage to his beginnings. The Purple Album kicks off in an explosion of fast paced guitar and drum fury with the opening track Burn. There is no other way this album could get started, as you may or may not know, Burn is the first track on the Deep Purple album of the same name. This was also the first record for the band to feature Coverdale, so it is somewhat poetic that on The Purple Album it is so here.
From here Coverdale and Co launch into the rockers You Fool No One and Love Child, which for me, really showcases all the hallmarks of what Whitesnake would become. The well crafted and beautifully acoustic driven Sail Away takes the foot off the gas which like so many times before over his long career, highlights Coverdale's ability as a performer. As mentioned previously, I have a couple of these songs as cover versions and Lady Double Dealer is one of them. This is as close as I have come to hearing the original version and one thing is clear, it really does not matter who is performing the song, it is simply a cracking sing-along tune.
No matter where you look on this record there are so many outstanding cuts: songs such as Holy Man, Might Just Take Your Life, Soldier Of Fortune and Stormbringer leap out of the speakers and refuse to let you go. This current version of Whitesnake sees the introduction of guitarist Joe Hoekstra (Night Ranger/Jeff Scott Soto/Jack Blades) who joins fellow guitarist Reb Beach as the twin axe assault. Tommy Aldridge is a powerhouse behind the drums and in my opinion, Whitesnake are always a better band with him in it. The rest of the line up is strongly rounded out by Michael Devin and Michele Luppi on bass and keyboards respectively.
After listening to this record a few more times it dawned upon me that this collection of songs is not just a celebration of Deep Purple, nor Whitesnake for that matter, but a celebration of a time when rock and roll music was enjoying one of its finest moments. Sadly they just don't make music as good as this anymore.
Categories: Album Reviews