| | |
| --- | --- |
| Posted on May 3, 2015 at 11:05 PM | |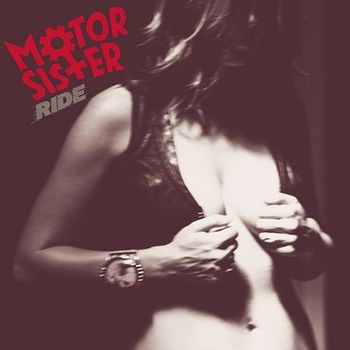 Motor Sister – Ride
Written by Dave Smiles
Some things just happen as a result of having some fun with friends, and this is how the Motor Sister project came about for Scott Ian. A long-time fan of the under-achieving three piece band Mother Superior, who released eight albums from 1993 to 2008. Being a fan and a friend of the band's vocalist / guitarist Jim Wilson, Ian decided for his fiftieth birthday he'd not only like to hear his favourite Mother Superior songs again but he also wanted to be a part of the performance. So he enlisted some close friends, and fellow fans of Mother Superior, Joey Vera (Fates Warning / Armoured Saint) on bass, John Tempesta (White Zombie / Testament / Exodus) on drums and Ian's wife Pearl Aday on vocals. After picking his favorite Mother Superior songs the band got together the day before the party and rehearsed. They called themselves Motor Sister after the Mother Superior song Little Motor Sister.
The performance at the party was fun for all involved and memorable to all in attendance. That was meant to be it, but word soon made its way to Metal Blade Records who called up Scott Ian to see if the band was interested in putting out a record. Motor Sister were more than happy to commit their takes on the Mother Superior songs to tape and without the need to write the songs the album was recorded in two days.
The songs themselves are great and inspired me to check out the original versions. The album opener A Hole kicks things off with enough energy to make, well, a hole. Get That Girl is rooted firmly in the style of the seventies stadium rock bands. Fool Around is a laid back bluesy tune with additional vocals from Aday. Beg Borrow Steal has some killer riffs and some smile inducing lyrics. Head Hanging Low has a very seventies laid back moderate gain sound with a bit of a surf music twang to the guitar. Kind of like a fast Don't Fear The Reaper. The track Devil Wind is bookended with quick acoustic strumming which soon gives way to heavy chord work and paced percussion, creating a feeling of the travelling outlaw alone in the world.
Comparing these versions to the originals you'll find them to be quite faithful. The difference is a fatter sound with the duel guitar line up. Ian's powerful style of pounding out the power chords is familiar but grounded in serving what is required from the songs. The energy from this band and the enjoyment of everyone involved has been captured on this recording.
For those who are unfamiliar with Mother Superior, this is a great introduction to the band. Thankfully for us, Scott Ian has brought new life and overdue attention to these songs that, for my part at least, went unheard. If you're a fan of Mother Superior you'll be satisfied with what these guys have put together as a tribute, of such, to this band that never quite got it's due.
Categories: Album Reviews