| | |
| --- | --- |
| Posted on March 31, 2015 at 11:10 PM | |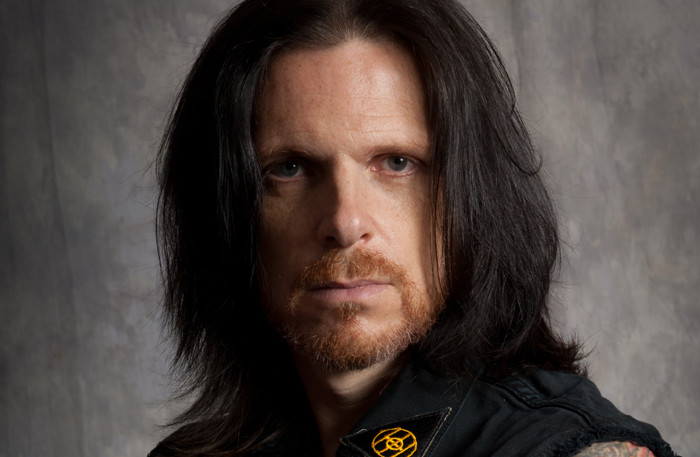 Interview with Ricky Warwick
By Dave Smiles
Leading up to the release of Black Star Rider's sophomore album, The Killer Instinct, singer and lyricist Ricky Warwick embarked on the promotional duties required from musicians before their album is released to the world. I was lucky enough to talk to this seasoned veteran of hard rock who has played in The Almighty, Stiff Little Fingers, Circus Diablo, released numerous solo albums and of course joined Thin Lizzy in 2009.
We spoke about the recording process of the new album, the writing of the songs and their intention to make a great rock n roll album. It was evident that Warwick was exceptionally proud of the album he and his band mates had created and was eager to hit the road in support of the album and show the live audiences the strength of these tracks. It was great being able to talk to Warwick, and to learn about how the album came together.
First of all mate, congratulations on the upcoming release of The Killer Instinct.
Thank you.
So what can fans expect from the new album?
I think they can expect a lot of guitars, big choruses, huge guitar riffs, some great duel guitar work from Scott Gorham and Damon Johnson and Black Star Rider songs.
Are there any songs on the album that you're particularly proud of?
No, I am kind of proud of them all because they wouldn't be on there if I wasn't and the ones that didn't make it didn't make it for a reason. So I am pretty proud of all ten songs that are on the record it is really hard to pick one, it could change every day. You wake up and a song is your favourite and it could be another song another day, you know. I am seriously proud of them all ten of them.
How does the band like to work when you're writing songs?
Basically it is myself and Damon Johnson who do most of the writing. We have got Scott Gorham who comes in with some great killer guitar riffs. He has enough belief and faith in myself and Damon to just kind of leave it with us, and he was very happy with it. Damon does most of the guitar. I write all of the lyrics.
There seems to be a lot of really good lyrics on this album, a lot of substance. What inspires you when you're writing songs?
Just life, to be honest. Growing up in Northern Ireland, growing up, childhood. -- Stuff I have seen on my travels. I just try and dig deep and write about what is going on.
When the album was finished was it everything you thought it would be, or did it exceed expectations?
It exceeded, definitely, you know working with Nick Raskulinecz was a huge buzz to all of us. The guy is just so talented.
Did you run into any problems during the recording process or did it go pretty smoothly?
You know what, we didn't. Honestly it went pretty smoothly.
I'll assume you grew up listening to Thin Lizzy. What is it like being in a band with Scott Gorham?
I have known Scott for a long time. Scott is a legend, Scott is a great guy, great guitar player.
Do you guys sit around swapping stories about your previous bands, like Thin Lizzy and The Almighty?
My stories are pretty boring compared to Scott's with what they did back in the day. Scott has got some great stories. After the show we sit back with a glass of wine, I have heard some of the stories twenty times, but I always enjoy hearing them. They're way better than any of my stories.
Do you have any unusual requests when you're on tour from promoters etc?
No, we just want to turn up and put on the best show we can.
As a musician, is there anything else you'd like to achieve?
Yeah, you know, you're always pushing yourself forward, trying to write that ultimate song. I just want to keep making music and doing what I am doing.
So what is in store for Black Star Riders in 2015?
Just hit the road, we want to promote the hell out of this album, try and play as much as possible.
Any plans to tour down here in Australia?
Oh man, I'd love to get back to Australia. Hopefully, that would be fantastic.
Are there any plans to still tour under the name Thin Lizzy?
Probably not, you know. It is not something we're considering. We might do a one off show somewhere down the line, but that is up to Scott Gorham and Brian Downey.
Is there anything that you do to stay sane and healthy while on tour?
At our age you kind of have to. It is just part of the course. I get up I go to the gym, I work out every day, otherwise I wouldn't be able to get up on stage and play for two hours if I felt like shit.
For more information about Black Star Riders visit the official website at www.blackstarriders.com
Black Star Riders – The Killer Instinct is available on Nuclear Blast Records.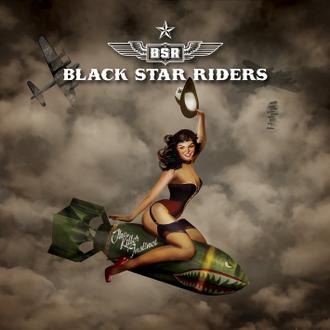 Categories: Interviews