| | |
| --- | --- |
| Posted on March 30, 2015 at 8:55 PM | |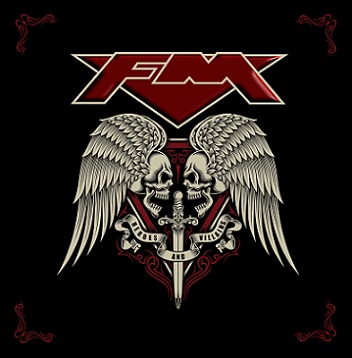 FM – Heroes And Villains
Written by Juliano Mallon
Since FM resumed their career – back in 2009 – the band has been releasing either an album or an E.P. every year. With seven efforts put out since then, a new musical approach has been perfected, where contemporary elements are mixed with more classic ones. And it is true such mix doesn't always work, but I can honestly state that "Heroes And Villains" is, without a single shadow of a doubt, the most consistent album FM has released since their most welcomed comeback. Basically, what you get in this album is that classical melodic base that made the Brits famous within the AOR circles, with radio friendly, catchy songs and propelled by the soaring vocals of Steve Overland. One could say that "FM IS BACK!".
I really, really liked the debut single "Digging Up The Dirt" and the catchy "Big Brother", both with a heavier approach that reminded me of the classic "Aphrodisiac" at times. Two killer tracks that deserve your total attention.
But FM displays their full power with the awesome radio friendly rockers "You're The Best Thing About Me" and "Call On Me", both bearing explosive choruses and memorable melodies that keep echoing in your head for days. When you listen to these two tracks, it is impossible not to be thrown back to 1986.
And just as great as the two previous songs, "Shape I'm In"and "Somedays I Just Want To Rock & Roll" come through as well-built, consistent rockers that will surely catch your ears at the very first chords.
Also worhty of attention are "Life Is A Highway", "I Want You", "Fire & Rain" and "Cold Hearted", all rockers that could've been released back in the 90's. The poignant "Incredible" is a classic power ballad and "Walking With Angels" is another one, but presented in acoustic format, which makes this song an awesome surprise.
Summing up, it is safe to say that "Heroes And Villains" surpasses both "Rockville" without breaking a sweat. There is not much to be said about Steve Overland's impressive vocals that hasn't been said yet, but I must praise Jim Kirkpatrick's exquisite guitar work! Sounds like he's been in the band forever now and it is more than obvious he's a perfect fit within FM.
"Heroes And Villains" is already one of the bery best releases of 2015 and one of FM's finest albums to date. A more than mandatory purchase for any serious AOR enthusiast.
Categories: Album Reviews