| | |
| --- | --- |
| Posted on March 22, 2015 at 11:00 PM | |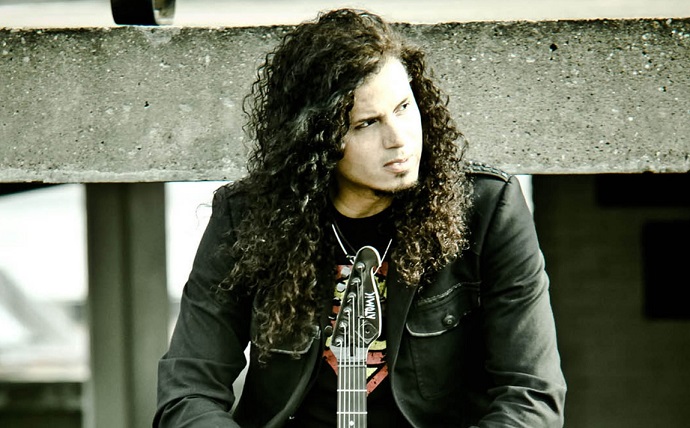 While most people associate loud shredding guitars and thunderous drums as the defining sound of hard rock/heavy metal music, for me the voice is also a major factor. The genre has been blessed with its share of larger than life singing superstars; Ronnie James Dio, Rob Halford, Bruce Dickinson, Freddy Mercury, David Coverdale and Robert Plant can all lay claim to having "The Voice of Rock". And amongst the fans of various bands the argument could rage for decades over whom is better. Another gentleman worth considering in such a debate is Jeff Scott Soto. JSS, as he is known to his legion of fans, is a veteran of the rock/metal scene, and after 30+ years in the business still has the chops to match it with anyone in the industry today; young or old. The proof is plain to see with his new project called SOTO, and the debut album Inside The Vertigo. This new project hits you like a bullet from a gun and I was fascinated to know how JSS had gotten down this path, so I caught up with him to get his thoughts on the new album, the smorgasbord of talent at his disposal on the record and the ever changing music industry.
Rock Man: Firstly, congratulations on this new project, SOTO, and the release of the album Inside The Vertigo. You must be very excited about this next phase of your career?
Jeff Scott Soto: You have no idea… I have been itching to do this for years but my last record label hated the idea of me doing a heavy album, forgetting these are my earlier roots career-wise! I started my musical path on the heavier side of the tracks and especially recently, I have missed the energy and aggression of this music. My new label, earMUSIC, heard the potential and simply went for it with me, I couldn't be happier to work with others who share my vision!
RM: When I heard this new record my first thoughts were 'this is just a full steam ahead, relentless metal experience, unlike anything I have heard from you previously'. Is that a fair assessment?
JSS: Yes and no, certainly the full steam ahead idea hits it on the nail but I certainly have done very heavy stuff in the past… anything from Yngwie Malmsteen to select Talisman songs even to the Rock Star soundtrack, maybe it's not as 'dated' as the latter, but I certainly wanted to keep things melodic and not stray too far from what folks might expect of me. But for me the key is growth and with growth means wrangling in new fans who would have never given me a spin or even some who have no clue about me.
RM: Did this collection of material come together fairly easy or did it present some challenges along the way?
JSS: Fairly easily and in the end, I had too many songs to choose from! The songs kept pouring in so much I had to cut some for the main released but hope to get them out on a deluxe edition someday if the album does well enough. Joel Hoekstra of Whitesnake supplied two slammers that need to be heard some day!
RM: The guitar work on this record I would describe as frantic and unforgiving, yet still maintaining a melodic element. And for this you have called upon the services of players such as Gus G, Mike Orlando and Gary Schutt among others. Did you have to twist anyone's arm to be a part of the record or was everyone keen to be involved?
JSS: Absolutely not [laughs], all parties involved were happy to contribute and they get the highest regards for their enthusiasm! As I previously said, I wanted to have a happy balance of heavy yet familiar, modern yet classic… my band, especially drummer Edu Cominato had a lot to do with the course and flow of the album with me. If my ideas came back too dated or obvious, he would help keep me on the map of what we were trying to do here. It was a dream to work with everyone on the album overall but the band will be a lot more involved as a whole on the next album, probably less outside contributors.
RM: Lyrically I think this record goes beyond anything you have previously done in a hard rock or AOR setting. And I feel there was some stuff you needed to get of your chest and this album provided the perfect setting. Am I over analysing this or am I on the money?
JSS: No, you're spot on! I went through some pretty shitty things the past years, between a sour and expensive divorce to losing the 'gig of a lifetime' to my best friend killing himself… there wasn't a lot in my heart to celebrate! What is it they say, an artist scorned creates the most heartfelt material… I must say, I had a lot to get off my chest! As well, I love AOR stuff, I love soul and funk stuff, but I felt like I was hitting a wall, repeating myself and even competing against myself with other projects. It was time to spring clean and be true to myself and the followers listening to my music.
RM: Are there any tracks on Inside The Vertigo that strike a chord with you or standout more than others?
JSS: They all mean something special to me, each one as strong as the last but End Of Days has to be one of my prouder moments as an artist. I went to my co-writer with a slate of 'I would like to do a modern day Live & Let Die, something that sounds epic like a soundtrack from Avatar or Braveheart, mixed with a little Pink Floyd, Queen then thrust into a Maiden-like section but finally coming back home the way Bohemian Rhapsody did, make it as long and prog as you like now….GO!'. The term be careful what you ask for certainly hit me hard when Connor Engstrom turned in this 9 minute epic AS YOU HEAR IT, then I had to come up with what I would sing! It was truly one of the hardest things I have ever done but in the end, one of the most rewarding!
RM: The track When I'm Older was co-written with your wife Elena, do you find it easier or harder working with family?
JSS: [laughs] That was a first really. I was sitting around writing lyrics for that song but had a mental block. She saw my frustration and reminded me she randomly jots down poems and prose all the time. I asked to see something and most of what ended up on the verse to When I'm Older are taken from her scribblings, it happened to work great and also helped inspire me to finish out the song.
RM: The album opener is Final Say. This song really sets the tone for the whole album I feel, can you give me your thoughts on that track?
JSS: I love Mike's band Adrenaline Mob, they were one of the catalysts of which I wanted to base the strength of the album on so why not go straight to the source, Mike himself, and see if he would want to knock one out together? We've been good friends for some years now and as soon as he sent the demo to this one, I was over the moon on where we were heading.
RM: Is there a part of the writing/recording process which you enjoy the most?
JSS: The end [laughs]. I get crazy wondering if something is working or even good sometimes, I tweak and pick at it until it sounds good to me but I'm not just writing for me, people have to like it! So to me, the best part of the creation is the result and validation from others that I am onto something good!
RM: You hear more and more artists coming out saying that it is getting to the point where it is not worth making full length albums anymore, given the decline in record sales, the popularity of iTunes and downloading. What are your thoughts? Are full length albums still valid in this day and age?
JSS: I agree to disagree. I never got to experience the whole 'million seller' albums, I never got to know what it was like to win Grammys and sell so much that the current climate changed it all for me. All I know is the struggle and moderate sales in life so to me, I see the change as something rather necessary. It makes artists work harder for adulation, makes labels work harder to sell better albums and not gouge the public. As far as having complete albums, how would I get anyone to my shows or be able to tour if they didn't know a lot of the songs already or if I gave them out one at a time through the course of a year? To be honest, and I shouldn't say this, I would rather 100,000 people share or illegally download the album and want to come to a show than 4000 people buy it and have 30 people at a show. Albums are promotional tools, sure, they cost money, sure someone has to recoup costs but in the end if no one hears it, no one knows or cares about you, and one thing they haven't been able to illegally download is the live 'experience', being there and feeling the show in person!
RM: You have amassed an enormous body of work over the years. Whether it is solo work or with various bands, is there an album, or maybe two, that in your mind best reflects what Jeff Scott Soto represents?
JSS: One of my favourite releases to this day is the Talisman – Humanimal album and if I can be so bold, the new SOTO album!
RM: You would have seen the music industry go through many changes throughout the years, can you put your finger on one that has had the most impact, for better or worse?
JSS: The music business in general has been known to be quite corrupt from artists getting ripped off back in the '50-'60s to the payola scandals of the '70-'80s, to the Napster and lost revenue items of the '90-'00s. It's one big lesson that continues to be learned through time, sometimes the labels and bigwigs find their way and sometimes the artists find theirs. At the moment, the changes are directed at both finding a new balance but also the fans, the ones who spend their hard earned money, feel they're getting what they want and expect.
RM: Touring has been such a big part of your life, do you still get the same buzz today that you did when you first started?
JSS: ABSOLUTELY!!! Nothing is more rewarding than taking your kids on vacation, that to me is what touring is, your kids are your songs and the vacation is the stage that you get to show them off to everyone! The only drag about touring these days is it can be quite boring for me now because I care too much about consistency and singing well live every night. There is a responsibility that comes with that, meaning the partying is down to almost nothing on the road, it truly is sleep and sing, the talking is down to a minimum, the horsing around and late nights are gone, as the body needs to recharge more now as I am getting older. The old days meant bouncing back quicker but nowadays that can take longer than the little time between shows. But I love the road, I love the adrenaline rush of being onstage!
RM: Are there any tours/shows that are memorable for all the wrong reasons?
JSS: Sure, mainly tours where shows are cancelled for promoter or low sales reasons, these lead to loss of revenue and no one likes to lose money especially when every dime is accountable to make the tour happen. I love reading comments from people around the world saying 'why don't you ever come here, please tour there' but they don't realise, without interest, without people filling seats, their one or two buddies tagging along don't make for a reason to play anywhere and everywhere. It's supply and demand; you demand it with enough numbers, I supply the appearance, it's that simple!
RM: What touring plans do you have scheduled in support of this new record?
JSS: At the moment, all of the eyes are watching the interest and sales which incidentally are doing very well, from that the right situation needs to be placed as you only get one first good impression! I have stated very sternly, I will not take SOTO on the road to be a JSS montage show, this is a band, this is a new direction, I can't see playing a song like Wrath then doing the big Talisman AOR hit, they don't fit and I don't see SOTO having a core audience by trying to mix in my AOR past. I want to be on the road with bands like Shinedown, Five Finger Death Punch, Adrenaline Mob, In Flames. Bands that we would fit right in with doing material from Inside The Vertigo!
RM: Once again, congratulations on the release of the album Inside The Vertigo. On behalf of everyone here at Full Throttle Rock I would like to wish you the best of luck for the record and many years of continued success.
JSS: Thank you and it's my pleasure to share my thoughts with you… rock!
For more information about Jeff Scott Soto visit the official website at www.jeffscottsoto.com
SOTO – Inside The Vertigo is available on Frontiers Records.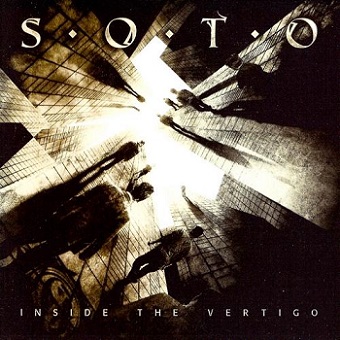 Categories: Interviews