| | |
| --- | --- |
| Posted on January 10, 2015 at 10:55 PM | |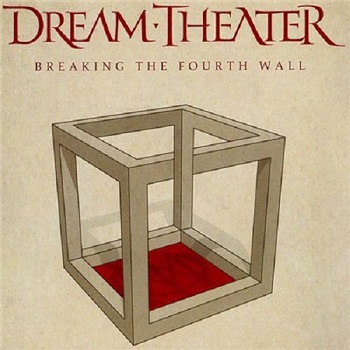 Dream Theater – Breaking The Forth Wall
Written by Dave Smiles
This new live package from the kings of Progressive Metal documents the show recorded at the Boston Opera House on 25 March 2014. During the last five songs of the night the band was joined by the Berklee College of Music World Strings and Concert Choir. Fans of technical musicianship and high calibre performances are sure to love this. The energy, intensity and passion for what they do is evident throughout the show. It's possible the band has been revitalised by new drummer Mike Mangini who has slipped seamlessly into the dynamics within the other four members of the band who have been playing together for fifteen years.
The first half of the set takes a selection of tracks from their three recent albums, with the addition of Trial of Tears from 1997's Falling Into Infinity. The second half highlights the twentieth anniversary of the album Awake and the fifteen year anniversary for Scenes From A Memory. Both landmark albums in the band's catalogue. The selection of tracks performed from both albums highlights the versatility and dexterity the band have built their career on, and comparing these classic tracks to the modern ones performed at the start of the show indicate that this band still has many years left in them.
Possibly the most noteworthy thing about this is the live album debut of Space-Dye Vest, a song written by the mysterious co-founding member and keyboard player Kevin Moore, which has never been performed live until 2013.
The drawback of releasing this album when they did, with the band still being on tour, is in the unusual choice from the band to maintain the same set list each night. The band used to change the sets each night and this release might go towards reducing some of the surprise you get from seeing the band live. However, a Dream Theater show has always been about musicality and the chemistry between the musicians on stage, and the band with the audience.
While some may be disappointed with the omission of classics like Metropolis Pt1 and Pull Me Under, this actually brings a freshness to the show, and these tracks appear on multiple other live releases.
Dream Theater have always forged forward against trends, adversity and expectations. This release is a fantastic document of where the band is at in 2014. There's no doubt they'll be around for many years to come.
Categories: Album Reviews