| | |
| --- | --- |
| Posted on September 30, 2014 at 9:45 PM | |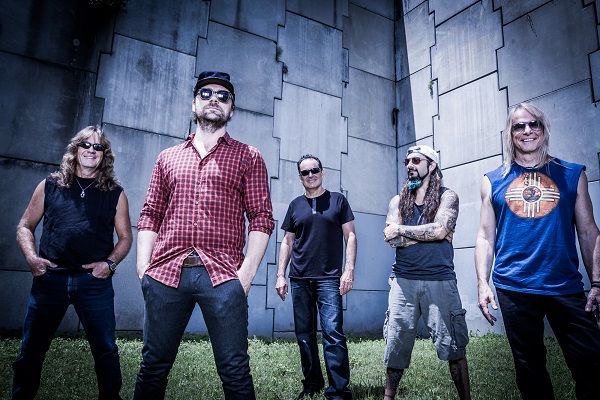 Interview with Casey McPherson 
By Dave Smiles
Casey McPherson was already carving out a name for himself with his band Alpha Rev when opportunity came knocking in 2011. The offer was to front a supergroup consisting of guitarist Steve Morse, bassist Dave LaRue, keyboardist Neal Morse and drummer Mike Portnoy. The band call themselves Flying Colors and draw influences from all the members various styles, such as Rock, Metal, Prog and Jazz-fusion. The idea was to have a group of virtuoso musicians fronted by a pop inspired singer. Their debut album hit the top ten on Billboard's hard rock chart. With the follow up, 'Second Nature', the band take things to the next level in terms of song writing and performances. The album is eagerly anticipated by established fans and sure to gain them some new ones.
McPherson took some time away from his busy schedule to answer some questions about the benefits of working in a supergroup, song writing, and the state of rock and roll.
How did Flying Colors come into being?
Well. It was magic, if I go any further it would just taint the mystery!
With everyone having their own obligations to their other bands, what is the hardest part of maintaining a 'Supergroup'?
The hardest part is actually all getting together in the same area. It's the equivalent of the democrats and republicans in the US actually passing a bill.
When working in a 'supergroup' how liberating is it for the musicians to be able to explore other musical avenues that wouldn't fit their main band?
It's incredibly liberating. Most artists are fixed to one genre, and if you vary from it you have the potential of losing your audience. They begin to expect a certain sound out of you… so, this has been such an incredible experience.
The band's new release, 'Second Nature' is the follow up to the self-titled debut. How would you say this is different to the first album?
This record was produced by us, so you get a little more freedom in the progressive rock department.
Was it a difficult album to make?
It was difficult getting together, but once we were all in the room, it just poured out of us.
How does the band compose its songs? Do they come from jamming ideas, or do you individually demo material?
Both. We bring ideas to the band, and we also just jam stuff out while we're together. Like, "Peaceful Harbor" came from an idea we had while we were on tour for our first record.
You are known as a singer, guitarist and pianist. What got you into music and inspired you to explore different avenues of musical expression?
I've always been into music, ever since my mother taught me chopsticks on the piano.
How did you learn to play guitar and piano? Did you take lessons or are you self-taught?
I took 12 years of classical training on the piano, and choir when I was a child. Other than that… I learned by doing it wrong, then watching someone else do it right!
As a singer / songwriter what inspires your lyrics?
God, love, family, pain, suffering, guilt, happiness, sex, loneliness… wait… could I just say life?!?!
There has been a lot of change in the music industry in recent years with the introduction of downloading and streaming services. How do you think this has affected bands / artists both new and old?
It's teaching us to change with the times. I don't think we have seen the full effect of these changes yet.
It's been a long time since there's been a new band that has made such an impact on the world to have become a household name. Gene Simmons recently stated that 'rock is dead.' What's your belief on this claim?
Well, in one sense it is. It's not what's being played on the radio, and not what most of the kids are buying… but some of the kids are buying it! And as long as that is the case… rock will still be alive… just look at the Stones… are they dead?!?!
Flying Colors now has two albums and a live release to their name. What's next for the band?
We have no idea. We just take it one show at a time!
What would you like to achieve with Flying Colors and as a musician in your own right?
I get to play music with some of the greatest musicians in the world… I think I've already achieved it!
What advice would you give to young bands starting out?
It's all about the song, and being able to play/write in a unique way specific to you! Hone that skill and be better at it than anyone. Never settle for ok, you don't need to listen to people that say you can't, but just make sure you're good enough and willing to do what it takes to prove them wrong!
Is there any chance we'll be able to see Flying Colors down here in Australia?
Well. I'm ready… when do we leave?
Thanks for taking the time to do this interview and on behalf of everyone at Full Throttle Rock I'd like to say congratulations to you and your bandmates for the upcoming release of 'Second Nature' and good luck for the future.
Thanks a bunch!
For more information about Flying Colors visit the bands official website at www.flyingcolorsmusic.com
Flying Colors – Second Nature is available on Mascot Label Group.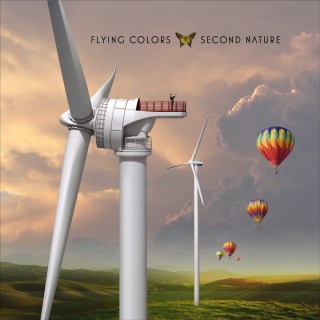 Categories: Interviews