| | |
| --- | --- |
| Posted on September 27, 2014 at 10:20 PM | |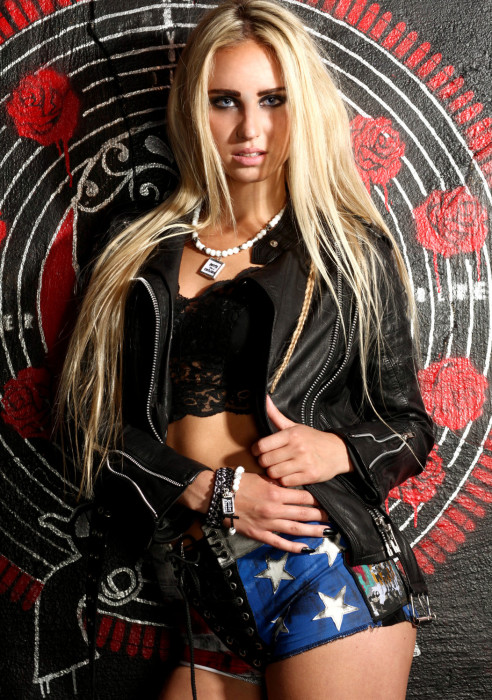 Unless you have been living in Rainbow Land, you would know that the next big thing in hard rock has arrived and it is called Adrenaline Rush. This five piece band hailing from Sweden have released their debut self titled album which is set to keep the fires of 1980s hair metal well and truly ablaze. These guys are one of the most exciting things to happen to hard rock music in decades and are destined for greatness. They are led by the talented and charismatic Tave Wanning who is not new to success; she previously sang in the pop duo Peaches but has now crossed over to the rock world with instant impact. So when the opportunity presented itself to speak with her I latched on with both hands. I asked her about the band's new debut album, music in Sweden and Erik Martensson from Eclipse and W.E.T. fame.
Rock Man: Congratulations on the formation of Adrenaline Rush and the release of your debut self titled album. Firstly though can you tell me about how this band came together?
Tave Wanning: Well firstly, thank you so much. It actually started out as a solo thing and I have been playing in some bands for a long time but nothing ever took off in a serious way. And you know, it is hard to find a group of people to share a vision and want things to go in the same direction, I mean, you always have a good time and lots of laughs but after a while small club gigs gets old. I knew I was ready to take the music to a more professional level and just by chance I ran into Erik Martensson at a Quireboys concert actually, and I had worked with him briefly laying down vocals on a song of his a couple of years back. But we started talking after the concert and decided to do some more serious work and we discussed how we wanted the record to sound like and what I wanted to songs to be like. And after a while we had a bunch of tracks that were exactly the way I wanted them with good melodies, good riffs and very energetic songs.
RM: I find it really interesting that at one point you were one half of the Swedish pop duo Peaches. Can you tell me how you went from being in a pop duo to a hard rock band?
TW: Yeah it was a natural thing for me since I grew up with rock and roll. So that is where my heart is but I have always listened to modern dance music too, since I am a dancer. And then I started singing in Peaches when I was seven, you know I was a little child [laughs] and we did many things and one thing led to another and before I knew it we had put out two albums, a bunch of singles, videos, live DVD and so on. But that gave me a start and lots of experience in the business but like I said I have always listened to rock and roll, so that was the thing I wanted to do when I grew up.
RM: Who are some of the bands that have influenced you growing up?
TW: All the classics bands like Zeppelin, Kiss and so on. My all time favourite is Hanoi Rocks, my one true heroes (laughs). But at home I probably listen to more 60s and 70s rock because of the melodic stuff we play because my voice and initial vibe sits better with the classic 80s hard rock. But other than that I listen to bands like Judas Priest, AC/DC, Vixen and so on.
RM: The debut album is titled Adrenaline Rush - you must be very happy with the final result?
TW: Yeah I am very happy. You know, on a scale of one to ten, an eleven [laughs]. I am so happy and thrilled about working with Erik (Martensson).
RM: What has been the overall reaction to the album from fans and the media?
TW: Very good actually. I have heard very good things and they are comparing us to great bands and great singers, so I am very proud and very glad.
RM: This whole album and band vibe has a very 1980s Los Angeles Sunset Strip feel about it. Was it a conscious effort to go in that direction or is that just how the sound and the album evolved?
TW: No that was the thing I want the songs to be like I love the '80s vibe, you know hair bands and so on. So I want every record to be party rock and roll, you know?
RM: Every band has a different way of going about the song writing process, how does it work in Adrenaline Rush?
TW: For the first record it is all about Erik (Martensson), it is his work with my input. So hopefully on the next one, if we get there (laughs) I want the guys to write, come up with ideas with me and Erik of course if he wants to work with us again. But this one is all about Erik.
RM: How many songs were written for this album and how difficult was it cutting it back to the 11 songs that ended up on the record?
TW: Erik had so many songs that I loved so it was pretty hard. But he wrote the single Change and Black N' Blue for us together with me and my idea, but the other ones were actually pre-written. He has a whole library for the next one, he is so talented as a songwriter, musician and a producer I do not think there is anything in music that he cannot do well, plus he is a genuinely nice person. He understood what I was looking for right away and I am so happy that he wanted to work with me on this record.
RM: The first single and video is Change. What has been the response to that track and can you tell me about the lyrical sentiment of the song?
TW: Yeah it is a hard rock song, cool guitar riffs and so on, very party for me. No one is going to live for ever, that's the thing, so you know, just live your life and do what you love. The video I wanted to show the fans how we looked and how we sound and our stage thing.
RM: There appears to be a common theme throughout the record of 'Living life to the full and having no regrets'. The track When We're Gone comes to mind, is that a motto that the band really tries to embrace?
TW: Yeah I think so. I have got a Hanoi Rocks quote on my arm which is "No compromise no regrets" so I am all about that. No regrets, do what you love and do not listen to what other people think.
RM: In my opinion Girls Gone Wild has a strong Motley Crue attitude about it. Was that intentional or did that song just evolve that way?
TW: Yeah it was. We said it was our Motley Crue song. Like I said a real party tune all about me and my girls going out on the town and grabbing a beer or two (laughs).
RM: Do you have any thoughts on the state of the music industry at the moment?
TW: It is hard. It is a hard business and now especially doing the rock and roll thing. There is no money (laughs) but we are still here but like I said you have to do what you love and hopefully the fans will like our music.
RM: I often ask the older generation of bands I speak to on their thoughts about downloading and the effects it has on their career. I would imagine being a younger band your thoughts on that may be different to someone that has been around for 40 years?
TW: Yeah, that is a hard question there are both pros and cons for this. For a new band as us it is okay, do what you want as long as you love it and I am grateful for the internet industry. Because when I worked with Peaches that was the thing that helped us being such a big thing as we were so I am all for it, but you know, some negative things for it too.
RM: There appears to be a lot of bands coming out of Sweden over the past several years that have really embraced that 1980s American sound, more so than what the American's are at the moment. Do you have any thoughts on why so much great music is coming out of Sweden?
TW: Because it is so cold here (laughs) we have got nothing else to do so we are dreaming about sunny L.A. and big hair and the party thing, I think that is why or something strange. But I am proud to be a part of it there are some very talented musicians here.
RM: Once again congratulations on the release of the album, from all of us here at Full Throttle Rock I would like to wish you and the band all the best of luck for the album and for a very long and successful career.
TW: Thank you so much.
For more information about the band visit the official website at www.adrenalinerush.se/
Adrenaline Rush – Adrenaline Rush is available on Frontiers Records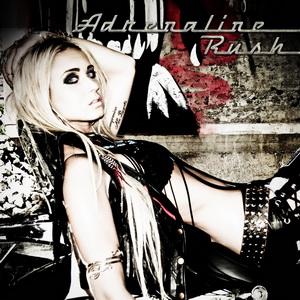 Categories: Interviews