| | |
| --- | --- |
| Posted on August 31, 2014 at 10:50 PM | |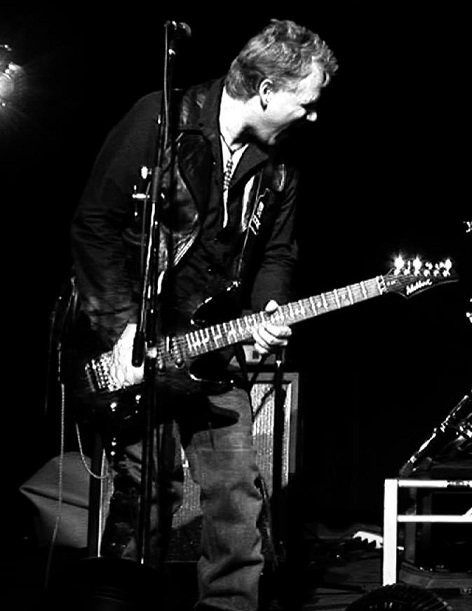 Interview with Jeremy Brunner
By Juliano Mallon
A few weeks ago I reviewed X-Drive's awesome "Get Your Rock On", one of the highlights of 2014 and a much recommended album for all classic rock enthusiasts. With that in mind, I contacted mastermind Jeremy Brunner to talk about the band, the debut album, future plans and almost everything in between. Luckily enough, he was available and kindly agreed with this interview. I hope you enjoy it...
X-Drive is, without a doubt, one of the most impressive acts of 2014. How did you put the band together?
Thanks, I appreciate your support and kind words. Just one band member at a time. I saw Fred (the drummer) play in a band called Shout opening for Enuff Z'Nuff in Boise, Idaho in 1996. I was trying to put together a band at the time, and thought he was an amazing drummer. I talked to him about getting together and jamming and he showed no interest at all, but fast forward to around 2008-2009 and I was recording at a studio in Boise and Fred was in the same circle of friends as the engineer. By this time, I had seen Fred play in numerous bands in the area over the years and he was still my ideal choice for a drummer. So I thought I would reach out to Fred again and this time he was ready. Before I came across Keith St John, I had auditioned many other singers, everyone from local musicians to 'name' musicians. I don't like to name drop, but I was working with a singer who had a gold record, videos on MTV in regular rotation etc. and I was super excited that he took interest in my music and agreed to work with me, but his voice just didn't fit my music at all. Then I was given Keith St John's number and I knew from the first song he sang on, he was exactly what I was looking for. So now I had a singer and a drummer.....In the middle of all of this, Keith joined Lynch Mob and I went to one of their shows and that's where I met James LoMenzo, as he was the bass player in Lynch Mob at the time. So, the process of getting the right people together who could bring a specific sound-took some time.
Was it hard to get the guys together?
Not really, it was just tricky coordinating everyone's different schedules. I was honored that they took an interest in my music and agreed to do it.
"Get Your Rock On" brings that 70's classic rock, but with a bluesy, southern twist to it. What were your influences?
I think Keith really brings the 70's classic rock feel into the mix. But everybody hears something different. My two big influences would be Eddie Van Halen and George Lynch, but really anyone & everyone. The way I look at it is, if it's a good song it's a good song, no matter who does it or what genre.
I like the way the band balances the heavy aspect with the more melodic elements of each song. Was it hard to achieve without sounding dated?
I don't know, some people think it sounds dated, but it's the style I write in and whatever comes out, it is what it is.
How about the compositions? Who wrote what?
I wrote all of the guitar and piano parts, and Keith wrote the lyrics and melodies. Fred and James then added their touch, laid down their tracks and they built on the music from there.
The press release stated the album was over a year in the making. What took it so long?
In reality, it was way longer than that. I've been playing music my whole life and I've had most of the music for the songs on the X-Drive record written for some time. It was just finding the right people to bring it to fruition.
The album was produced by you and the late Andy Johns. It must've been great to have worked with such a legendary producer, huh?
It was great, he was hilarious and had a lot of great stories. He even offered to let me live in an extra room in his house while we were working together. How cool is that? He gave me one of the best quotes I've ever heard in my life - "I have to be honest with you Jeremy, I'm not a very good liar." I thought it was amazing how he could carry on a conversation with anybody. I remember one time I had just arrived at his house, and he told me how he had accidently dialed the wrong number and started a conversation with a lady whom he had never met and ended up talking to her for over two hours. She turned out to be a judge and he ended up making a date with her. He was defintely my favorite person to work with out of everybody I dealt with. I wish he was still here.
Are there any plans to take the band on the road to promote the album?
Only time will tell, there have been some offers. I don't know what the future holds as far as a full blown tour as the other guys have their own bands and commitments and James is already on tour right now with John Fogerty. We shall see.
With 12 killer songs in the tracklist, are there any favorites of yours?
I love them all but I guess Change Of Heart is my favorite song on the album. It's very melodic and I don't think it sounds like anything eles on the record.
Finally, is X-Drive a proper band or just a project? Can we expect more music from you guys?
My original goal was to put together a band, but since the other guys all have other commitments/projects/bands etc. it's turned more into a project. We defintely want to play some shows though. More music to come in the future...
Jeremy, it's been a pleasure talking to you, mate. I wish you all the success with X-Drive and hope to hear more from you soon. The doors of the AORWatchTower are always open for you...
First off, I want to thank Juliano Mallon for setting this interview up and for all of his support. Thanks for the opportunity to get my music out there. Buy it! You won't be disappointed. Get Your Rock On!
For more information about the band visit the official website at www.x-drivemusic.com
X-Drive – Get Your Rock On is available on Frontiers Records.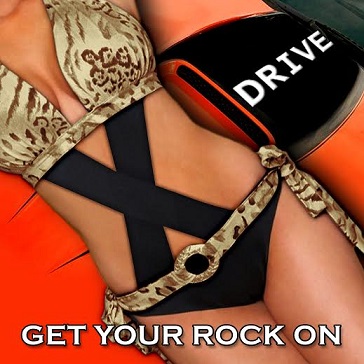 Categories: Interviews