| | |
| --- | --- |
| Posted on August 19, 2014 at 12:10 AM | |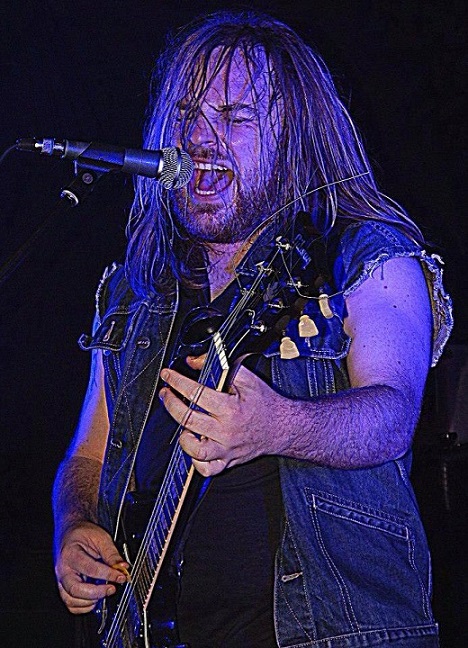 Interview with Brad Marr
By Dave Smiles
Brad Marr is the front man of Melbourne hard rockers Massive who, having formed in 2012, are on an express ride to success. They've gained a five album deal with Earache Records and released their debut, Full Throttle, to consistently great reviews, played shows in Los Angeles, and are about to head over to Europe. They've also been nominated by Classic Rock Magazine for Best New Band.
Australia's live music scene has been returning in full force in recent years, which is great considering we have a rich history of Rock 'n' Roll in this country. There has been countless young bands starting up in the past few years. With the attention Massive have been getting it'll be great if these young bands can help put Australia back on the map.
Brad took some time out to answer some question for Full Throttle Rock about forming Massive, influences, the difficulties starting a band, and One Direction.
Firstly, congratulations on the success of Massive, the album Full Throttle and the nomination for best new band in Classic Rock Magazine. It must be an awesome feeling. When you four guys got together and formed the band, did you ever image you'd achieve so much so quickly?
Cheers mate, we knew what we wanted to achieve when we started this band. We had all been in other bands playing the local circuit and we were tired of just being another band. We wanted to create something massive, but saying that we had no idea in our wildest dreams that it could explode like this so quickly.
How did the four of you come together as Massive?
Jarrod Medwin on drums and I went to High school together. We were the 2 guys in the music room on our lunch breaks and we have been in bands together for the past decade. We were in different bands when we decided to start Massive. We met Ben Laguda at a pub, he was shredding on an acoustic guitar and thought fuck this guy has got to join our band. Aidan McGarrigle came about a little later on, but he drank us under the table one night and mentioned he could play bass. The very next day we got him in for an audition and he nailed it!
Which bands and singers have influenced you?
We're influenced by the 70's and 80's rockers. Gunners, Zeppelin, ACDC, Motorhead, Thin Lizzy, Aerosmith etc. Saying that we try not to sound like an 80s band or any band for that matter. We are influenced by anything we think sounds good really which helps us keep our brand of rock n roll fresh.
Personally I'm definitely influenced by a few singers. Chris Cornell, Glenn Hughes, Ritchie Kotzen have not just the range to pull off rock n roll but the soulful feel that adds a whole new element to the music.
What are some of the difficulties you guys have faced getting the band off the ground? Financing, promoting, etc.
Well we don't have a dollar to our name. We have struggled our way to here. We have sold everything we own and put it all towards music. All we really need is somewhere to play and enough petrol in the tank to get us there. When it comes to promoting we're good at that. Music is the only thing we know so it's all we ever talk about.
For someone who hasn't heard Massive, how would you describe your band?
It's a rock n roll party. A place where you leave all the shit things happening in your life at the door, you come in grab a beer and have a good fucking time. It's high energy, beer drinking, hell raising rock n roll.
In terms of song-writing, how does the band like to work?
Myself and Jarrod usually bring half written songs to the band and we work it out as a band. We like to incorporate all our influences so we all bring the ideas to the table.
Are there any bands you'd like to tour with?
Where do we start? Gunners original line up, Led Zeppelin for one last tour, ACDC on their upcoming tour. You know, the good shit.
What is your opinion of downloading music, either legally or illegally? Are CDs and Vinyl doomed?
It is what it is. Music in whatever format is still music. We should enjoy it on whatever format we have available. I doubt Vinyl is doomed. It has had a major resurgence lately in rock and metal genres. It just feels more important when you put on a vinyl. CD's will probably diminish like tapes did years ago mainly because MP3 is now the most convenient. Streaming will take over MP3 if it hasn't already but in the end all that should matter is what we listen to, not how it is delivered to us.
The way bands work has changed a lot in the past decade with the decline of album sales and the studio system and the increased popularity of home recording, self-promotion via social media, etc. Is it a good time for young bands in this modern age?
We have a home studio that we demo in but when it comes to the final product I believe you should do whatever is best for your music. If you want that lo-fi garage feel then home studios might work. We wanted to record an album that hits you hard. We needed the production to be, well Massive, so we went to a big studio Light Hill with a great producer Ricki Rae. It's never a bad time for young bands, you just need to make what you have work.
What advice would you have to young kids interested in wanting to follow music as a career?
You can't blame the decline of CD sales or live music laws or pokies or any of that shit for your band not creating good music. Go out and practice until you're good then work your ass off to be heard. Don't take no for an answer.
What would you like to achieve with Massive? What does the future hold?
We're road dogs, we belong on the road and that's what we plan to do. We just want to play music and tour every last inch of this planet. We have a 5 album deal with Earache records to fulfil so we have some writing to do as well!
You're trapped on an island with One Direction. What do you do?
What a horrible way to live out our years. I guess all we could do is put on some Motorhead, rip out a bottle of Jack and teach those snotty kids about rock n roll in the hope their multi-million dollar record label send out the biggest search crew in history and find us all.
Thanks for taking the time to do this interview and on behalf of everyone at Full Throttle Rock I'd like to once again congratulate you for all you've achieve, and I hope you win the Classic Rock Award.
Cheers and beers Dave: and here's a link to the voting page for classic rock awards. Massive for Best New Band – every last vote counts so spread the word. http://awards.classicrock.teamrock.com/vote
For more information about Massive visit http://www.massiveoz.com/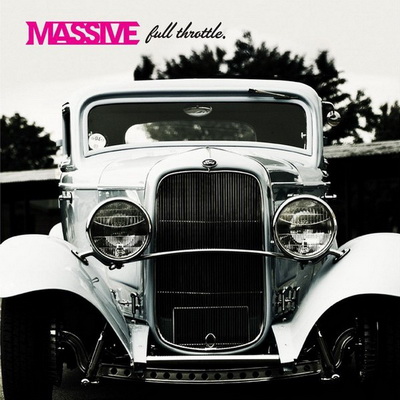 Categories: Interviews