| | |
| --- | --- |
| Posted on July 6, 2014 at 10:05 PM | |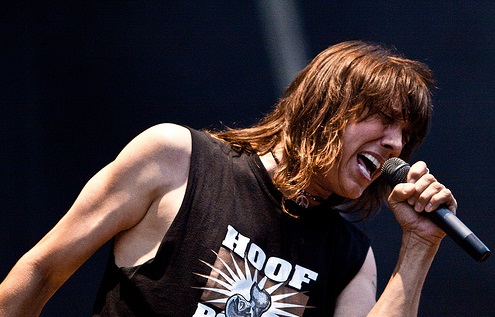 California hard rockers Tesla have been building a solid career for some two and a half decades now. While other acts from the 1980s hair metal scene have gone on to become household names or in some cases front page headlines, Tesla have been the quiet achievers. They have had Top 10 singles on the Billboard Hot 100 and had a number of platinum selling albums, yet the band is content to go about their business without causing too many waves. The band can best be described as an honest, hard working, blue collar rock and roll band that sings from the heart. Their new album Simplicity is arguably their finest achievement to date. I was fortunate enough to spend some time with vocalist/songwriter Jeff Keith and we discussed the band's history, the new album Simplicity, technology and the grunge movement among other things.
Rock Man: Congratulations on all that you have achieved with this band. It must be very satisfying in 2014 to look back and say since your first album in 1986 that you have survived for 28 years and remained relevant?
Jeff Keith: Absolutely. As a matter of fact we could not be more grateful because we actually broke up for four years in the late 1990s and got back together in 2000. So we are even more grateful because of that and since then things are going better than ever.
RM: With so many bands from the 1980s calling it quits or going on 'Farwell' tours, how do the five of you maintain the energy and spirit in the group to continue on?
JK: Well first of all we definitely brothers, not by blood but we are brothers, all five of us and we are family and that even goes as far as our crew and stuff, we are just like a big family. Everybody is happy on a personal level and we are not worried if we can maintain what we do, which is travelling and writing music and all that sort of stuff and bouncing off each other. You know, it is like a marriage with five guys but we make sure that we are sensitive to each other and our specific needs and respect, so we have much respect for each other.
RM: Congratulations on the release of this new album Simplicity. Do you consider this album to be your best work or at least equal to previous albums?
JK: Well, you know, you always like to think your latest effort is your best effort. But it is not like we are trying to compete with something like the first record or the second or third, it is like the sophomore jinx, we never had that thought when we were making our second record. So yeah, at this minute in time we like to hope it is our best effort and we are really happy with the record and we worked with (Co-Producer) Tom Zutaut, he signed us to Geffen Records and worked with us on the first few records. So it was fun working together, going out to his farm in Virginia and doing the writing and pre-production and we had plenty of time for stuff like pre-production which is very important in making a record. We had a blast doing it and we are very excited about the way it came out.
RM: One of the aspects of this album I enjoy is that you haven't recorded 60 minutes of the same track with "C'mon baby, give it to me" style lyrics. You have really taken the time to craft songs that have something of value to say. How important is that for you at this stage of your career?
JK: Well that has always been important to us and we leave that "C'mon baby give it to me" to other people. We write more stuff that is, you know, writing a song can almost be like therapy and when we are building a song and stuff and then we try to leave it open, you know, the doors open for other people to accept the song and perceive it however they look at it. So it is a nice reward when people come up and relate 'This song got me through this' and a lot of times when we are writing it helped us as well get through certain situations. So we like to base more on real life kind of stuff and what might inspire people throughout life and turn it on full circle.
RM: How many tracks were written for this album and how difficult was song selection?
JK: Well we had planned to write like 20 and then pick from that but we ended up narrowing the number of songs down as we were doing pre-production and then all the energy went into just the 14 songs. But it is a nice thought to have 20 songs to choose from, but we pretty much focus on what we are feeling strong about and just putting our energy into that. So 14 songs was our goal and we just reached it, so we are very happy with how it came out and we did not waste our time on any filler songs or anything like that.
RM: So we have got to talk about some of the tracks on this new record and I would like to start with the album opener MP3. This track really resonates with me because I have long believed we live in an over technologically obsessed world. Is that the essence of where the song is coming from?
JK: Absolutely, absolutely. When we were mixing the record Michael Wagner, who was in Nashville or where ever he was, would do a mix and then he would ask for some changes, we would do the changes and then send it through the air. He would say "I've got a new mix coming through the air, you should be getting it at any time on MP3". But there is so much of this new technology and stuff and everybody is like with their face in a computer screen or new smart phone or something, so we had the idea of coming back to the simple things in life that really give you the most. We thought the opening track MP3, when we started out it was just records, phonograph records and now as our career gets to this point in life it is all about downloads and MP3s and stuff like that. So when we are recording we make sure we do not get too happy-go-lucky with all of today's technology, you know, because if we are not careful you can stack so many tracks upon so many tracks and you know that you are actually not able to create it live. So we always make sure we keep a live feel to the songs we record.
RM: Tell me about where the inspiration came for the track Rise And Fall because I don't recall anything lyrically like that in your back catalogue. It sounds like it was written for the TV show Supernatural or something like that?
JK: Well, see if you want to take it like that, that is why we leave it open. But really what inspired that song is Tom Zutaut. When we were back on his ranch, his farm in Virginia it is from the late 1700s, and he told us a story about how him and how his daughter was in the living room and a ghost on a horse came riding through the middle of the house and they got out of the way. That is what they believe they saw and I am the first person to say 'hey, I believe you saw it'. Like myself, I have never seen a ghost but that inspired the idea of a ghost on a horse with a sword held up to the sky. So it was going off that idea, that is one of my favourite songs but like I said it is not that I do not believe in ghosts, I have just never had one appear before me.
RM: One of the things this band does really well is positive uplifting inspirational lyrics. That approach shines through on the track Life Is A River, doesn't it?
JK: Right, right. When I first came up with the lyrical idea it was Let It Flow, but by the time the song evolved I thought let's call it Life Is A River. So for me I do not care what you call it as long as it comes out the way it did, but yeah that is one of the songs that I can relate too the most because it is a generalization of just navigating our way through life. I think a lot of people relate to it and that was one of my favourites. "So what you think is just a dog/Is one of my best friends" that kind of stuff is fun to do and Tesla is always known for that kind of stuff. We focus on the simple things that help us get through life, so you know, it is a river, you have to go with the flow.
RM: Last year the track Taste My Pain was all over the internet, yet it didn't make the album except as a bonus track on the Japanese version of the record. Why was it left off?
JK: Well we put that out as just a single, it was last Fall. Just to basically give our fans a song for the purpose of downloading and stuff and by the time we got to making the record there was talk about re-recording it and putting it on the record but we figured 'hey, it has already been available' and let's just write all new songs for the record. And then of course certain markets want a bonus track and stuff like that, so we ended up putting it on as a bonus track. But we love the song but did not have the time or think it was necessary to re-record it.
RM: When the band came onto the music scene in 1986 with the first record Mechanical Resonance other bands like Bon Jovi, Whitesnake, Def Leppard, Motley Crue and the like were really gathering some traction in the mainstream. Do you feel that paved the way for you to reach a wider audience or do you feel your success came from your own steam?
JK: Oh absolutely. We did a world tour in '87 with Def Leppard for 14 months "In The Round" and those guys really showed us, they really took us under their wing and showed us how to treat an opening band, how to make the show as a whole rather than putting limits on things, they just let us know whatever we wanted and do the best we could. They are one of my all-time favourite bands. Bon Jovi I very much respect, (Jon) Bon Jovi can write a song on a napkin in a café in five minutes, myself I cannot do that but definitely all those bands paved the way like other bands paved the way for them. So rock and roll is like any other music it is full circle and we just kind of borrow from one another and we definitely borrowed from both those bands.
RM: In 1989 you had enormous success with your second album The Great Radio Controversy. That album went Top 20 on the Billboard 200 Album Chart and the track Love Song went Top 10 on the Billboard Hot 100. For a young band at the time that must have given you a lot of satisfaction, they were great days weren't they?
JK: Oh absolutely, absolutely. You know, that song, Geffen Records when they heard the demos said it is three great ideas put it in a song format, you know, in a different arrangement and we said "Well, we like that arrangement and that is the way we are passionate about it" and they said "If you do not rearrange it and make it into a proper song then we are not going to use it", so we said "Don't use it". Because that is how we feel the song should be and we stuck by our hearts and they said "Well, okay you are going to be sorry" and it ended up being our only Top 10 single we have written. Signs became a Top 10 single but that was not our song, it was a remake. So at any rate the song the song is in the form that it is and one of the band's favourite songs, it is one of my favourite songs because it is about love and Tesla is very much about love.
RM: You touch on this earlier, like a lot of bands that started out in the 1980s, you had a period during the 1990s where you were inactive until the 2000s rolled around. The 1990s was just a terrible decade for hard rock and metal acts with the grunge movement dominating the world, how tough was it going through that period for you?
JK: Well when it first came about I remember we were doing all this press and the first thing people asked us was "What do you think of the new grunge movement?" and we were like "The what movement?" So we never focused on our image, we always focused on writing songs from the heart and I think when the grunge movement came along and we had a strong enough fan base still yet that we got to stick around because we never focused on our image. Then we end up breaking up in 1996. We went on as a four piece from 1995-96 because Tommy Skeoch had left the band, so we just went as a four piece hoping that he would see that his spot was still open and that he would come back in an ideal world, but that did not happen so we split up in '96. Then I had a relationship with the other guys and then Tommy Skeoch had approached me, he wanted to write music with me again, so we started the band Bar 7 and the next thing you know I had a relationship with him and the other guys and in 2000 we ended up getting back together. We committed to just a few shows and then we committed to full leg of tours and then the next commitment was making a record which we put out in 2004 called Into The Now, because we were from the hair band days and we were stepping into the now.
RM: While we are talking about that 1990 period, you released the album Five Man Acoustic Jam and a lot of bands were doing that whole acoustic/unplugged thing for MTV. To the best of my recollection you were the first or at lest one of the first to venture down that road, do you consider yourselves as the pioneers of that sort of thing?
JK: Definitely not. It was totally accidental, which is what happens to Tesla a lot. We were on tour with Motley Crue, we had like two nights off in a row in five or six different cities and we just decided to find a club that would allow us to play our music acoustically and the next thing you know there is a 24 track mobile truck with cameras. Because back in those days it was the MTV days and we recorded it and then Frank (Hannon) and Tommy (Skeoch) went to some radio station in Boston about three months later, played Signs acoustically and the phones started ringing off the hook . So Geffen records said "We have got a whole entire evening of this", the next thing you know they say "Hey, re-record this, re-record that" and we said "No. It is live and that is just the way it is" and they said "If you do not re-record it we won't put it out" and we said "Well, don't put it out, we had a blast" and they said "Well you will be sorry" and they put it out and it is our biggest selling record to date [laughs]. We just had so much fun and it is completely raw and live and I think that is what people found so special, I know that is what we found so special about it, from start to finish it was just raw and live.
RM: You have amassed an enormous body of work over the years. Is there an album, or maybe two, that in your mind best reflects what Tesla represents?
JK: Well they all represent us but probably one of the most fun ones to make was Psychotic Supper. Because now we had made two records and we kind of felt that we knew exactly who we were and the identity of the band. We really just had a lot of fun making our records, but they are all special. Into The Now was very special because once we got back together we wrote, produced and recorded it ourselves, but we like the way it came out, so they are all my favourites in one way or the other I think they all represent the band well.
RM: Will the band be hitting the road in support of the new album and if so what can fans expect to see from your live shows?
JK: Well for sure, a lot of fun, the first and foremost main ingredient of a Tesla show and no frills just pure blue collar rock and roll. We are definitely going to be supporting the new record and also playing some of the songs that are just everybody's favourites and our favourites too. So we are definitely looking forward to everybody coming on out and having a good time and we will rock the house!
RM: Once again, congratulations on the release of the new album Simplicity. On behalf of the team here at Full Throttle Rock I would like to wish you and the band many more years of continued success.
JK: Thank you man, I appreciate it very much.
For more information about the band visit the official website at www.teslatheband.com
Tesla – Simplicity is available on Frontiers Records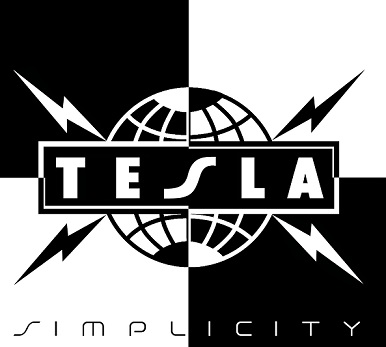 Categories: Interviews