| | |
| --- | --- |
| Posted on June 15, 2014 at 10:40 PM | |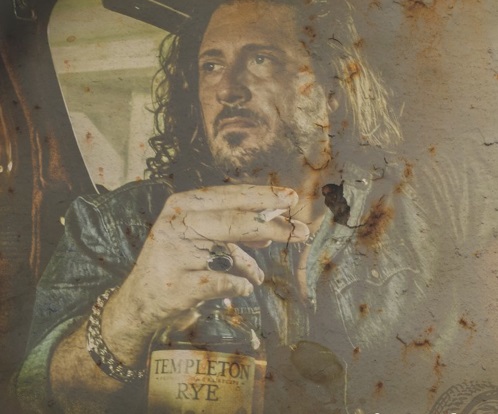 Interview with Keith Slack
By Juliano Mallon
If you're into that bluesy hard rock Whitesnake used to make like no one else, you might add Mother Roads's debut album "Drive" to your collection. With a lineup that includes keyboardist Alessandro Del Vecchio, bassist Frank Binke, drummer Zacky Tsoukas and guitarist Chris Lyne, the band has the great Keith Slack as frontman, and he kindly made time to talk to me about this new project. Enjoy...
Mother Road was founded by you and Chris Lyne. What circumstance led to the birth of the band?
KEITH SLACK: Chris was looking for a vocalist to put a new band together and I happened to be available at the time. Birgitt Schwanke contacted me and asked if I would be interested. I had Chris send me some music and then we agreed that our musical styles would be compatible and decided to begin work.
How were the other members invited to join Mother Road? Did you have them in mind right at the start?
KEITH SLACK: Chris knew the other members from previous works in and through out Europe. He introduced me to them and I agreed that they were each individually right for the band.
Mother Road brought back that Hammond-driven, guitar oriented rock that had been kind of neglected for a while. Was that musical direction taken by the band there from the start, or did you guys try anything else as well?
KEITH SLACK: We pretty much knew what we wanted to do from the beginning. We wanted to be able to not only write the music that we love and grew up listening to as kids, but to also add a little bit of a modern sound to it as well.
There's no doubt the sound of Mother Road sets you apart from so many hard rock bands today. What were your influences to build the band's sound?
KEITH SLACK: Thank you. The industry is so saturated with over-produced, homogonized bullshit, that we just gravitated towards making a REAL rock record with no tricks or a "Wizard of Oz" that hides behind the curtain [laughs]. Like I said, we all grew up in an era rich with great songs, tones and vibe such as the Zeps, Bad Company etc. and that comes through the music. However, we are all different people as well and have a lot of eclectic likes and interests. I personally like a lot of Americana and folk music, as well as Alice in Chains, Chris Cornell and all of the great 90s stuff too. It's all a just a big bowl of soup that we throw our ideas into and stir for a while on high heat.
Each member of the band lives in a different country and technology plays a huge part in making the recording process possible in a situation like that. But what are the main differences you see between the recording process in this time and age and back then, when the band had to gather in the studio?
KEITH SLACK: I will always prefer guys getting into a room and just experimenting, jamming and letting ideas flow. That's when a lot of magic happens. Unfortunately we can't always afford to do that. So when we can't, modern technology allows us to be creative in different ways. I think as long as the communication is there, and you know what your doing with your gear, it can work out.
Do you think this situation of working apart affects the sound of the band in any way?
KEITH SLACK: No, not really. Like I stated before, as long as you know what you're doing and you have communication, you're on the right road.
Another strong feature of the album is the production. Who's responsible for that? And how much influence in the final result do you think it has?
KEITH SLACK: Chris, Ale and I are all engineer/producers. When you have more than one guy tracking and giving input, it makes things a lot easier in the long run. Chris tracked most of the instruments at his studio in Berlin, I tracked most of my vocals at mine in Texas, and Ale and Chris got together at Ale's studio in Italy for Key's and also some of the back-ups with the Black Mamba's.
The album "Drive" has a very strong musical identity and great songs to back it up. What are your favorites in the tracklist?
KEITH SLACK: Again, thank you so much for the kind words. I would have to say some of my favorites include: The Sun Will Shine, These Shoes, Feather in You Hat.
Now that the album's out – and getting excellent reviews everywhere – is it safe to say Mother Road will hit the road anytime soon?
KEITH SLACK: I am very confident that the band will be in full swing and playing out soon.
And what are your plans and expectations for the band?
KEITH SLACK: To keep putting out as good of music as we can and keep the momentum going.
Keith, it's been a pleasure talking to you and congrats on an outstanding album. I wish you all the success with Mother Road.
KEITH SLACK: Thank you Juliano! The pleasure has been all mine. Thank you again for all of your support and kind words towards the band. Hope to see you all very soon!
For more information visit the band's official website at www.motherroad-band.com
Mother Road – Drive is available on AOR Heaven Records.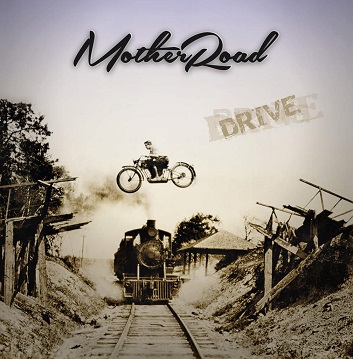 Categories: Interviews