| | |
| --- | --- |
| Posted on May 28, 2014 at 12:30 AM | |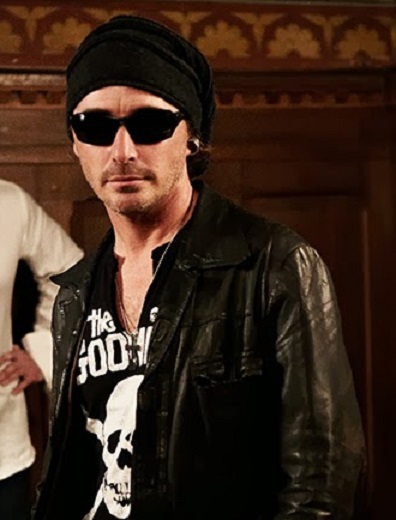 Interview With Tommy La Verdi
By Juliano Mallon
One of the biggest – and best – surprises of 2014 is L.R.S., the outfit that put together the soaring vocals of Tommy LaVerdi, alongside the guitar excellence of Josh Ramos and the exquisite drumming of Michael Shotton. The result of this gathering is "Down To The Core", an awesome album filled with catchy songs that overflow class and a flawless contemporary AOR vibe. To talk about the album, I got in touch with the always sympathetic Mr. LaVerdi and the transcript of our conversation is what I bring to you now. Enjoy...
Finally, after a long period with all kinds of speculation, the L.R.S. album is out, and it's been receiving great reviews. Does it give you a feeling of "a job well done"?
TOMMY La VERDI: Well nowadays, just getting up from bed without pulling a muscle is a job well done but yes, absolutely. I think the record is a direct result of the positive attitude we had from the beginning. Neither of us "HAD" to make it, we wanted to.
You guys were living in different places while the songs were being written. How hard, or odd, was it for you?
TOMMY La VERDI: This is the future of recording and most definitely a sign of the times we live in . It is very rare that everyone is in the same studio for the entire process anymore. Way back in the 1990s, we would all live in the studio, day in, day out, two to three months at a time. I remember doing vocals in my pajamas standing in a pile of pizza boxes and empty beer bottles, while the engineer was brushing his teeth in the control room. Now I sing ideas into my iPhone while driving my daughter to school in California, then send an email to the producer in Italy who lays it down with keyboards to a rhythm track recorded in Canada.
The press release stated the songwriting process happened very fast. How fast?
TOMMY La VERDI: Usually with songwriting, there is no such thing as fast. That is like the term "over night success". You worked and struggled 20 years to get that "instant" success. The same applies to songwriting. You toss around ideas in your head for years, store them away to brain's hard drive and use them in a writing session 15 years later. One song on the album actually is 20 something years old. "Almost Over You" was written by myself and by my best friend from California when we were 19. The vocal used on the LRS recording is the original vocal from that session in California.
Given the bands you were all a part of in the past, many people expected an album with a more predictable sound, a straight forward AOR oriented kind of album. But in the review I wrote some time ago, I stated the album needed a hearing or two to 'sink in'. Do you think "Down To The Core" is not the obvious kind of album?
TOMMY La VERDI: I would say, predictability is very hard, if not impossible to avoid in this genre ,so thank you very much for the compliment. Although, if we were unpredictable and replaced the guitar with a Didgeridoo, the fans would probably be disappointed.
One thing that caught my attention was how awesome your voice still is! How do you take care of it?
TOMMY La VERDI: My Rock and Roll lifestyle ended early in my career, so I attribute the growing strength of my voice to a very boring no alcohol, no smoking, constant exercise, eating properly and taking naps before every show or session routine.
Frontiers Records had a pivotal role in the genesis of L.R.S.. How were you contacted to join this project?
TOMMY La VERDI: By the relentless mother-in-law nagging of Serafino (the head of Frontiers) through constant emails and attempted phone calls. It is obvious that NO is an answer he does not accept when it comes to materializing one of his musical visions.
And since I mentioned L.R.S. as a project, could you clarify for us if it's a project or a proper band?
TOMMY La VERDI: The minute we did our first rehearsal for the Milan Show, to me, it was a proper band. We will pursue the live performance avenue to the best of our ability, to get as many shows as possible and we are already discussing material for the second record.
With so many cool songs in the album, what are your favorites, Tommy?
TOMMY La VERDI: Well " Almost Over You" mostly for obvious sentimental reasons. I love the vibe of "Universal Cry". The title track, "Down To The Core" is my personal favorite because I think it is a good peek into the crystal ball of where this band might be headed musically.
Finally, can we expect more music from L.R.S. in the future?
TOMMY La VERDI: I wouldn't have it any other way my friend.
Tommy, it's been a pleasure talking to you. I wish you all the success you deserve with L.R.S. and I hope to hear more music from you.
TOMMY La VERDI: Any one who truly knows me, knows how much I value the public's appreciation for my work. I am a creative being, and the fans validate my existence with their response, whether it be positive or negative it is always constructive to me. Thank you for your loyalty and support and I promise I will continue to give you something to boo or to cheer about.
L.R.S. – Down To The Core is available on Frontiers Records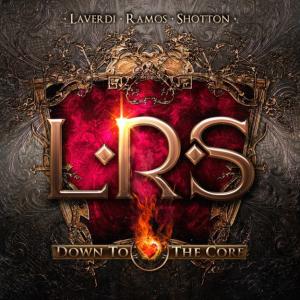 Categories: Interviews