| | |
| --- | --- |
| Posted on April 1, 2014 at 10:50 PM | |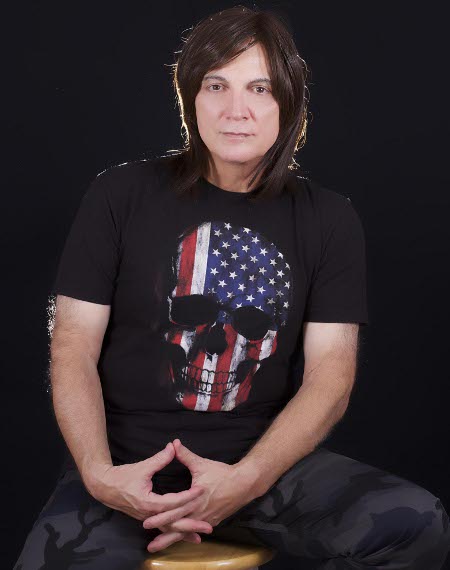 For two and a half decades American hard rockers House Of Lords have been at the forefront of the melodic rock world. Established in 1987 the band was the creation of former Giuffria keyboardist Gregg Giuffria. This for all intents and purposes was a true "Supergroup" featuring the talents of Ken Mary on drums, Chuck Wright on bass, Lanny Cordola on guitar and frontman James Christian. Their 1988 self titled debut album was a very strong first outing and would provide the foundations to what would be a long and fruitful career for the band. Over the years the band has had its share of line up changes, but two things have remained, the initial spirit of the band and their vocal leader James Christian. Precious Metal is the groups latest offering and with that came the opportunity for me to talk to Mr. Christian about the bands new record, his talented wife Robin Beck and Gene Simmons.
Rock Man: Congratulation on all the success the band has had over the course of the past 26 years, when Gregg Giuffria approached you to become involved with this band did you ever think it would endure for this long?
James Christian: I had no idea. When that moment came I was just enjoying the moment and not even thinking about the future. It has been a wonderful career and I am still enjoying it, House Of Lords is still going very strong, it is not with Gregg or the original members but the spirit of the band is still alive and well with the new line up.
RM: The new album is Precious Metal, you must be very pleased with how this album came out?
JC: I am totally psyched about this record, yes. I am very happy, I am always happy with the records that we do, I like to think that I do not release anything unless it is worthy of what I would like to listen too. But this record in particular is very dear to my heart because it is a little bit more of a step away from what we normally do and in that sense it is really going to be a great record for us.
RM: In terms of the song writing process, how many songs were written for this album and how difficult was it cutting it back to the final 12 that appeared on the record?
JC: I would say about 20/25 songs were recorded and the process of elimination really is not as hard as you would think because when you are listening you know if there is a flaw somewhere in a song that doesn't immediately lend itself to being something that you say "I can fix that, if I do this or that" you kind of put that in the category of just put it on the side and just keep weening it down until you get to those 12 songs that play well from beginning to end. Now even thought I say they play well from beginning to end somebody else might, no matter how great one person thinks the record is there is always somebody who says it is not, it is not that good, you know? It is amazing, it is like being a republican or a democrat, the music industry is split that way also where people do not always agree on what is right and what is wrong so you have to go with your heart.
RM: Songs like Live Every Day (Like It's The Last), Permission To Die and Action I think have a real 80s flavour to them, but that has been your stock in trade throughout your career, hasn't it?
JC: Yes, absolutely. Well you know, you cannot get away from what you where brought up on and I would not want to run from it because it is what I love. What I love about rock music that I listen to is melodic rock, you know? I was never into anything else, something has got to have a melody to it, but it doesn't necessarily have to sound like it came from the 80s, there are many songs I hear today on popular radio that have a melodic sense to them even though they are bands that are putting out records in 2014 and that are relatively new. So what I am trying to say is rather that lock yourself in the 80s you try to up date your sound which we did with Precious Metal, even though we come from the 80s it doesn't mean we have to be stuck in it.
RM: The title track Precious Metal is a beautifully sung heartfelt ballad, lyrically was that inspired by you own relationship with your wife Robin (Beck)?
JC: The inspiration definitely comes from that. But as you write you write in a universal sense that every woman is precious to their man and I think that the woman is the stronger of the sexes. You know, Robin has been a rock more times than I have been and after 30 years that you have been with one person you tend to realise how much you lean on them. So there are times when I can be a little unreasonable and times when, you know? guys go through their things, I mean woman go through it too, but this was for her, this was for a woman and it is not just for her it is for every woman.
RM: She appears on the record providing some outstanding backing vocals, it must be an absolute dream to have her in your corner and at your disposal?
JC: It is amazing. When I write now I always know that there is no limitations to what I have to do, there were times when you are doing a track when you go "Well I am going to have to hire this person, this person, that person" to get what I need. What I have in Robin is a singer, Robin grew up being a session singer in New York City so she was able to just be a chameleon and do any kind of vocals in any kind of styles and any kind of tones, this is what she was paid for in New York City, that is where she made her career. So having her in the studio is wonderful because if I have ideas I say "Robin this is what I need" she comes in and she does it, so yeah it pretty much is a dream.
RM: I have believed for a long time that the opening few tracks of an album should come out swinging like a boxer and knock you head off and the opening tracks, especially Battle do that and that continues throughout the record with tracks like Raw. Guitarist Jimi Bell pulls out some very meaty riffs on this record, do you think this is his best work to date?
JC: Yes, absolutely! Jimi came out swinging on this record and he wanted to do a little bit more riffing on the songs and it is not something that I opposed on earlier records but because of the melodic box that you are sometimes locked into, a lot of the melodic songs have a little bit of an intro, a little theme and then it goes into a vocal, but these songs just growl, they jump out at you because of the riff itself. It reminds me of the days of listening to the opening riff of Smoke On The Water and going "Oh my God!" so when I hear songs like Battle and Swimming With The Sharks I get that same spirit of what that felt like. And Jimi is really great at that, he has got a ton of riffs and it is just a matter of being able to take those riffs and incorporating them into a melodic rock song and that has always been the challenge but this time around it was very easy.
RM: I feel since Jimi's inclusion to the band back in 2005 the band seems to be pushing towards a heavier sound, does it feel that way to you?
JC: Absolutely. And there are a couple of reasons for that, one of the reasons is we don't use a keyboard player in live situations and there is a good reason for that, it is a financial thing. For us to go out on tour these days is not like it was in the early days where you had tour support, hundreds of thousands of dollars in tour support and you could do anything you wanted, these days you pretty much have to construct a tour that makes sense financially with all the flights, all the baggage and all the things that go on that comes out of the artist, there is no tour support that goes on there. So we have to be very aware of how we arrange our tour, so we realized that with today's technology keyboards can be piped in via anything, a computer or whatever and it is the least important thing for our stage because we really are four members, I play keyboards but I am certainly not going to sit behind a keyboard and sing, you know? so we just pipe them in, that way we get to enjoy all of us. So when we write we tend to write and lean more towards the guitars so we do not feature keyboards where it is out of place in a live situation.
RM: Over the life of the band you have had the pleasure of working with some very talented musicians such as Ken Mary, Tommy Aldridge, Chuck Wright, Doug Aldrich and of course Gregg Giuffria can you tell me your thoughts on your time spent with those guys.
JC: Just phenomenal, all of them. People like Doug Aldrich and Tommy Aldridge, you know? they are just amazing players that can sustain themselves because of their talent and that is all they have to do for the rest of their lives and I am fortunate also to be one of those people to be among those kind of people and have the chance to work with them in the studio and write with them, it is an amazing experience.
RM: Going back to the early days of the band, you were signed to Gene Simmons record label for the first couple of records, at that time did you have much involvement with Gene Simmons and if so, what was it like working with someone of his calibre?
JC: Well you know? the funny thing is, I didn't meet Gene prior to that but Gene picked one of my songs that I had pitched for a band he was producing and I was still living in Connecticut at the time, I had sent this tape out, just blindly, I had heard that somebody was looking for a song and Gene Simmons was producing this band called EZO and I wrote this song called Flashback Heart Attack and I sent it in and I didn't get a phone call from Gene but I got a call from some management that they are using the songs. So Gene didn't remember me when I came in to do the audition for House Of Lords, he didn't remember that it was me so I had to refresh his memory at that time. But the relationship while I worked with him was incredible, I leaned a lot about business, about people and, you know? your perception of a guy who really comes of as a demon and then actually getting to know him and realize he is the complete opposite, he is a super intelligent man, a non-smoker, non-drinker and it is an amazing story of how Kiss was formed and where they are right now.
RM: What's your view on the state of the music industry at the moment?
JC: Well, you know? there is a big opportunity for people with talent to do stuff without getting a record deal. Getting a record deal these days is not as important as it was when we were doing it in the 80s, you had to have a record deal or you were never going to be heard. In this world today with technology so advanced pretty much anybody can release a record and get it up on YouTube and generate some publicity via YouTube, Twitter, whatever it takes, Facebook. So there is a lot more opportunities out there, the downside is there is a lot of crap too and you have to sift through it all to get to the good stuff.
RM: Once again, congratulations on the release of the new album Precious Metal. On behalf of everyone here at Full Throttle Rock I would like to wish you and the band all the best for the record and continued success for the band.
JC: Rock Man thank you so much.
For more information about House Of Lords visit the official website at www.jameschristianmusic.com.
House Of Lords – Precious Metal is available on Frontier Records.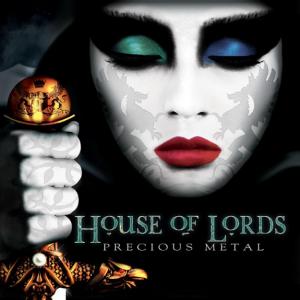 Categories: Interviews