| | |
| --- | --- |
| Posted on February 8, 2014 at 10:50 PM | |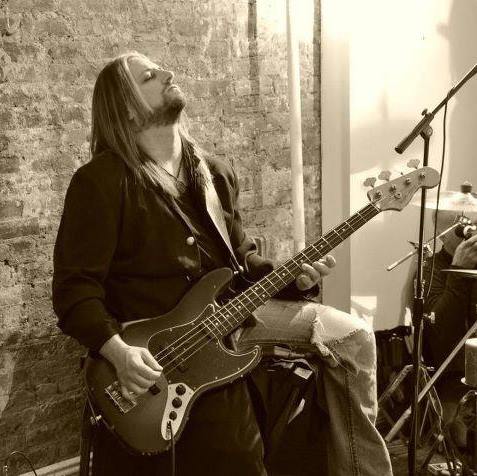 Interview with Erric Bonesmith of Killcode
By Dave Smiles
New York band, Killcode are building a quick reputation for their multi-influenced, but still down to earth, rock & roll. Bassist Erric Bonesmith took the time to give some insight into Killcode's influences, outlook and goals for the future.
There are some familiar styles packaged in a unique way within the Killcode sound. How would you describe your band?
We are a rock&roll band. We wear our influences on our sleeves and the songs are really just representations of what we were feeling at a given moment. How would I describe us? Honest, dirty, raw Rock.
Who are some of the bands / artists that influenced you?
Between all the guys we have been influenced by everything from AC/DC to Alice In Chains and Zappa to Zakk Wylde. We were all born into this so, we having been drawing inspiration since our first breaths and we will every day until our last.
What is the process taken by the band when writing songs?
It changes every time. Whether it be Tommy, Chas, Erric...whoever....someone has a riff or a vocal melody, we present it, jam on it and sprinkle it with KILLCODE dust. Then we record it and present it to the world!!
It's well known that the music industry has changed in recent times, with new bands receiving little to no support from record companies anymore. What sacrifices have Killcode had to make to pursue a career in music?
Well, we have had to cut back on go-cart racing but....seriously though, we just do what we do. None of us are doing this for the million dollar pay out. We do what we have to do to raise the money for recording, touring, merch etc. This is definitely not a cheap lifestyle but, it's all that we know so, we make it work. You work your ass off then work a little more and good things will come.
What does it take to finance your band and make a living from it? Do you guys have day jobs?
That kinda goes to the last question but, a couple of us have day jobs that are, thankfully, very flexible but the band sustains itself. We have built up a solid fan base worldwide at this point and the machine is paying for itself. That isn't to say that after everything is paid for we have enough for Ferraris but, maybe that will come. If not, rock&roll is all we need.
There's a lot of experience amongst the members of the band. Does it feel like you've all found your home in Killcode?
Since the start 5 years ago this band has found magic. The energy in the music is unreal and playing these songs live is just exhilarating. Let's just say, KILLCODE plans on being around for a LONG time.
In what ways does Killcode use social networking?
Every way. ;-) We just want to reach as many people as we can and expose them to our music. If they dig it, great. If not, thanks for listening.
What is your opinion of downloading music, either legal or illegal? Are CDs and Vinyl doomed?
Format is unimportant. As long as the music is getting out there. We would prefer people pay for our music but, getting it to the masses is most important right now.
In the past decade we lost some musical greats like Ray Charles, John Lee Hooker, Johnny Cash, while others like Elton John, Stevie Wonder and The Rolling Stones are getting older. There seems to be no one coming up in their place. Do you think music is as important to people as it used to be?
KILLCODE is here to fill the void of the fallen musical giants. You are welcome.
With two EPs, and now the release of your first full length album, what's next for the band?
More music, more shows, probably a few arrests, an unplugged special then 4 farewell tours .:-)
For more information about Killcode visit the bands facebook page at www.facebook.com/killcodeofficial
Killcode - Killcode is available on CME Records.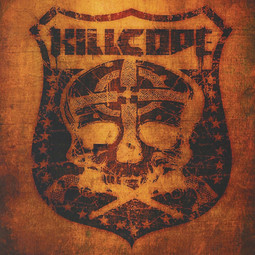 Categories: Interviews