| | |
| --- | --- |
| Posted on December 19, 2013 at 9:55 PM | |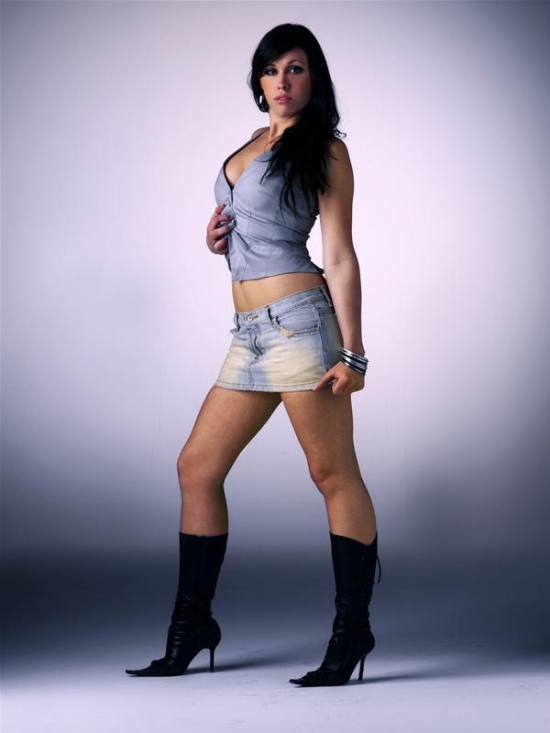 Up until recently I was not familiar with the name Angelica Rylin. Then I got the opportunity to listen to her debut solo album Thrive, but before I did I took the time to research her to see who she was. As it turned out she is the lead singer in Swedish band The Murder Of My Sweet, who I also wasn't that familiar with either, sure I had heard of them, but really was not that motivated to go listen to any of their two albums, Divanity (2010) or Bye Bye Lullaby (2012). So with little to no expectation I put Angelica's Thrive album on and could not believe how brilliant this album was, not to mention what a great vocal performance she delivers. So right then and there I decided, I have to contact the good folks at Frontiers Records and arrange to speak with Angelica about this amazing collection of AOR/melodic rock songs.
Rock Man: Can you tell me a little bit about your introduction to music and some of your early influences?
Angelica Rylin: I actually started out quite late discovering that I could sing, I actually thought that I was going to be a dancer at some point and I studied 7 days a week for several years and I was really into the whole dancing thing. When I graduated from college I can across a vocal coach that sort of introduced me to the whole singing thing, actually you know, I have always been singing since I was a little kid but only for fun and just for me, but he introduced me to the whole art form of singing and that was really a breaking point for me and I realized that I was going to be a better singer that I could ever be a dancer. So at that point I thought I have to choose and I chose music and I chose singing and I am still happy with that choice today actually [laughs]
RM: Congratulations on all that you have achieved with The Murder Of My Sweet and now the release of your debut solo album Thrive, you must be very happy with the final product?
AR: Yeah I am very happy. You know, to have to work with all these terrific musicians and songwriters and just that Frontiers Records really believe in me and wanted to fulfil this with me and wanted me to record an album is really satisfying, I am really having the time of my life right now. I am doing lots of music and composing, both for The Murder Of My Sweet and my solo career, it has been wonderful, it has been fantastic, I never want to stop, you know.
RM: Thrive is a very different sounding album to what fans of The Murder Of My Sweet will be used to, what has been the feedback so far from the fans?
AR: Well, so far my fans have been really kind to me, they really appreciate the album. I know that it is a step away from The Murder Of My Sweet but I do not think that the leap is that far, because I still feel that some of the elements are on this album and of course it is my singing. But I think it is quite comfortable enough of a leap, if I can say that, because I also wanted to have these two projects different from each other because otherwise I would not see the point in doing a solo album, it would just be another Murder Of My Sweet album, I wanted it to be different.
RM: Can you tell me about where the inspiration came to record this type of an album and is this a sign of things to come with future solo ventures?
AR: Talking about this album, this is me sort of going back to my roots, this is sort of an 80s influenced melodic rock album and that is the type of music that my parents use to listen to, when I grew up it was always around me and when the record label Frontiers contacted me about doing a solo album I was really interested in going back to my old roots and rediscovering this type of music again, it has been a really wonderful journey to do that. I would love a second album or even more albums with this project at the same time I am working on the third The Murder Of My Sweet album, so in my view of the future I am creating both.
RM: The first singe from the record is Breaking My Heart, what has been the general response to that track?
AR: I think it has been good actually, we are getting some really good reviews on the song and we have a music video on Youtube that has had a lot of views, so overall I think people are quite happy with it. To me it is a really great song, to me it is one of the strongest songs on the album, I really like it.
RM: This album contains a number of outstanding tracks such as Nothing Else You Can Break, I Am Strong, Riding Out The Storm and the albums standout track, for me, To Your Rescue, what are some of the tracks that are personal favourites for you?
AR: Well, I mentioned Breaking My Heart is one of my favourites, but some of my favourites are also Rain On My Parade and Riding Out The Storm is also one I like really much, I really like the ballad Can't Stop Love, I think that is a really strong emotional rock ballad. I like all the songs, I think every song has its own unique thing, I had so many great musicians and song writers that contribute to this album that I can find small gems in every bit of the album.
RM: A lot of the album revolves around relationship issues, is that something as a performer and songwriter you find the most inspiration from?
AR: Well looking at the album, sort of in the rear view mirror, I realized that almost every song has a theme of love and we did not aim for that at the beginning but that just sort of happened. I think many people, including myself, find that love is quite popular to write about and I think many people relate to, you know, it is always there around us, either you have it or you do not have it, you want it or you do not want it, it is beautiful or it is terrible, you know? So there is so many sides to it, so many aspects to it, I did not start out wanting it to be a strong love album, but I guess it turned out that way, I guess it just happens like that.
RM: There are a few guest musicians on this album that people wouldn't necessarily associate with this brand of music such as guitarists Jesper Stromblad from In Flames and Magnus Karlsson from Primal Fear, how did they become involved with this project?
AR: Yeah, [laughs] actually I knew Jesper from before, so basically I just asked him if he would be interested in being a part of this album and he was very interested and never hesitated, we sent him the song and he sent us back a great solo. My producer Daniel Flores has a lot of connections and he knew Magnus Karlsson so, he spoke to Mugnus and asked him if he wanted to be a part of it and he said yes right away too. When you open yourself up to the unexpected anything can happen, when you break down walls and think outside the box, if you are open to explore change beautiful things can happen and probably in the most unexpected ways also.
RM: You have mentioned you are working on a new The Murder Of My Sweet album, when might that be finished and what can fans expect from that?
AR: We are working on a really dark, heavy album. It is going to be a dark, rock musical album, it is going to have a story from the beginning to the end and it is going to be quite a heavy project to be in. We have written about half the songs, so we still have some song writing to do and then it takes some time to record and produce everything properly, I am looking forward to the next 6 to 12 months to indulge in this project, you really do not know how long things might take but of course it is our wish to release it sometime in 2014, but you never know.
RM: What's your favourite part of the whole writing/recording process?
AR: There are so many sides to it, I really appreciate and really enjoy every step of it, from the first moment you sit down with a pen and paper, what am I going to do? what am I going to write about? and all the way to going to the studio and having somebody to listen to you words and giving you feedback or giving you a new type of music to find inspiration. And then after that going to the recording sessions and really trying to explore everything and put your, sort of, imprint on it and then you bring it out. I love to be part of the whole process because I feel so much is happening on every step, I do not have children, but I compare it to like seeing your own baby grow up, you never want to miss a day because there are so many things going on and happening. I have been fortunate enough to be able to be involved with every process of it, it is a beautiful journey.
RM: What is your opinion of the state of the music industry at the moment?
AR: Yeah, we could talk for hours I guess. Well, I really think it is evolving and I do not really know where the music business is going. I am still very happy that I have a couple of fans that go out and buy the album, the actual hard copy of the album, I think that is very admirable, because, you know, it is very easy to just download it and get it for free. So I think it is quite sad at the time that people rely so much on illegal downloading because it effects the music industry, it effects the artist itself because it is not that easy anymore to go out on tour, record an album. So it is hard, I guess it is evolving, you just have to put up with it I guess.
RM: Once again, congratulations on the release of Thrive, on behalf of everyone here at Full Throttle Rock I would like to wish you and The Murder Of My Sweet all the very best for the future.
AR: Thank you so much, thank you for having me.
For more information about Angelica Rylin or The Murder Of My Sweet visit: www.themurderofmysweet.com
Thrive is available on Frontiers Records.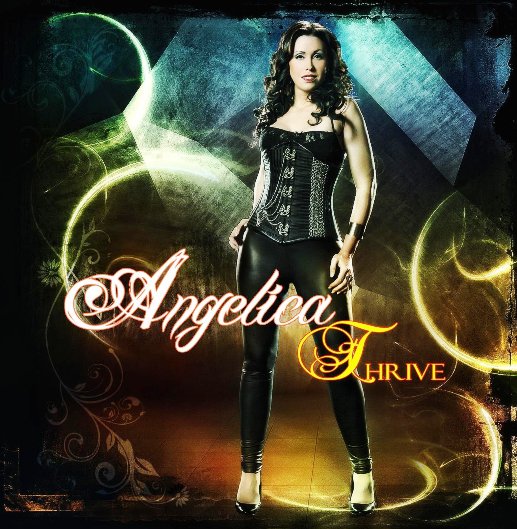 Categories: Interviews