| | |
| --- | --- |
| Posted on November 5, 2013 at 9:05 PM | |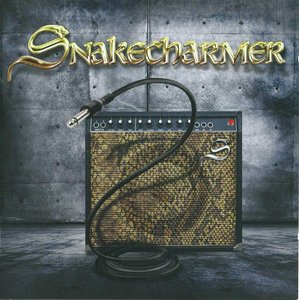 Snakecharmer – Snakecharmer
Written by Luke Tolhurst
Snakecharmer is somewhat of a rock supergroup featuring Micky Moody and Neil Murray, members of the original line-up of Whitesnake, along with current and former members of such groups as Wishbone Ash, Magnum, and the Ozzy Osbourne band. According to their website the number of bands the member have been a part of someway reaches into the hundreds, so definitely a lot of rock history in the one band. The ultimate purpose of the group was to record and release a set of original material that they could then mix with a selection of former Whitesnake hits when they perform live.
2013 saw the release of their debut self-titled album with a very Whitesnake inspired logo and cover design so it's very obvious they're not looking to expand their fan base very much but why would they? Whitesnake are still one of the most popular bands in the world so it's hard to blame them wanting to get a piece of the pie.
It is a collection of around 12 songs of hard blues rock with many moments that you'll find yourself tapping your foot and nodding your head along to. It is also a great album to put on in the car on a long journey to make those arduous stretches of road just a little bit easier to navigate. Opener 'My Angel' features an opening riff incredibly similar to the Zep's 'Ramble On' but not long after turns into a catchy song with a sing-along chorus and memorable guitar solos. 'Accident Prone' with the very catchy chorus line of "my heart is accident prone!" is the deserved first single off the album pretty much ticking every box as far as an excellent classic rock song is concerned. Front man Chris Ousey puts his signature vocal harmonies to excellent use and you truly believe every lyric he croons concerning his failed attempts at love. Other highlights include brilliant twin guitar harmonies in 'Falling Leaves' and 'Cover Me in You' and the charming and delightful ballad, 'Smoking Gun' which should bring a smile to face of any long term fan of hair metal/glam rock.
Snakecharmer could easily be written off as just a poor man's Whitesnake cover band but I believe they haven't put a foot wrong with their collection of original material and the extra addition of Whitesnake classics at their live shows would just be a bonus.
Categories: Album Reviews