| | |
| --- | --- |
| Posted on October 17, 2013 at 10:45 PM | |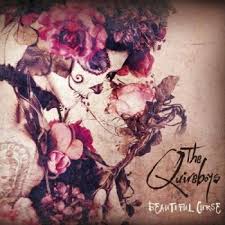 The Quireboys – Beautiful Curse
Written by Dave Smiles
Not to be confused with the band that ran to paradise, these Quireboys formed in England in 1984 when principal members and song writers Spike and Guy Bailey began jamming Chuck Berry songs.
After building up a following, the bands original name 'The Queerboys' prove to be too much of a hindrance. Soon after changing their name to what they're now known as, they opened for Guns N Roses at the Hammersmith Odeon during their first English tour. Not long after they were signed to EMI and managed by Sharon Osbourne. Their debut album A Bit Of What You Fancy reaching number two in their home country, and gaining heavy rotation of their videos on MTV. Follow up album Bitter Sweet & Twisted was released in 1993 and they joined Guns N Roses throughout the European leg of their tour supporting the Use Your Illusion albums.
By the end of 1993 the band broke up, another casualty of the grunge era. Spike and Guy Griffin performed sporadic live shows since 1995 with various line ups. Until 2001 when a stable line up developed and a new album This Is Rock N Roll was released the following year. Followed up in 2004 with Well Oiled.
This year's Beautiful Curse doesn't sway too much from the expected sound of the band other than its maturity in the song writing. The songs are tight and to the point, with a laid back, nothing to prove feel throughout. At times they almost sound like the original Alice Cooper group, minus the horror.
Not much has changed since the track 7 o'clock on their debut album. The laid back feel of tracks like Too Much of a Good Thing, and Chain Smokin' complement the reflective mood of Talk of the Town. There's no need to over play any of the instruments, the chords that are left to ring out are almost as powerful as the ones that are repeatedly strummed. There are also some similarities to classic rock artist like The Rolling Stones, as shown in King of Fools.
This album goes toward proving what most of us old fans of 'glam' metal already knew. Once you take away the big hair, the make-up and the image, you have great song writing from very competent musicians.
Enjoyable album, great to put on at the end of a long day.
Categories: Album Reviews