| | |
| --- | --- |
| Posted on September 2, 2013 at 1:15 AM | |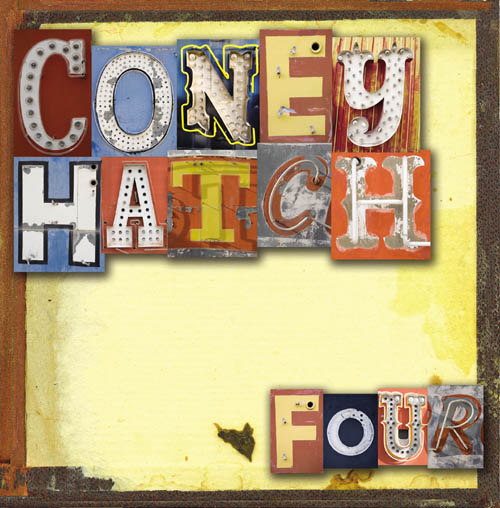 ConeyHatch - Four
Written by The Rock Man
At one point Canadian hard rockers Coney Hatch were dubbed the loudest band in Toronto, and then there was silence. The career of Coney Hatch is short… very short. In 1982 the band, featuring Carl Dixon on vocals/guitar, Andy Curran on bass/vocals, Steve Shelski on lead guitar and Dave Ketchum on drums released its debut self titled album. The album contained the tracks Hey Operator, Devil's Deck and Monkey Bars which gained air play on MTV and helped establish the band's name. The record would claim Gold status and the band would support the likes of Judas Priest and Triumph. The follow up album, Outta Hand was released in 1983 and with it came another hit single with First Time For Everything.
Coney Hatch would return in the summer of 1985 with their third album Friction. This third instalment would feature new drummer Barry Connors and showcase a more mature side to the band with the addition of a keyboard friendly feel. Don't get me wrong, it was still very guitar driven, but fans and critics alike seemed to approve. Sadly the record company failed to promote them the way they should have and as a result dropped the band from its roster, in 1986 the band called it a day.
From there the band members would go off and become involved with other projects, but what makes this story truly amazing is what would happen in April 2008. While in Australia, vocalist Carl Dixon was involved in a horrific car accident, the fact that he survived is amazing. After a long recovery period Dixon would join his Coney Hatch bandmates on stage for a reunion show in Toronto in August of 2010 and a further show at the Firefest Rock Festival in England in 2011.
So Rock fans, this brings us to 2013 and 28 years after recording their last album together, Coney Hatch are back with a brand new collection of songs on Four. From the opening bars of Blown Away, the album's first single and video, you can really sense that the line up of Dixon, Curran, Shelski and Ketchum are glad to be together again. The track kicks off with a very cool drum and bass rhythm before launching into a great guitar riff and Dixon's trademark vocals, up next is the hard driving and punchy Boys Club. The rockers continue with Down & Dirty and Do It Again before we come to Connected which feels (to me anyway) like shades of Night Ranger meets Cheap Trick and is one very cool song. Further down the track list we come to We Want More and Devil U Know which are both a bit heavier but still maintain that great Coney Hatch signature tone, Marseilles and Keep Driving are solid toe tapping tunes and bringing the record to a close is the only ballad on the album, Holding On.
For many years I have pondered the question - what could Coney Hatch have become if they were given proper attention from their record label back in the day? I have always felt it was a shame that their career was so short, those albums of the 1980s, especially Friction were simply outstanding and if they had been given the chance could have matched it with the big boys of the decade. Thankfully they have been given a second chance, thanks to Frontiers Records, and hopefully Four can be the start of something special. There is no doubt I'll be cheering them on.
Categories: Album Reviews