| | |
| --- | --- |
| Posted on September 1, 2013 at 8:05 PM | |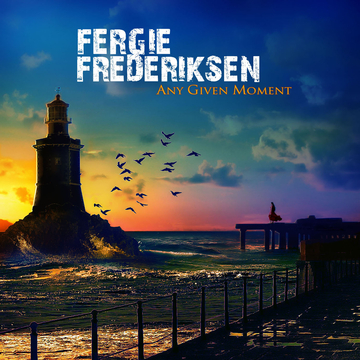 Fergie Frederiksen – Any Given Moment
Written By Juliano Mallon
Personally, I consider Fergie Frederiksen one of the finest vocalists Toto's ever had, but I must confess his solo albums don't rank among my favorites. Not even his project with Tommy Denander , but "Any Given Moment", his latest effort hitting stores today, changed my opinion!
And why, you might ask? Simply because it has a strong collection of radio friendly AOR/Melodic Rock songs like I haven't heard in quite some time in the same album.
When it was announced that Alessandro Del Vecchio would be responsible for the production, I was worried for the final result, mainly because I imagined it would be "more of the same" thing he usually does. But He took the best bits and pieces of what he does and came up with a tight, strong album.
Forget "Last Battle Of My War", the weak first single off the album and get ready for an avalanche of AOR/Melodic Rock of the best kind in such songs as "Price For Loving You", "Times Will Change", "Candles In The Dark" and "When The Battle Is Over", all impressively catchy radio friendly rockers that truly deserve to be listened to at maximum volume!
There's also "I'll Be The One" and "How Many Roads", two killer, poignant ballads that showcase a little bit of Mr. Frederiksen's vocal talents. But there's more!
Both "Any Given Moment" and "Not Alone" (a duet with Issa Overseen) are beautiful mid-pacers that shine in the tracklist and deserve several auditions.
However, the re-recording of "Angel Don't Cry" - originally released in 1984 while Frederiksen was with Toto – sounds unnecessary to me, as a new song would have fitted the album better. But it's not a bad rendition after all.
Summing up, my dear friends, "Any Given Moment" is simply an excellent AOR/Melodic Rock album and already one of the best surprises of 2013. A highly recommended piece of work.
Categories: Album Reviews