| | |
| --- | --- |
| Posted on August 13, 2013 at 2:50 AM | |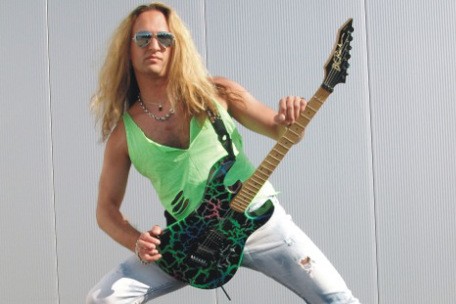 Let me take a moment of your time to introduce you to Julian Angel. He is a multi talented German singer/musician who has self produced, recorded and marketed his own solo material since 2001, in more recent times he has turned his attention to a new project called Beautiful Beast. In 2011 Beautiful Beast released their first record Adult Oriented Candy and in 2013 comes the long awaited follow up, California Suntan. Like yours truly, Mr. Angel is a big fan of the good old days of 1980s hard rock and metal, this is obvious after one listen to California Suntan. So I gave him a call to discuss his love of hair metal, this Beautiful Beast project and the new album.
Rock Man: Can you tell me a little bit about your introduction to music and some of your early influences?
Julian Angel: Well my early influences go as far back as Elvis - Elvis and Johnny Cash. It sounds pretty cliché but that's how it happened. My Dad used to be a big rock n' roll, rockabilly fan and when I was still a kid, as far as I remember I was still in kindergarten, I really loved driving around with my Dad and listening to rock n' roll music. During that time I already imagined standing on stage and performing those songs, which would have made me an ideal cover musician, but of course I thought I had written these songs in my daydreams and I was performing them and all the girls would love me and all that stuff [laughs]. That is how I got musically branded, and as far as musical education is concerned, I started about eight or nine years old I was taking piano lessons, of course the typical lessons, you know, when your parents send you to a teacher you get some musical education, but it was very, very boring. I was playing mainly exercises and nothing really spectacular and nothing to show off, and one day after about three years my teacher said would you like to play this song, that song and I was always shaking my head and then she looked at me and said "I cannot play rock n' roll with you" and that is actually the key that my world started to crumble and I begged my parents to let me go and quit these piano lessons. It was my Grandmother who said "Well, you boys are not going to learn anything from that piano teacher, so let them go out and play soccer instead" [laughs].
RM: At what age did you start playing the many instruments you play and who inspired those choices of instruments?
JA: Well it is another typical cliché thing. I was about fourteen, you know, which is quite late if I compare that to all my heroes like Paul Gilbert and Steve Vai who had already started playing while still in their mothers body before they were born [laughs]. But I was fourteen and the situation was that I was thrown out of private school because I didn't adapt to the system anymore and then I switched to public school and I thought I needed something to show off to the people and especially attract the girls. So I told them I was a guitar player, you know, but I had not been able to play a single note yet. But I remember from a friend who had been a guitarist and who had come to my old school, back in the day, and it was easy for him to make friends because everyone was interested in guitar playing, so I thought I might use that for myself as well and told everyone I was a guitar player. And one day I had to follow up, you know, and deliver the goods and so I bought some books, I didn't know if it was a good book or not, and started to teach myself how to play on my Dad's old acoustic guitar. So that was actually how I started and I think it is really funny that I started because I wanted to attract girls [laughs].
RM: Congratulations on the release of California Suntan you must be very pleased with how this record has turned out?
JA: Yes, I really love the songs and considering the fact it is the second Beautiful Beast album, I actually didn't believe that I could write another album, especially not one that sounds as good as California Suntan did. Because with the first album Adult Oriented Candy, I had taken a break for almost ten years, you know, in recording, so I could use a lot of old ideas that I had somewhere in the back of my mind, and with California Suntan I had to come up with all new ideas within just one year and I am really happy it turned out that good.
RM: This record is a salute to the music of the 1980s, can you tell me what was so special about that time and that music that made you want to record a whole album in that style?
JA: Unfortunately I was way too young back then to actually realise what was going on in the 1980s. Back then I was listening to Elvis and Gene Vincent and all the rock n' roll heroes from the 1950s, but it probably goes back to the day I started to play guitar, which happened half a year before grunge came out. So I was happy to still have all those guitar heroes like Steve Vai, George Lynch, Yngwie Malmsteen, I could still use them as examples, because the first time I picked up a guitar that was still cool, I got focused on that typical long haired guitar hero that could play a lot of notes within short time and that became my ideal. So in order to get examples for that kind of music I actually had to listen to music that happened before 1992, before Nirvana came out, so that was all about the bands Steve Vai was in, David Lee Roth Band, Whitesnake and it was Dokken and Extreme and of course the commercial stuff like Bon Jovi or Cinderella, that I would listen to. And somehow I can say I fell in love with that total package of rock n' roll influenced music with catchy melodies and all the cool looks with all the long hair and the cowboy boots.
RM: Was California Suntan a difficult album to write or record?
JA: Not really to write, like I said I was happy that the ideas came flowing out of me, but recording is easy because recording is fun, you know, it is just something, I refer to it as like sitting in front of a bowl of candy, you just start eating and you cannot stop, and that is what I do when I record, so I occasionally have to pace myself in order to not over record or over produce songs. It is really only difficult for me when I go to mix the songs, that is really a pain in the butt for me, because I am not sure if I am really that good at it, but you have to live on a budget, you have to handle these things yourself, so I am not satisfied with the way the mix came out on California Suntan because it sounded a little bit sharp and lacks a little bass fundamentals, but it is okay, I am happy with it.
RM: There are two tracks on the album that have something more to say than just girls, partying and rock n' roll. I speak of Fair Weathered Friend and Something In The Air, can you tell me about the personal importance of those tracks?
JA: Well it is true when you write songs especially if it is all about girls and partying a lot of lyrics come from imagination, but once you really experience something and write about it, it turns out to be a good song. And so it happened with Fair Weathered Friend, it just happened that I was looking for a musician when I was in a difficult situation when I lost my voice and had to play a well-paying gig, and I could not find anybody, you know, even if they had been available, the gig was too far for them or they were afraid they could not remember the songs within two days or something. So somehow this idea came up in my mind, like the song says "When my car broke down in the rain", that did not happen but in order to picture the situation that I found myself in that I really needed a friend and a friend didn't show up. It was keeping all options open, maybe another time, maybe if you get another well paying gig I can come play with you, but not this time and this is something I got disappointed about. Something In The Air was about the passing of my Dad, he passed away at the age of fifty five, a bit too early, that was a surprising and devastating blow for me and I thought I would just write a song about it because it is like therapy. If your girlfriend walks away you write a song about it and you feel a lot better, and that is what I did and I think especially lyric wise it is one of the best that I have ever written. Because it is very real what I wrote about, there is nothing fictional about it and I think I packaged it quite well.
RM: Can you tell me about how Beautiful Beast came together and how it differs from a Julian Angel solo record?
JA: Yeah, that is a tough question, a tough one to answer. First of all the band's name, I partly stole it, back about fifteen years ago someone wanted to start a band with me which was actually supposed to be a cover rock band, and wanted to name this band Beautiful Beast and the band never really happened. But when I was looking for a band name in order to create something different than a Julian Angel solo record, I had to find a cool name that somehow keeps with all those cool 80s bands like Poison, Motley Crue, L.A. Guns, you know, all these typical names that have hair metal written all over it. But it is difficult finding a cool name for a new band because all the great names have already been taken, so I remembered that Beautiful Beast thing and I though it is beautiful and dangerous, you know, beautiful and the beast thing, and of course a lot of people can refer to it because they heard a story about Beauty and the Beast. And the way it is different from a solo thing, it is really difficult to make Beautiful Beast not look like a solo thing because like I said before recording it is so much fun I really cannot stop, I cannot stop recording my guitars and then walk out and do something different, nothing to do with music, I have to record bass guitar as well and I have to record the backing vocals because it is just like an addiction. So I have figured out that it is just cooler to have a band, you know, and for a new album I am really getting a band together now and really hope to be able to take it out and play a couple of gigs. So I hope that Beautiful Beast album number three, not really sure about a title yet, but I hope this will present Beautiful Beast as a real three piece band.
RM: What is your opinion of the state of the music industry at the moment?
JA: That is a tough one, I think that the music industry is not in that bad a state as everybody thinks it is. I just think that things have shifted from major label things to self marketing vision, now when you go into a record store, at least here in Germany, all that you find is Elvis Greatest Hits, The Beatles Greatest Hits, some of the modern charts albums, but that is all, if you want to find something that is a little bit more sophisticated from a certain market niche, like hair metal, you won't find anything. Maybe one or two albums but, you know, there are hundreds of new bands out there, so the record stores actually only list about one or two per cent of the music that is actually out there. So I think that the fans actually became sick of buying the charts stuff all the time and with the help of the internet, the internet became beneficial, they managed to find their favourite music, no matter if it is 1950s rockabilly, power metal, 1970s disco, if you go into a record store today it seems like all these different types of musical styles have been dead for years now. But in fact they are still alive because there are a lot of bands out there that still play that live, like I do with 80s hair metal, so the fans can really find that music and buy it because they cannot buy it through music stores. So like I said it has shifted and a lot of fans, my experience with Beautiful Beast, are even happy to buy from the musicians directly or they buy it through very small but dedicated mail order shops.
RM: Hard rock and metal fans are some of the most loyal fans of any genre of music going around, do you have any theories on why that is?
JA: First of all that is really true. I am not really sure why this is, maybe because of the handmade factor, because it is handmade somehow it is real, you know, hard rock and metal musicians really bring their attitudes across, you know, they really have to say something, not just "I love you, you love me" and all that typical chart stuff. They have a certain type of substance and I think that people really appreciate that, and besides they know that a rock band really has to get into a rehearsal room, pay for that rehearsal room, so they know they are really hard working musicians and they are not just some young chick that gets a million dollar budget and gets promoted and propelled to the top without actually knowing what is going on, so I think that people actually appreciate that hard working attitude of rock musicians.
RM: There is a music business conference being held in Germany called MusicBiz Madness, can you tell me about your involvement with that?
JA: My involvement with that is I am the sole inventor, sole creator and sole organiser for that conference and I am also putting up all the money for it. It is a music business conference dedicated to mainly unsigned musicians or self marketing musicians to help them with marketing ideas, help them with real insight into the music business, there is a lot that you can read about the music business on line and you can even buy certain books, at quite a price, about the music business but it is not usually experts who write these books. So all the information you find there barely scratches the surface of the whole topic, and so I was looking for a way to really educate young musicians, even old musicians, with the help of people who have walked the talk, who have been in the music business for quite some time and really knows what is going on in a record label, how a manager decides which bands to sign, how to even get your foot in the door or how you can market yourself, not just put up a web site or on Facebook and have a Youtube video, but how to present strategies you can adapt and incorporate into your own marketing and hopefully sell a couple more records this way. That is what MusicBiz Madness is about.
RM: On behalf of everyone here at Full Throttle Rock congratulations on the California Suntan release and we wish you all the best.
JA: Thank you, I wish you the best too and thank you for the opportunity.
Beautiful Beast – California Suntan is available through www.beautifulbeastrock.com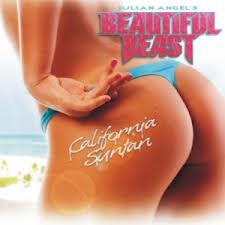 Categories: Interviews