| | |
| --- | --- |
| Posted on August 13, 2013 at 2:35 AM | |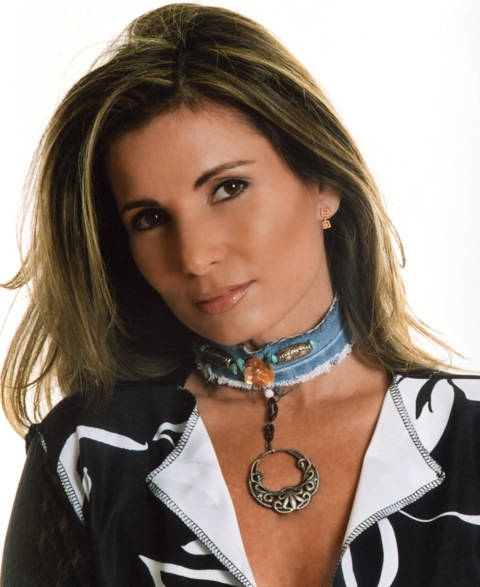 INTERVIEW WITH ROBIN BECK
By Juliano Mallon
01. You usually act as a songwriter on your albums, but in "Underneath" you co-wrote only two songs. And you allowed songwriters to submit their songs to you. Whose idea was it to do so and why you decided to take the risk?
Robin: It was a difficult time the 2 years leading up to the making of the new album "Underneath"... we needed a little fresh perspective after all we had been through with family loss and illness, just to lift us up. James was keen to bring new people in and when we heard the music of Crush boys and Barry Jay we were into it all the way.
02. I imagine you must have received a ton of material. How many good songs were left off the album?
Robin: More like how many bad songs were left off the album [laughs]... why we live it here [laughs]... no, seriously though... many sent songs as always but the good ones stood out. You're lucky if you find 5 good ones let alone 9 that you didn't pen yourself.
The ones that had no chance got shut off after the first bar or so... It's a chance you take when you reach out to others that you may have to wade through a lot of clams to find the pearls.
03. You know I'm not a covers fan, but I was impressed by with the final result of the songs you took a shot at. Let's begin with "Ain't That Just Like Love", one of Fiona's greatest hits from 1992. Was it your choice to cover it? And why that specific song?
Robin: ha... Fi and I are really good friends so of course to sing one of her songs was so cool. I chose it cause I heard it ringing out from our studio... James was playing it loud and I claimed it, that was that! It was so great to see Fiona's reaction... she laughed so hard and then she sang some backings on it. It was a good call.
04. The other cover is the excellent Glen Burtnik's "Follow You". I'm gonna go redundant here wanting to know what made you choose that song...
Robin: History! I heard that song before it was ever released... I knew then that I wanted to record it... it was a waiting game... the closest I came was to perform it live... the response was so good back in the 80s I wasn't sure it would be the same... but then after performing it at Firefest and my last tour 2012 I knew it had to come back out. I'm glad you like it... I love this song!
05. And it was a plus having Burtnik himself playing guitars on that song. Was it easy to have him participate? How was it for you?
Robin: It was really easy for me [laughs]... it might have been a bit inconvenient for Glen because he did it for me during a very hectic schedule of his own. He's a great guy... and the song proves he's an amazing song writer.... I'm very fortunate that he graced my album.
06. Do you have any favourites in the track list? There might be at least one... [laughs]. Tell us which song is that and why it's a favourite for you...
Robin: I have a couple but my very favourite is "Wrecking Ball". This song just gets me going. It's big it's loud it's pronounced and very melodic. The lyrics are so me of course.
07. You've been collaborating a lot with Tommy Denander in the last few years. How big is his influence on your work?
Robin: When Tommy and I work together it's pure magic... we go for a certain thing and we always manage to capture it. His tracks cause me to rock out... this is part of how I found my footing again. Tommy is an amazing song writer and when he gets it right there's no matching him by anyone!
08. Talking about musicians, you've also been working a lot with Jimi Bell, BJ Zampa and a certain James Christian of the House Of Lords. How is it to work with them and keep your album from sounding like House Of Lords???
Robin: That's so easy... the boys understand the difference. We've all been writing and playing for enough years to be well rounded in the different veins of music we do. James of course is the orchestrator of all the new songs and especially when the boys of HOL are involved.
09. You recently had two concerts in Sweden as part of the Legends Voices Of Rock, with Joe Lynn Turner and Bobby Kimball. How does it feel to share the stage with such great vocalists?
Robin: Great! The guys are so sweet for having such tough images [laughs]... JLT especially is just a cream puff... sorry Joe if you're reading this but you know you know you are. His voice just kills me... he's still got it. Bobby Kimball is just a pure gentleman. He sings his ass off and he's a person... I don't know that many people that I can say that about. I was afraid to meet him... you know Toto!!! Then when I did... I felt like I could just cuddle under his arm... he's the greatest. Can't wait to get to the Faroe Islands (wherever that is and I compare it to the TV. show "Lost" ) it will be great just to see them again this August 9th and share the stage once more..
10. Those will be the first shows where you're going to promote "Underneath". Any other dates in sight?
Robin: I'm doing a show in Germany on October 3rd in Stuttgart. It's an open air festival but it's also a live radio show. I plan to showcase some of the songs starting with "Wrecking Ball" which is slated to be the first single.
11. And how about Brazil, Robin? When will we have the opportunity of seeing you live over here?
Robin: That would be amazing... I almost went with House of Lords a few years back. I would love to perform in Brazil... I'll be there in a heartbeat, first chance I get.
Robin, it was great talking to you again. Thank you so much for the attention and support over the years and I hope to talk to you again soon. All the best to you and much success with the new album.
Robin: Thank you Juliano. It's always a pleasure spending time with you.
I want all the readers who are fans and friend of mine to stay happy and love one another. Keep the Faith and stay in touch with me at facebook or at my website www.robinbeckrocks.com for future show dates... you never know when I might turn up in your back Yard.. Please come check out the new album "Underneath", available August 15th on iTunes. God bless you all.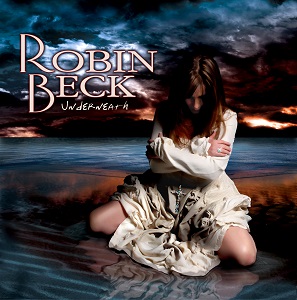 Categories: Interviews