| | |
| --- | --- |
| Posted on August 8, 2013 at 8:45 PM | |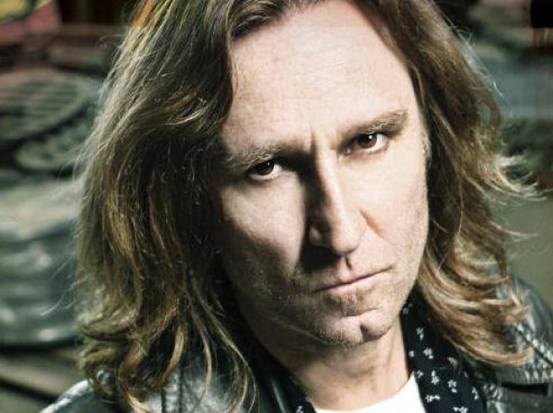 In the 1970s John Waite was the front man for British rockers, The Babys. They scored two Top 20 hits on the U.S. Billboard Hot 100 Singles Chart with Isn't It Time and Every Time I Think Of You, and released five studio albums from 1976 to 1980. In the early part of the 1980s the band would go their separate ways and John Waite would embark on a solo career in 1982 with the release of Ignition. Two years later, Waite would score a Number One hit on the U.S. Billboard Hot 100 Singles Chart with Missing You, and in the latter part of the 1980s would find more success as the singer for super group Bad English with the single When I See You Smile which gave the band a Number One selling single on the Billboard Charts. Unfortunately that band would break up also and Waite once again found himself as a solo artist. But over the years Waite has become more than just that Missing You or When I See You Smile guy, he has amassed a huge catalogue of outstanding albums and has done things his way, not bowing to record company pressure or current trends. In more recent times he has released a new live eight track album, titled Live: All Access. I caught up with John Waite to discuss the new record, his past with The Babys and his solo career.
Rock Man: Congratulations on everything you have achieved in your career, can you believe after 37 years you are still doing it today?
John Waite: It gets a little hard to adjust to because you still feel the same as you did when you were 20, well most of me, it has been a hard road, but you look at people like Mick Jagger and he is as every bit as good as he was when he was 20 and he is 70. I guess there is a kind of higher strata of rock singers that I'm actually younger than that I am moving into that area. So I enjoy singing more than I have done, I think I am better, I think the songs have more substance and experience in how to write and I take great care over it. I mean, it is something I do work on, it comes in flashes sometimes and sometimes it takes a year to write a song. It is art to me, and it is also kind of like a groove it is what I do. So I am very pleased to be still doing it and getting the response I get, it has been hard fought for.
RM: Who are some of the artists that influenced you early on?
JW: Oh man, everything. When I was a little boy I used to leave school early and run down the hill and catch the bus home and on the way was an appliance store that sold records in the same shop, because we did not really have record stores per se in those days, they sold clarinets and acoustic guitars but they had Marty Robbins Gunfighter Ballads And Trail Songs in the window and the album cover was red like day-glow and there was a gunfighter in black reaching for his six gun and that was the most profound influence. I used to race down that street as fast as my legs at 5 or whatever, could carry me because I just wanted to spend another three or four seconds staring at this thing before the bus came. But it was the romance of America, and my aunty Carol had a Brenda Lee record with Everybody Loves Me But You on it which I thought was fantastic, and bits and pieces, Tommy Steele, which sort of segue into Marty Wilde which segue into Cliff Richard And The Shadows into The Beatles, The Beatles into The Who and The Stones and so on. I was there at the beginning, I was a young kid but I come from a very musical family, so you know, everything. But I think I was also influenced by Celtic music, like Irish music because that was pre-rock and roll and people were playing that in the pubs.
RM: Congratulations on the new Live: All Access release, you must be very pleased with the final result. Can you tell me how this came about?
JW: Well we got Kerri Kelly on guitar eight months ago fresh from Alice Cooper's band and he had been playing before that with Slash in Slash's Snakepit, and he is young, enthusiastic and knows most of the songs. We were looking for a guitar player, we had a gig in Detroit in three weeks and no guitar player, and our guitar player had left to go live in Chicago. So Kerri came around and played a blinder and we said you have got the job see you at the airport in three weeks, we did not rehearse I don't know why I was that cruel, I think I have got that sense of humour, if like you want in you are going to have to show me you can really play [laughs]. And it was a big, big show by the river, it was packed about five or six thousand people and we were headlining and Kerri stepped up. I think if you played that show against the shows we played two months later you would hear faux pas, you would hear bits and pieces going wrong from all of us, because you have to find a new way of playing, you know, when you have got a new guitar player, but he stepped up so quickly that in the first two, two and a half months I said I have to record some of it, just to have it. I was going to give it away to the radio or give it away as bonus tracks on my next studio record. I got the first two nights in Philadelphia and I thought some of it was so outstanding, it was mind blowing, but then a lot of it was out of tune, because we played in a church and everything was a little out of tune so I kind of like had to shelve it and keep the best. And then I went to Manchester, New Hampshire about four months later and got an entire show that was off the chart so I mixed the two together and put it out as All Access.
RM: How difficult was it when it came time to select which tracks to include on this new live album, what was the process there and why only eight, why not ten or twelve tracks?
JW: Well each track is longer than the studio tracks, we stretch out and we jam and there is like a two minute guitar solo by Kerri which is a segue into Mr. Wonderful. It is a lot of music. It reminds me of Golden Earring, you know, they would put out eight tracks and call it 2nd Live or whatever, and Humble Pie would do the same thing they would have six tracks on a record that was live. I was not looking at making product, there are only really two world famous songs, as you might call it, on the record, there is Head First by The Babys and there is Mr. Wonderful. Change is on there, that is three, but the rest of it is really taken from Rough & Tumble, my last record. The criteria was simply the best, you know, I am not in the music business, I am a musician and I have near contempt for the business, I just look at it and every time I get involved in it, it is always a sell out, there is always somebody there trying to make you do something you don't want to do or dumb it down or make money out of you or just mess with your head and I am so done with that, man. I produced my last record, we had a Number 1 single in America on classic rock with Rough & Tumble, blew my mind, blew my mind, because it is hard rock. It is a three piece band and me singing and it sounds like Free, it went to Number One. After I left Bad English I have been going my own way, you know, and sometimes it is all about interiors and a quieter record or it is a flat out rock record, but I am my own boss I don't think you can make art in a corporate field, I don't even know what the two things think they are doing together. You get musicians that want to make a lot of money, you get them to play to tapes, get them to play the greatest hits, meet the band for $500 a pop, you know, sell you a very expensive t-shirt, a very expensive beer, a very expensive parking space and a very expensive ticket and they are supposed to be rock and roll musicians, and if that is rock and roll then I am going to take at being a mechanic and I don't want anything to do with that. I play music I play where I want, I make the kind of music I want to make, if you like it that is wonderful, great and if you don't there is billions of other bands. But I am as happy as I can be, I think the band is outstanding, I think we are playing top division music, there is nothing second class about this. This is the real thing.
RM: I'm not usually one for live albums, most of them just don't sound that good, but this one of yours sounds so good. You have managed to capture the raw energy and excitement of tracks like Change, Head First and Evil, while the emotion of If You Ever Get Lonely really shines through, and the band sounds smoking hot.
JW: Yeah, like I said there was a two month period of having to learn and we probably could have holed up in a rehearsal studio for three days and gone through it, you know, like the voicing is not right there, we need to come in early on the top of the beat there, there is a four bar break there, but I cannot be bothered. There is something about the blues or something about spontaneity where you learn super fast if you are in front of a couple of thousand people, you make one mistake and you remember it. Because you have got two thousand people watching you, and you make a mental note, it is written in stone, it is really there, you know, and it is trial by fire really. But Kerri picked up the ball and bounced it so fast, the last gig we did, a date in Ohio, we had four thousand people, we headlined it was the best gig we ever played it was fantastic. So what I am looking to do, these things are moving so fast, is make another one in eight months and the same thing, it might not be all the hits, you know, I have done that, I mean, it might just be the songs that really rock me.
RM: On your last studio album, 2011's Rough & Tumble, you collaborated with Matchbox Twenty guitarist Kyle Cook, can you tell me how that partnership came about and what qualities he brought to the project?
JW: Well we have a mutual friend in Indianapolis named Jeff Whalley, me and Jeff used to get together and put on big benefits for a women's shelter in Las Vegas, we used to do a yearly gig at the Hard Rock, I think it was, and we raised $250,000 for a couple of years and it was a big success. But Jeff knew Kyle because they are both from Indianapolis, actually lives in Indianapolis and knew all the Matchbox Twenty guys, and Kyle is from there and he kept saying you have got to work with Kyle, Kyle you have to work with John, and he kept going on, I mean, people try to work with me all the time I keep getting all these emails and letters, like, please write a song with me. But Kyle, I remember seeing a video of him playing with Matchbox and he stood on top of a piano playing a guitar solo and I thought that man can play, and I don't often say that, I remember that moment of thinking, boy you really can play, and that was before Jeff mentioned it. So I was down in Nashville and Kyle lives there, and I made the phone call one day and we got together, cold, in a writing room, as they have down there, a music room, and we hit it off immediately. He is profoundly gifted, he is a nice guy, he is sharp, shrewd, honest and a hell of a guitar player and I like him, quite a lot, you know, we became friends. When it came time to go on the road and promote the record we could not find a guitar player and Matchbox were not working so he came and he was the guitar player on the American Tour, he just jumped in the van, you know, it was like, what a guy, then when we toured Europe, we had fifteen gigs in Europe I sheepishly rang him up again and said "Look I do not know if you fancy it, but we are going to Europe", and he played the entire European Tour as well. When we played my home town he met my family and friends and it was packed out gigs and my Mum loved him, and his Mum seems to love me. The last time I saw him his Mum burst into the dressing room and threw her arms around me, so it is just one of those things, it was not coincidence or happenstance, it was meant to happen and we have written some great stuff together, Evil is a tremendous piece of music.
RM: If I can take you back to 1982, you released your first solo album, Ignition, how different was it recording a solo record as opposed to a band record and what do you recall about working on that album?
JW: Well I wanted to work at the Power Station and I got that and I got the best of the musicians I knew in New York City, because we had just moved there, and I got them. Frankie LaRocka on drums, Ivan Kral on guitar, Don Nossov on bass, there was a compromise on the producer with the record company, but with me there was only one way it was going to sound. I am a very strong character, so the producer thing, actually he did a good job, but I knew where I was going and I think left to our own devices me and Ivan would have written something more of a landmark record. There are some great songs on that record, Chrysalis had really messed up The Babys, just dropped the ball on every album when we released Head First we were like Number One on AM radio and Number One on FM radio and we never got a Gold record. So we were despondent with Chrysalis but they would not let me out of my contract when The Babys split up, so the only option I had was to make a solo record so I moved to New York. But at the end of that I toured for a few months and the record company had lost its head, the guy that signed me and I went home to England, I just quit got married bought a little cottage and that was it.
RM: In 1984 you scored a Number 1 hit on the U.S. Billboard Hot 100 Singles Chart with Missing You from the No Brakes album, that must have been very gratifying?
JW: Well yeah it was because two lawyers got me out of my contract with Chrysalis at great expense and I came back to America, recorded the album and by then my marriage was kind of in trouble, I had known the girl for like ten years, we got married it lasted a year, it was ridiculous really, it was very sad. But I was living in New York, living in L.A. in hotels making the record and I lived in New York and I did not have a pot, I had nothing sitting in this tiny little apartment opposite The Dakota on 72nd Street where John Lennon, unfortunately met his demise. But I was living on 72nd Street sleeping on a mattress on the floor, there was roaches everywhere, you know, I would sleep all day and go out all night I fell completely in love with New York City, it was my life. It was really like falling in love, it was the most significant thing that happened in that ten year period and I realised where I belonged which was New York City. But it was great to be Number One, to be walking down Columbus Avenue and all the little old ladies used to say "Hello" and the guys in the shops would say "Well done John", you know, and that meant more to me really than getting the Gold Records. That was really like, one for the team, you know.
RM: These days it would appear all you have to do to get a record contract is appear on American Idol or the X-Factor, you know, these types of shows. But you didn't have that avenue in the 70s with The Babys, how difficult was it back then to get a record deal?
JW: It was virtuously impossible. I mean, honestly it was. I went to America before I joined The Babys and lived in Cleveland on the promise of a record deal, which was about four months, came home weighing about ninety eight pounds totally unsuccessful. I walked into a guy that was trying to put a band together which turned out to be The Babys. But they were hens teeth, you know, that one in a thousand bands got a record deal and London was littered with bands who were all crashing at someone's apartment and playing The Marquee Club once a month. I do not know how they did it, my band opened for a band at The Marquee Club we got paid five pounds for a three piece band, and the next time we did it the guy forgot to pay us the five pounds and when I was Number One I went back and played The Marquee and demanded the five pounds and he paid me, he also gave me a bucket of Champagne. But they were hard times, we made a video of the band lip syncing to our demos and no matter where you hear it or why you hear it, we were honestly the first band to ever get signed by making a video, and that is how we got signed.
RM: All these years later how do you view your time in The Babys?
JW: Well I was young and everything was exciting. I mean, I was young, fairly good looking, my pants were too tight, I looked great and I could play and it was my big chance to be a song writer, nobody could write songs but me. I remember the manager turning around to me at rehearsals once and saying "You write songs, right?" and I went "Kind of, could do, yeah, yeah I do", he says "Right, we need a couple of songs by next week, we are going into the studio" and I thought, you know, "what?" But I went home and I had a couple of things that I had been working on and came back in with the songs and the band did not laugh. It is terrible when you are playing your first songs ever to people, you do not know if they are going to laugh you out of the room or tell you how great you are, but they did not raise their eyebrows, they looked at me so I knew I was on a winner. So we cut those two songs and from that point on I took it extremely seriously, I had been given the job of lead singer and song writer and I knew what that meant and I had been to America and I knew what we could do, and I led the attack. But it was a fabulous time to be young, the 70s, you know, rock and roll was not American Idol. Rock and roll was still hard to find you had to go looking for it, The Rolling Stones were still furiously grinding out their best work, The Who were going just absolutely fantastic, Free were going, all these different bands and America was like the promised land and to actually see Chicago for the first time, to see New York City, to go to L.A. and drive down Sunset Strip, we had billboards up on Sunset Strip, we had billboards up on Times Square, you know, I was barely twenty three. So although nobody made any money and it ended tragically, I guess, it was a beautiful time to be young.
RM: Over the course of your career you would have seen a number of changes to the music industry. After leaving The Babys and starting your solo career you witnessed the introduction of MTV and a few decades later the Internet, downloading, iTunes and so on, out of those which do you think has had the biggest impact?
JW: Well you would have to say the Internet because it is a level playing field. The record deal, this is going to be a bit involved, but it is the truth, the record company will probably front you one hundred thousand dollars, maybe more, to make a record, to do a support, for that you get fifteen per cent out of one hundred. You pay then back out of your fifteen per cent and they throw more money in but you still have to pay it back and then they keep everything else, the eighty five per cent and you are paying them back on your fifteen. If they do not like what you are doing after you deliver the record or your second record is not what they expect, they drop you, they have got you under contract, they have probably got your publishing, your career is basically finished, you are dealing with people who have no soul what so ever. I do not know why music and business go together, it is like an oxymoron, you know, it is the most unlikely coupling I have ever. Although what I have done over the last couple of years, is make the record first and then licence it to a bigger company for distribution in to the shops, but now there are no shops, I mean, there are no CD shops, it is getting more and more like why even bother? There is iTunes, and you can buy the CDs at the shows, you can send off to the fan club or the web site and get a signed copy sent back, and you get your investment back, you are in control of your destiny and you might just make a profit. You can actually make a living, so I would have to say the Internet has changed the music business beyond belief and it will never be the same again, thank God.
RM: I am a huge fan of the two albums you recorded with Bad English, I know you didn't part on the best of terms, but do you have fond memories of the music you created?
JW: I think we had a great time. There is just something about the Journey thing that is just middle of the road to me, and I cannot go there. I think it comes from the keyboards, and it just rubs me the wrong way, but there is a middle ground that we achieved on the first record where we all had our identities presented very well and it gelled well. But people are people, you know, and after the first year on the road people revert back to wanting what they want. I do not know, me and Neal got on famously and we had a really great time, I know there has been all this bulls**t about, I said this and I said that, but what I said about Journey I said when I was laughing at the end of an interview and it gets taken out of context, and gets written down and sounds like I am attacking Journey. I am not bothered about Journey, I have never sat through a Journey album in my life, it is just not my cup of tea, I wish them the best, I hope they have long and happy lives and that Neal gets married, I sent Neal flowers a month ago when he got engaged, you know, it is like that. So yes I enjoyed playing with them, but I do not think it could have lasted longer than it did.
RM: Do you have any plans for a new studio album?
JW: Yes, September. I have already got two songs up my sleeve, I have been waiting for, I had the one song I had been working on for like a year and a half and it won't finish itself, but it will in the studio. But about two weeks ago I had this bolt of lightning hit me full on, once you have two songs the door is open, one song you do not know what the hell you are doing, two songs you have the beginning of a record. So now all day yesterday I was going through cassettes and on my iPhone, you know, you can leave yourself a memo I sing into that occasionally, I found something on there I could not believe, and I am a lazy guy, I love art and I love poetry, literature, and painting and films and all that stuff, but when it comes to commencing making a record it is so emotional I try to avoid it. The beginning of all this, sort of like, confidence about writing in the first person and writing things like Downtown. I have to address the fact that Mike Shipley passed away this week, and Mike Shipley produced the Temple Bar record, and he was a great guy and he was the best I ever worked with as an engineer/producer. Since he is from down your neck of the woods I want to say that, because I have not had a chance to say anything to anybody about it, but he will be missed, very much so he was the best of the best.
RM: Congratulations on the new Live: All Access release, on behalf of everyone here at Full Throttle Rock I'd like to wish you continues success and all the best for the future.
JW: Thanks so much I have enjoyed speaking with you.
John Waite – Live: All Access is available at John Waite's shows or as a digital download through iTunes
Categories: Interviews