| | |
| --- | --- |
| Posted on August 6, 2013 at 1:30 AM | |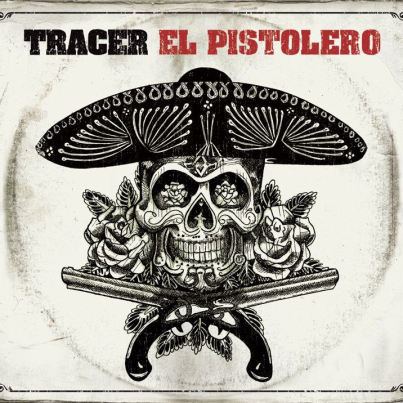 Tracer – El Pistolero
Written by Dave Smiles
Tracer are doing it the old school way, driving for hours to play a single gig, sleeping in the van, being broke, hungry and unsure if success will ever come, but being driven by the music they love. So much of great rock n roll has come from bands in similar circumstances.
This three piece stoner rock band from Adelaide aren't a household name throughout Australia. In fact, outside of their hometown you'd be hard pressed to find someone who knows who they are. Unless you're asking someone in England. That's right, one of our home grown bands have gained some attention for themselves in London, mostly due to winning Classic Rock Magazine's Best New Band award.
After forming in 2001 they achieved instant success in their home town, but soon grew frustrated and wanted to take their career to the next level. Feeling that the Australian mainstream is dominated by hip hop and electronica, the band pooled what money they had and made their way to England armed with nothing but passion and self-belief.
Consisting of Michael Brown on guitars and vocals, high school friend Andre Wise on Drums, and recently added Jett Heysen-Hicks on bass and vocals. (Heysen-Hicks having replaced Brown's brother Leigh who felt the need to give up on life on the road.)
Following up their 2011 release, Spaces In Between, El Pistolero contains a running theme based on the 1995 movie, Desperado. The album is produced by well know veteran to the rock and metal scene, Kevin Shirley. With song titles like Lady Killer, Dirty Little Secrets and Wolf in Cheap Clothes you can probably get a sense of what this band is all about. Songs like Dead Garden and There's A Man include slower parts which give the riffs room to breathe.
Tracer write songs of high energy with hook driven distorted riffs in the vein of old school rock's sense of danger, while taking some grunge ideas of varying textures of soft and loud. Kind of ZZ Top on steroids crossed with Led Zeppelin with a muddier delivery. There's a feel of the old country outlaw to the songs, one against the world, or an age where popular music just doesn't have room for this type of no nonsense sweat drenched rock n roll.
Remember the name – Tracer. A pub rock band with potential for a lot more.
Categories: Album Reviews