| | |
| --- | --- |
| Posted on July 30, 2013 at 10:30 PM | |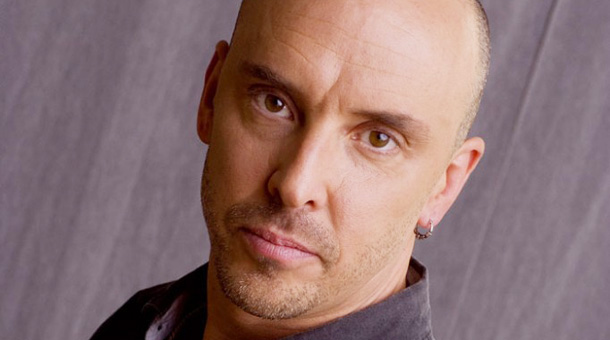 Since forming in Seattle in the early 1980s, Queensryche have forged a reputation as the kings of Progressive Metal. Innovative albums such as The Warning, Operation Mindcrime and Empire have provided the blueprint on how to maintain being relevant and fresh in a sometimes stagnant same old, same old industry. However, over the past few years it has become apparent to everyone that the band had lost its passion and drive for the task at hand, and with that came some much needed changes. After thirty years at the front, lead singer Geoff Tate found himself on the outer going down a different path. It was time for the band to inject some new life into the group, so in came new singer Todd La Torre and the band set about recording a new album, simply titled, Queensryche. To discuss the new album, the past and the future of the band I caught up with drummer Scott Rockenfield.
Rock Man: Congratulations on what has been an outstanding career, if someone had told you back in 1982 everything the band would achieve in the next thirty odd years, would you have believed them?
Scott Rockenfield: Wow, you know that is a great question. Listen it is interesting when I look back on my great career I have been blessed, as a band as a band guy and as a musician and Queensryche and all that. You know we started together I knew Michael and Eddie back when I was like fifteen years old in high school, so I remember when we used to sit around and talk to each other, we had so much fun pretending like we were going to be big rock stars when we were rehearsing and jamming back in our early days. You know we look back on it now and it is funny because we never thought that it would, you know, thirty years later or more that we could be having these funny conversations about it all and so there is that aspect for sure. The interesting part of it too is after thirty, thirty five years, we have been working together we realise that it has been a lot of work for that long, it has been good, it has been a long time career and we have been blessed and we have some great stuff going these days and things are going great for us right now, we couldn't be more excited.
RM: At what age do you remember becoming interested in music and who were your early influences?
SR: Yeah I actually really started getting interested when I started playing drums, I was twelve years old and I had seen a concert at my school I was in the sixth grade, I saw a concert at my school one evening and there was a drummer playing and I don't know what is was, but it just got me interested in wanting to play drums. So I started playing drums and you know what, I never took lessons in my career and in my early days, I got a really cheap drum kit that my parents got for me because they knew I was interested in pursuing playing drums, and I would put headphones on and just play along with my favourite bands, and the things that I played with were really inspiring. I was big into Judas Priest back in those days, you know, bands like Boston, Van Halen, Rush was a big influence on me from the early days and still is to be honest. Iron Maiden was a huge influence as I started working through my years and I kind of found a lot of different things inspired me to play and I learned by just playing this stuff with my headphones on and most of the time it was me pretending I was a big rock star [laughing].
RM: Congratulations on the release of the new album Queensryche, you must be very proud of the final result?
SR: Yeah you know, thanks Rock Man, and to be honest we are. I mean it has been such a great year for us, we have got Todd (La Torre) singing in the band now with us and ever since he got in with us our energy has changed. We are really excited about making music and when we started making this new record a year ago, just after we met Todd and the creativity and our chemistry together was just on fire and we really found something special together. We made a record we really feel great about, I think this record is a really great representation of what we feel that Queensryche is really great at doing. We have wanted to make this record for a long time, and for whatever reason we had a lot of struggles that kept us from doing that, but we have done that now and I think this record is a great representation of what we feel like we want to be. The great thing is, everybody seems to be giving us that same feedback, they really like the record, the media has been great for us and our fans have been really great for us, so we are pretty proud and thanks for asking that.
RM: Some of your previous albums in recent years have been a little hit or miss with some quarters of your fan base and the media, this record has been seen by many fans and critics as a return to form for the band, was there a conscience effort to get back to basics on this album or was this just the natural progression of how the album turned out?
SR: Well you know that is a great question too, because you kind of hit it, I think right on the mark with what you just commented on, what kind of happened that made this record so special actually started a year ago. So when we got Todd in the band and we were just working on our live show, right when he joined with us we wanted to go out and play music together and that is kind of the short story to it all. But that is really how it happened, we got to know Todd in a short amount of time and we wanted to play some music together. So we learned all these great songs from our past catalogue, all this stuff we had not played in a long time like Queen Of The Reich, one of the first songs we ever did that our fans love, that is one of the songs we play in the show and we have been playing. You know, we play a lot of great stuff off The Warning record that we have not done in thirty years, that type of stuff. So in doing that and playing those songs we got to remember what it was like to make that material, why we were so excited back then, why our chemistry was so darn cool and we had such a great time. And I think just playing all those songs for the last year just being a part of that while we were making the new songs, I think it injected that energy and that vibe into the new songs. And we kind of feel that we brought Queensryche back to some of those eras that I think our fans as well, really want from us and maybe that is why everybody feels so great about the record because they feel like there is a part of our history in this new record.
RM: Over the years you have recorded some classic albums, such as Rage For Order, Operation Mindcrime and Empire, where do you think the new album Queensryche sits among them?
SR: Really you know, for me and I think for the rest of the guys in the band, we have certainly had some great conversations about it, we do feel that. I guess if you ask me specifically where I think this record could go, in our catalogue if it was not out right now, do we feel it belongs somewhere in our previous history and if you asked me a question kind of like that, my answer would be I think this record could have come out right after Empire, like around 1992. Because I think that is the kind of feel we ended up with on this record, and I think that energy from back then is very much apparent in this record. And then as well is one of the more obvious things is us working with James Barton, in producing and engineering this record and he also, as you probably know, he worked on Operation Mindcrime and Empire and Promised Land. So there is a sound quality to this new record that I think fits into that era back then for us. And then once again interestingly enough, all of our fans seem to be saying that it sounds like this record should have been put out twenty years ago, which puts us right back in that era.
RM: This record sees the introduction of new lead singer Todd La Torre, can you tell me how he came into the Queensryche frame and what he has brought to the band?
SR: Yeah you know that is a great question, because it is a really interesting way that it all happened and very fortunate for all of us. Because it was kind of meant to be, we were all just meant to meet and make something happen like fate was pulling our hand. Back in January of 2012 when Michael happened to be a at a music convention in California and he went to an after show dinner party at one of the equipment companies and he just happened to run into this guy Todd at the buffet table and they knew of each other, but they had never met and so they just opened up a conversation and it transpired into they wanted, you know, maybe work on something, some other music just to have some fun. And a couple of months later Michael basically interviews Todd for the rest of the guys in the band, and he just said Todd is a great singer take a listen to him on the internet and maybe we should put a show together and have some fun playing a lot of the old Queensryche songs we have never done, and we can call the band something else. And that is what we did, we invited Todd to fly out to Seattle and we decided to play two shows in Seattle at the Hard Rock Café. And we sold out both shows and we went under the name of Rising West, and the shows sold out and we played an hour and a half of all this old Queensryche material and the fans went crazy, they just went absolutely crazy and it was the talk of everything afterwards. And then right after that, this was in June by the way that we played these shows in Seattle, and then right after that is when everything really came to a stop, we had to move on from our relationship with working with Geoff. And we moved on and it just so happened that Todd was the perfect fit to come in and become a part of Queensryche, and for us to move on as Queensryche and that is what we did.
RM: Another addition is guitarist Parker Lundgren, on the last couple of albums you have had Michael Wilton on lead guitar and support from the odd session musician, it must be great to go back to that twin guitar feel in the band again?
SR: Yeah absolutely. Parker is such a great kid, and by the way we call him "The Kid" because he is half my age [laughing], I am old enough to be his father, which is fun in its own way to be honest. He is a great kid he has been in the band with us now for almost six years. But this record, this new record we have out now is a great new thing where Parker was allowed, because we wanted to, was allowed to come in and write songs with us, we wanted that but it was not happening in the past, if you know what I mean. So we wanted everybody's involvement and Parker was really able to come in and write songs and write music, and then you are correct it brings in the focus that Michael and Parker can do together of the really cool Queensryche guitar and the duelling guitars and just the fun we could have by just doing that like we use to back in the good old days. So yeah, Parker is a great addition and he is a great musician and a player and he is a great guy as well, so once again, I think that is why this new record has such a special feel to it because we brought back so many of those missing elements that we love and that our fans have loved for a long time.
RM: For three decades Geoff Tate was a major part of Queensryche and all that you have achieved, with the bitter way he left the band how do you look upon those years with him, is his time in the band tarnished now forever, do you look at those years with pride or are you just looking forward?
SR: Well there are a few answers I can give within that. First and foremost definitely looking forward, all of us are really focused on what we have done recently, and then what it means for us moving forward, which is a great tour we are going to see around the world to support the new record, we are already working on new music together now, so that is our fun. And part of the history of everything we have gone through for the last thirty years, like you were saying, it is obvious, for me I look at everything I have gone through as part of who I am and why I was meant to be a part of it. Everybody has good stuff and everybody has bad stuff and you have a little bit of something in between and it is kind of just a part of life, and I learn from all my good dealings and from the mistakes that I have made or that I have been involved with and I move on. But I think that is where my strength lays and I think that is where the strength of my future lays as well. You know, we moved on and we feel really good that Queensryche is doing what it is supposed to be doing, and that also gives us a huge light that we follow every day because it just feels so strong to us right now. Listen we wish Geoff well, I hope he finds what he wants to do and it makes him happy and he is able to focus on that for him, and for us we have to focus on what we are doing and just keep doing it. Because the fans are smiling and giving us such great feedback and it is hard not to just focus on that [laughing].
RM: Several weeks ago I spoke to Geoff and I asked him to comment on reports and allegations of some wild behaviour before he left the band, such as spiting on you during shows, abusing the audience and so on. He didn't make too much of a comment, what views, if any, do you have?
SR: Well, you know, I mean all those issues, most of those are fact that you stated there. There are a bunch of incidents that have transpired over the last year and a half, and most of those led up to the final reason why we wanted to move on and we just realised that we were not working together anymore. Michael, Eddie and I, we have been struggling with this for a few years and it has been kind of an ongoing struggle that was just getting worse and last year was when it got to the final boiling point where we just looked at each other and said we just have to move on and have fun. And we were not having fun anymore, at that time it was becoming not what we wanted to do anymore. We knew we would find fun again if we moved on and that is our goal and we did, people chose to react the way they reacted, I guess when I'm being humble, and we chose to take the positive and make good music and letting the music speak for what we do. And that is our goal and will continue to be our goal to be honest.
RM: One of the great all time albums in metal history is Operation Mindcrime, at the time did you have any idea it would evolve into the legacy it has today?
SR: Gosh you know, it is hard to think that anything you do will stand the test of time and become something so influential and inspiring to so many people, even to this day. Interesting story, Mindcrime was a lot of work, it was a great time, we must have spent two years writing that record getting ready to record and everything, it was beautiful we had a fun time it was a very fun project for us. But after we got it done, this is what is kind of interesting Rock Man, is that after we finished Mindcrime it was released which was 1988, and we were out on tour, I think with Def Leppard in the United States for three months, playing huge sold out arenas everywhere and having a great time. But the record after three months was dying a fast death, it was not selling and nobody was buying it and nothing, we could not do anything to get the record to be played on the radio or anything and at that point we got a phone call from our management that said the record is dying and the label is losing interest and maybe we should just let it go and make another record. And just before we pulled that plug it kicked in, we got a video on MTV and then radio hit one of our songs and after that it just blew up. So fun story, I always like telling that story because most people have never heard it before, but Mindcrime it was close to just getting lost under the table and then moving on, but thank the Lord that did not happen [laughing].
RM: Can you tell me a little about your touring plans in support of this record, where you will go and what people can expect to see this time around?
SR: Well, we have shows that are booked through the summer in the United States, basically we are headlining the outdoor festivals in the summer and we are playing a lot of the great, old Queensryche songs and a bunch of songs from the new record. So this is kind of the beginning of supporting the new record right now. Then in October we come over to Europe and the United Kingdom and we are doing a four week run over there and right now our agents are looking at everything in the world, for us basically to tour the world in the next six to twelve months. That is probably what it will be for us to get to everywhere we possibly can, so for Australia, we are putting that at the top of our list and we are trying very hard to get back there. So we will post all the new dates on our web site and we will just keep everything going that way.
RM: When the band decides to call it a day, what do you hope the bands legacy will be?
SR: Wow, calling it a day is way down the tunnel for me and I cannot see that light yet [laughing]. We are having such a great time now I hope we can have this much fun for another twelve years, to be honest. However, I think that we have done what Queensryche is already kind of know for which is, you know, I think people will remember us because of our legacy of just being a band for so long and making music that they have enjoyed and we have made new music which people are enjoying. So I think that good music, that is what our fans are telling us, by the way, I'm not saying we make good music, I'm saying our fans are telling us we make good music [laughing], and with that feedback that just leaves a lasting impression on people that they will remember us by, if that makes sense?
RM: On behalf of everyone here at Full Throttle Rock, I'd like to wish you continued success for the future and again congratulations on the release of the new album Queensryche.
SR: Right on Rock Man, thank you and thank you everybody, enjoy the new record.
Queensryche – Self Titled is available through Century Media Records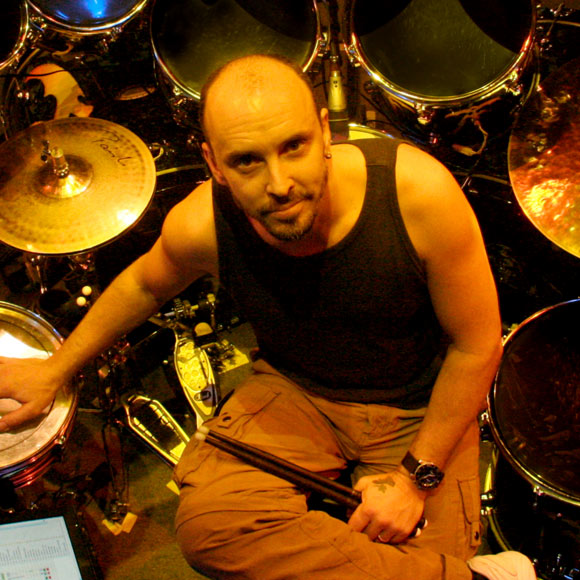 Categories: Interviews