| | |
| --- | --- |
| Posted on July 29, 2013 at 1:20 AM | |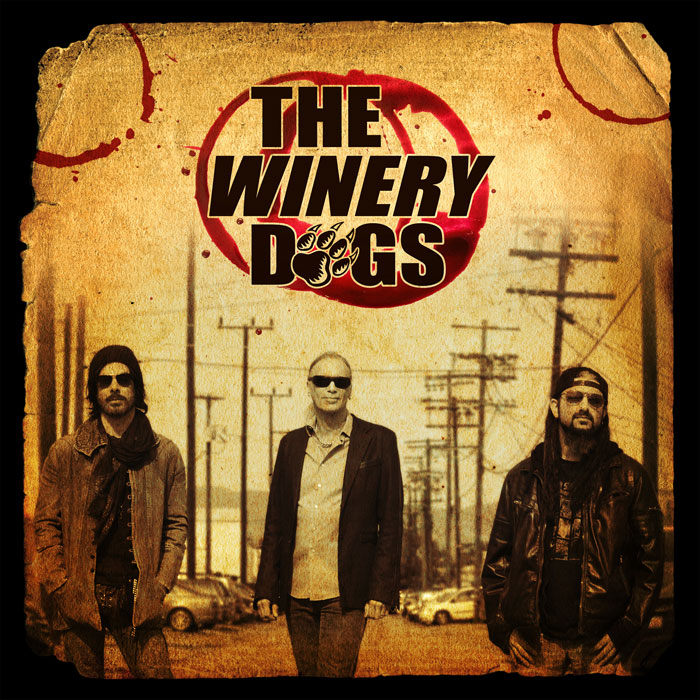 The Winery Dogs – Self Titled
Written by The Rock Man
There is a new supergroup in town and their name is The Winery Dogs. The band is a trio of super talent, Billy Sheehan (Mr. Big) on bass, Mike Portnoy (Ex-Dream Theatre/Adrenaline Mob) on drums and Ritchie Kotzen (Solo/Ex-Mr. Big/Ex-Poison) on vocals and guitar. I do like a good supergroup, Damn Yankees, Chickenfoot and Bad English come to mind, and then there was the Sebastian Bach led Damnocracy, pity nothing ever came of that. Anyway, when I first heard about this new collaboration I wasn't quite sure how this would work.
My initial problem when I heard about this project was the lead vocal factor. See I've never been a huge wrap for Ritchie Kotzen, as a guitarist he is excellent, but as a vocalist he has never really done it for me. So it was with some hesitation that I put this CD on, and you know what, occasionally I'm glad to be wrong about something. This album has made me see Ritchie Kotzen's vocal approach in a whole new light, he suits the style of songs perfectly and has elevated his vocal status.
As for Sheehan and Portnoy do I really need to comment? I've followed Billy Sheehan since his days playing bass for David Lee Roth after he left Van Halen, and then when Sheehan joined Mr. Big I was there from the word go, I hold him in the same regard as Steve Harris (Iron Maiden). Mike Portnoy is just amazing, I don't care what band he is in I could listen to him play all day long. If he is not recognized as one of the world's top 20 drummers of all time I'd be shocked. He is constantly pushing the boundaries, coming up with patterns and rhythms most people can't even imagine.
So you throw all these elements together and what do you get? A combination of rock, blues, funk and metal in a polished, well executed 13 track self titled, debut album. The album is full of OMG moments and the first one hits you with Elevate, the opening track, this has an amazing chorus, which as I said earlier showcases Kotzen's voice like never before. Desire is very radio friendly while The Other Side, Six Feet Deeper and Not Hopeless are genuine rockers. You Saved Me and Damaged bring some smooth sophistication to the record, The Dying is a heavy-ish styled ballad and Regret rounds out the album with its bluesy bar room feel, you may want to have a scotch in you hand when listening to this track.
If you have followed any of these gentlemen then you will have some sort of idea as to what to expect. If you haven't, then sit down, buckle up and enjoy the ride, for this is the perfect opportunity to explore some genuinely talented musicians at work. Let's hope there are more albums of this quality to come in the future.
Categories: Album Reviews