| | |
| --- | --- |
| Posted on July 21, 2013 at 11:00 PM | |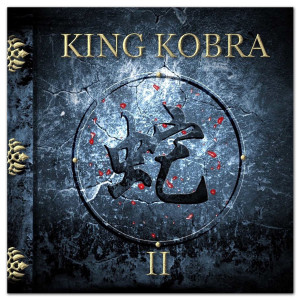 King Kobra – II
Written by Juliano Mallon
King Kobra's latest album – simply called "II" – was released on the 05th via Frontiers Records with Paul Shortino as frontman once again. I confess I was a little worried when He was announced for the position some years ago, but the 2011 album "King Kobra" was a great surprise. Now, the band came up with an even tighter album, and Mr. Shortino raised the bar with killer interpretations.
And that's easily noticeable on such tracks as "Hell On Wheels" and "Knock 'Em Dead", two of the best rockers with that "in your face" arrangement that fits the band's sound perfectly. Another great song is "Have A Good Time", killer song that sounds like a mix between Foreigner's "Hot Blooded" and Rod Stewart's "Hot Legs".
"Take Me Back" is a really cool ballad with a chorus that reminds me of Whitesnake (in those good ol' days). But the album is absolutely rock centered and built on guitars distributed on excellent rockers such as the frantic "Running Wild", or the radio friendly "The Crunch" (that makes me think of Whitesnake again) or even "Got It Comin'" and "Don't Keep Me Waiting".
All in all, "II" proved to be a great album and better than their previous effort, in my opinion. Carmine Appice is at the top of his game and Paul Shortino seems to be feeling more comfortable with his bandmates. David Michael-Philips and Mick Sweda provide sharp, "in the spot" guitars, just like Johnny Rod does with his precise bass playing.
A really great hard rock album that restored my faith in King Kobra.
Long live the king...
Categories: Album Reviews