| | |
| --- | --- |
| Posted on July 16, 2013 at 2:25 AM | |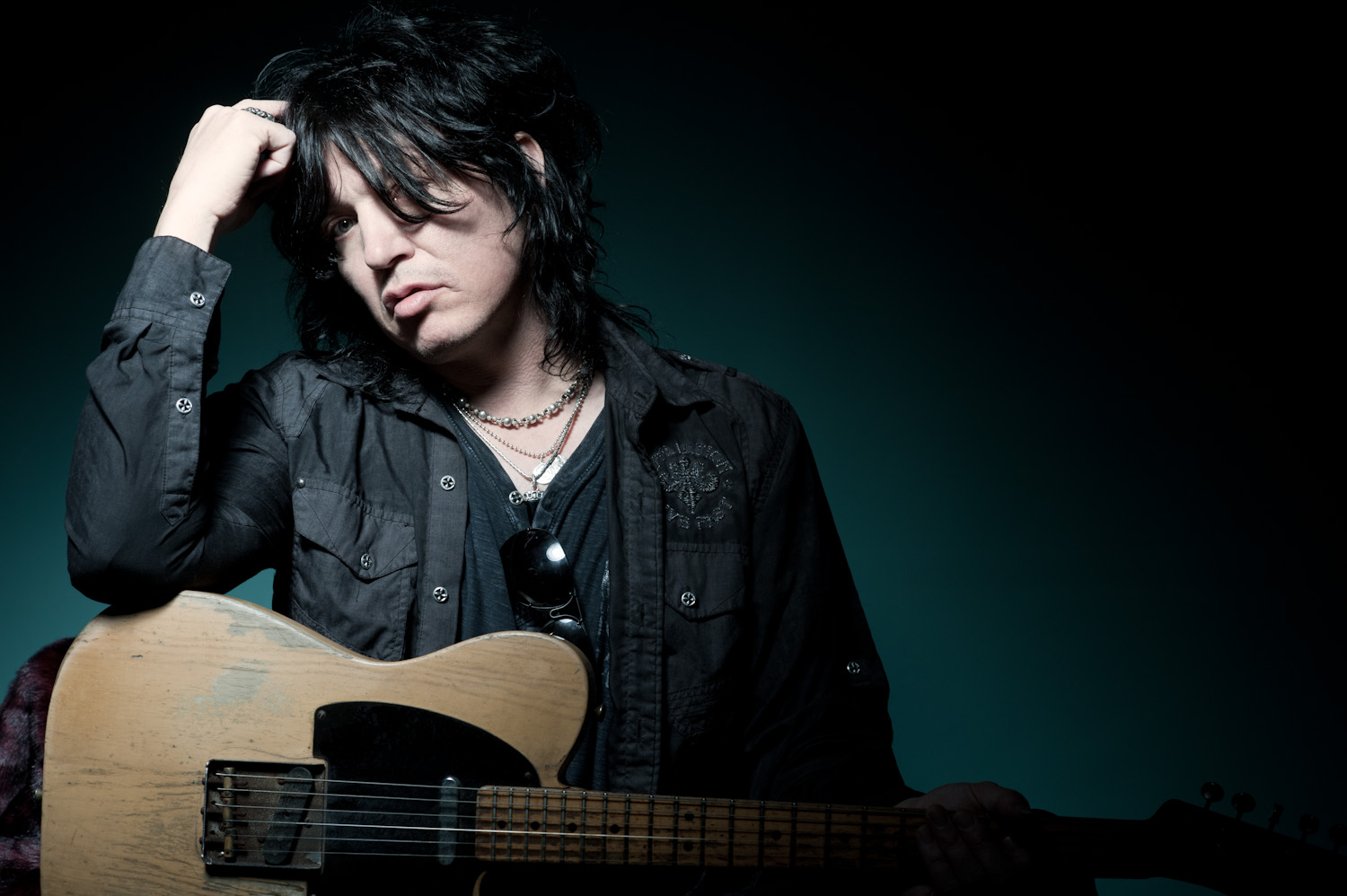 The 1980s is responsible for giving me some of my favourite bands of all time - one of those bands was Cinderella. They got pigeon holed with a lot of the glitzy hair metal bands of the day, but there was more to Cinderella than singing about partying all night. Sure, there was some of that, but their music and lyrics for the most part seemed to have more to say. Night Songs (1986), Long Cold Winter (1988) and Heartbreak Station (1990) are three of the best albums you will hear from any band. Their last studio record was Still Climbing (1994) but like so many bands during the 1990s, Cinderella also suffered at the hands of a changing musical landscape as the grunge movement took a hold. Since then there has been numerous CD and video compilations to keep the fans interested, but what everybody has been waiting for is a new Cinderella album. Sadly that does not look like it is going to materialise any time soon, however lead singer Tom Keifer has done the next best thing by releasing his first solo record and it has to be said this is a mighty effort. So I took a few minutes to catch up with Mr. Keifer to discuss his new album, That's The Way Life Goes, the past and the future.
Rock Man: Congratulations on everything you have achieved in you music career so far, could you have imagined where music would take you in life?
Tom Keifer: You have hopes and dreams when you are young; I guess mine have gone beyond my wildest dreams. I feel very fortunate to have had the career I have had to date and I look forward to more in the future. It has been a blessing to be part of the success of the band Cinderella for almost 28 years now, and the solo thing at this point is a real fun adventure that we are just getting started on and I have high hopes for this too.
RM: At what age did you discover music and who were some of the artists that influenced your musical direction?
TK: The discovery of music for me goes as far back as when I was seven or eight years old. I remember seeing The Beatles on TV and then I got really into that show The Monkees which was that TV band, which I thought had incredible song writing in that show and great guitar work by Mike Nesmith. So between The Beatles and The Monkees, that is what kind of got me to want to pick up a guitar and play and I started taking lessons and singing songs and strumming songs and learning basic chords, so that is probably the early foundation of music and songs. Then I heard Led Zeppelin and Aerosmith a few years later and The Stones, and started playing in cover bands and learning more hard rock kind of things and started teaching myself electric guitar. I think what influenced me overall was the rock and hard rock of the seventies which is very blues based and American roots based and I think that is my whole foundation for my singing and writing.
RM: Congratulations on the release of the new album That's The Way Life Goes, you must be very proud of the final product?
TK: Yeah it was something that took many years to make, it was a huge leap of faith making it, and we took ten years. It was produced independently of a label and it was during a period of time when I could barely sing due to my vocal cord paresis, a neurological condition, and quite honestly the entire time we were making it I did not know if I would be able to perform the songs live and we really did not know if the record was ever going to get picked up or released. It was more about just creating music and where it was going to end up it was going to end up, even if it was just listening to it in our own house [laughing] by ourselves. So that was the goal to just make an amazing album and we did our best and hopefully we achieved that.
RM: When did the song writing process begin for this album, how long have you been holding on to some of these songs?
TK: Well the song writing process goes as far back as the mid 90s when Cinderella parted ways. The whole music scene was changing and record companies were dropping bands, we lost our deal with Mercury that we had all those records on, and the band was starting to drift apart because we did not have an outlet for our music. I started to write songs and was thinking about a solo career or a solo record anyway, and eventually moved to Nashville and I have been writing with people here, and for whatever reason, I was writing for a project but the recording and production of an actual album kept being put on the back burner for years and eventually I decided to start actual production and recording in 2003. I had a huge pile of songs that I had been writing since the mid 90s and we selected from those songs, the fourteen that we felt were the best that went together and made a dynamic album and started to record. And the goal was not to take ten years it just happened that way, it became a real labour of love and there were struggles along the way. It was a labour of love is the best way I can describe it and we were determined not to stop until we were happy with everything on it. I produced it with my wife Savannah, who is an amazing song writer and she wrote a lot of songs on the record and is also a incredible producer, and the two of us produced it along with Chuck Turner who is a Nashville producer and engineer who is a incredible guy, a great person and the three of us were thick as thieves for ten years, hiding out in studios here in Nashville and working on this record.
RM: Any number of these songs could have wound up on a Cinderella record, did any of them come close to being Cinderella tracks?
TK: I am sure that would be very possible. I was the main song writer in the band and the lead vocalist and did a lot of the guitar work, so I guess there is a stamp that I have, a style, that was a big part of Cinderella in terms of writing, vocals and guitar and that is naturally going to carry through on a record that I am going to do. So yeah, there is an obvious similarity which I believe is a natural thing.
RM: What inspiration, if any, did you take from recording the album in Nashville?
TK: God everything. I mean, starting with song writing I thought I was a good song writer before I moved here, the song writing is incredible here. It was a true inspiration and really was a shot in my arm and a kick in my a** to become a better song writer. And I had the opportunity to work with amazing writers here, and not only Savannah, but the other people who co-wrote on the record, and that was the first and foremost inspiration. And then the musicians and the engineers that we had access to for this record were the very best of the best, and there is nothing more inspiring than walking in to cut a track and hearing it just go down like magic and it is goose bumps [laughing].
RM: The first single from the album is The Flower Song, to me it sounds like a summer time track, you are cruising down the highway with the top down sort of thing, what has been the response to that song?
TK: The response has been very positive; I think the lyric is pretty unique, I think people are relating to it. It has several interpretations it can be taken as, but at the end of the day that romantic feel it has, that there is that one special person for all of us out there in life, I think people connect to, and I think that was captured in a very sing-along, feel-good track. I think we found some real magic in that track when it was cut. I think it is the kind of lyric that if the track does not have the kind of magic it is not going to work, I think we captured the magic to make the lyric work on that and I am seeing that it is connecting with people.
RM: And the follow up single is Solid Ground, how is that one doing?
TK: Oh, very well. It is another one that people really seem to love, it is the polar opposite I guess of The Flower Song and those two songs represent the extreme ends of the record. The Flower Song being the more organic, intimate, acoustic side of the record and Solid Ground representing more the more hard driving edge and it is a blast to play live, it is nothing but raw energy on the record and live, so far it has been received very well.
RM: Tell me a little bit about the track Fool's Paradise, is this social commentary on the ever changing modern world?
TK: Yeah, I think to me it is about the catch 22 of technology, the conveniences of modern life. I think there are consequences to some of the things that create convenience for us, they also create other problems. I can speak for just our industry. The internet has really impacted a lot of business other than just the record industry due to the downloading, illegal downloading, it has spread far and wide to retail stores you are seeing book stores close, movie stores close, you know, I mean it has such an impact and that is just one aspect of technology where there is the catch 22. There is the convenience but there is the impact and sometimes the impact can be quite crippling. But you know, there are so many facets to our technology today from social media to an ever changing world that we are living in and I think that there are consequences to most of them.
RM: Over the years you have had some issues with your vocal chords and had to re-train your voice. Can you tell me how hard that was and has it made you a better singer?
TK: Yeah, it is an ongoing process. It is a neurological condition that I was told I would never sing again, it is not something that there is a medical cure for it, like a medicine or surgery, it cannot be cured, the only hope of ever being able to sing again is to re-train it. So it has been an ongoing process since 1992 and I have worked with countless coaches and speech pathologists and tried to take any bits and pieces and learn about technique. It is not an exact science to figure out how to literally trick my vocal chords into working properly and get the wrong muscles out of the way and get to the right muscles that needed to be trained. You know, I am fortunate enough to be able to stand here and say that I have been able to conquer it in a way that I can still work and as you mentioned a better singer in many aspects, but it is an ongoing maintenance and therapy that has to go along with it that is nearly two hours every day, rain, hail or shine.
RM: Can you tell me a little bit about making the first two Cinderella records, Night Songs and Long Cold Winter?
TK: Well you know, going into make the Night Songs record, it was two different experiences, between those two records. Going in to make Night Songs we were about as green as you could be in a studio, the demos that we had produced before that that had actually got us a record deal were really just not very good. None of us knew what we were doing in the studio and we quickly learned that the term "recording artist" is called that for a reason [laughing] because painting the picture in the studio that you have when you are in a room playing live is more challenging than walking in and playing. It is an art and we learnt that going in to make the first record, fortunately we had an amazing teacher in Andy Johns who was our first producer and we learned an incredible amount of knowledge about recording and making records from him. So you know, we were extremely green and going in to make the second record Long Cold Winter we had a little bit of knowledge at that point and so we weren't quite as green and were able to collaborate with Andy a bit more and working on the record and have a better understanding of what was going on, so that was the difference in the experience. Both records took about six months to make. Andy was an incredible producer, demanding, and that is a good thing because we learned from that and we learned everything from him.
RM: I remember reading an article shortly after the release of Night Songs that said Jon Bon Jovi had a hand in getting you signed. Apparently he saw you performing in a bar, rang the record company, Mercury, and told them they had to sign this band he had just seen. Is there any truth to that?
TK: Yeah there is truth to that. That is not quite how it went, he did walk into a bar to see us. He was making his second record, 7800 Degrees Fahrenheit in Philadelphia and we were playing in a bar and I guess he left the studio that night, wondered into the Empire Rock Club where we were playing and watched the show. He came backstage afterwards and said "hi" and introduced himself, and we knew who he was because he had a hit with Runaway, his first hit, so we were familiar with that song and had seen the video on TV. He was very complimentary and said "hey that was great" and pretty much that was it, he just came in and said "hi" and that he enjoyed the show and the band. We found out a few days later that when he was at Mercury Records in New York in his A&R guy's office, Derek Shulman, and Derek already had our demo tape which I mention to you was just terrible and was riding the fence as to our stuff. So Jon walked in and somehow the name came up and Jon said "I just saw them the other night, forget the demo tape go see them live", so Derek did and being an A&R person he still was not convinced. So at that point Derek signed us to a six month developmental deal and gave us some more money to make some more demos and at the end of that period Derek had made up his mind. So Jon was certainly an x-factor, and we will be forever grateful because if he had not walked in and spoken that one sentence of "forget the tape go see them live" who knows where we would be, so thank you Jon.
RM: If I can take you back to 1989, what are your recollections of the Moscow Peace Festival?
TK: Oh man, that was just incredible. Sometimes when you are in the midst of doing something, as incredible as it feels, you don't realise until years later what it really was. And I see now the YouTube footage of that stuff now and it has really become a performance that I think that has been remembered, the whole show not just ours but the whole event, which is kind of very cool to look back now after so many years and know that you were a part of that event, that people still watch and know that you were a part of that event. You know, it was incredible to go into a country where we were told that the people were not really allowed to have access to this kind of music, they did not enjoy the same freedoms, in other words is what we were told. And then you walk out on a stage in front of, I do not know how many, 80,000 or 100,000 people and they are singing every word and they are holding up records that they got on the black market and it just goes to show there is no boundaries to music. Music is going to filter in if it resonates with them regardless of society restraints or whatever, so that is the thing I really remember about it that was pretty amazing.
RM: What is the state of play with Cinderella?
TK: Well we are on hiatus this year, and we kind of made that decision at the end of last year because we had toured three years in a row, we did the States three times and did Europe twice and been to South America and basically burned our candle at both ends for three years straight, so at the end of last year we decided we were going to take a break this year. So we are on hiatus, in the meantime I'm working my record and I have been out touring and working that and that is pretty much the status of it right now.
RM: Once again, congratulations on the release of That's The Way Life Goes, on behalf of everyone here at Full Throttle Rock I would like to wish you all the best for the future?
TK: Well thank you very much and thanks for speaking with me.
Tom Keifer – That's The Way Life Goes is available through Merovee Records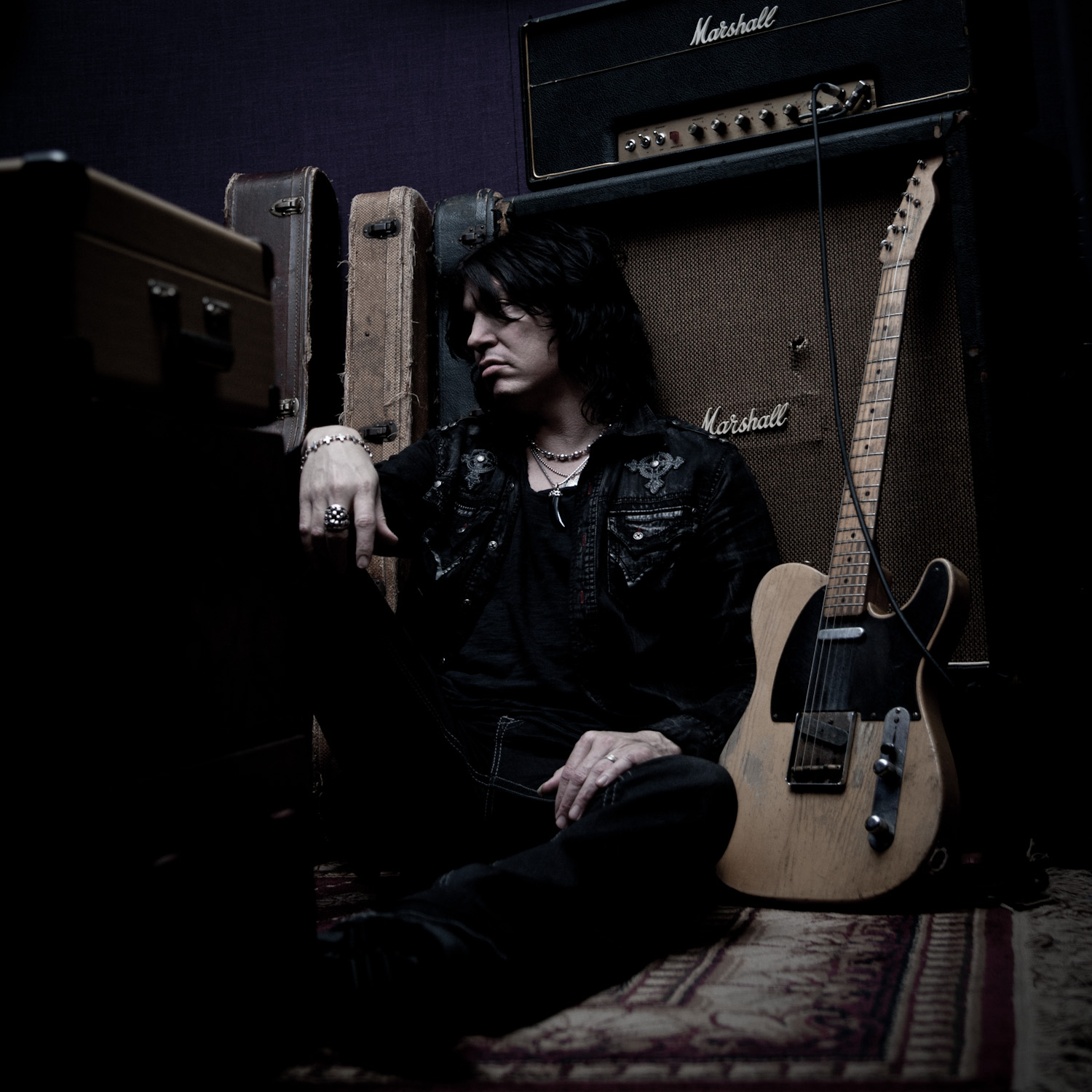 Categories: Interviews