| | |
| --- | --- |
| Posted on July 15, 2013 at 1:30 AM | |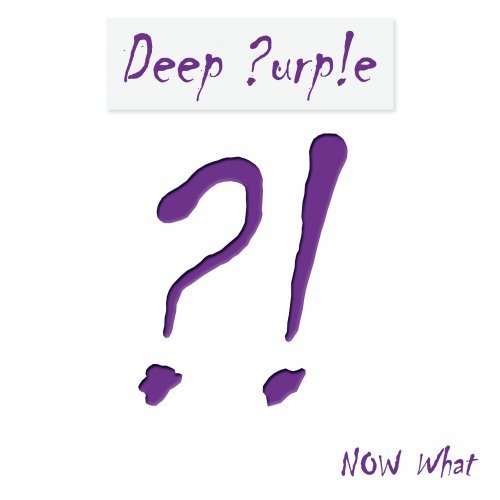 Deep Purple - Now…What?!
Written by Luke Tolhurst
It was hard not to notice a fair bit of hype and promotion surrounding Deep Purple's first studio album in seven years, Now…What?! and I was cynical of any 'new stuff' from one of my all-time favourite bands. To be honest, I hadn't paid much attention to anything the band put to tape after 1974's Stormbringer and it would be safe to say that not many other people (other than the diehards) would have either which is a shame because if their latest release is anything to go by, the rock legends still have plenty of rock to offer.
The fairly recent visitors to our shores recruited renowned producer Bob Ezrin and it shows from the first listen. Every song is sounding extremely polished and is full of moments that make you smile and remember exactly the reason why you loved these guys in the first place.
After an Iron Maiden-y type intro to 'A Simple Song', the familiar vocals of Ian Gillian brings comfort before the 'Hush' sounding keyboard of Don Airey and guitar of Steve Morse start up and the great Deep Purple sound of old comes flooding back.
This continues into the epic 'Weirdistan' and the rocking 'Out Of Hand' both album highlights for me and in different ways. The catchy former tune has a brilliant chorus and weird synth solo section that only Deep Purple could get away with. The latter is another catchy song accompanied by a string section with an excellent main riff that gets the head nodding and also a spectacular guitar solo for all the air guitarists out there.
The excellent and always-catchy song writing is further still on display on first single 'Hell to Pay' and the funky 'Body Line'.
The first of two songs dedicated to the memory of former keyboard player Jon Lord, 'Above and Beyond' and the even more epic 'Uncommon Man', are epic rock ballads with stirring synths both fitting tributes to the man that most believe was the heart and soul of the band.
I can't really fault the album in any way. All the songs are great and the quality never dips throughout; you can't really ask for much more. It's really a shame Deep Purple aren't held in as such high regard as other reformed bands of yesteryear, this album should deservedly earn them a bit more respect for their 'new stuff'. A supreme rock album from Rock and Roll Hall of Fame legends.
Categories: Album Reviews