| | |
| --- | --- |
| Posted on July 11, 2013 at 11:35 PM | |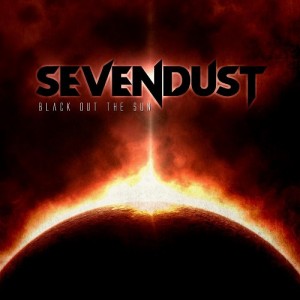 Sevendust – Black Out The Sun
Written by The Rock Man
By the late 1990s bands such as Creed, Saliva, Limp Bizkit, Staind and Korn were establishing themselves as the new face of rock and metal. Leading the charge was an energetic group from Atlanta, Georgia called Sevendust. The band's debut self titled 1997 release earned the group Gold status on the U.S. Billboard 200 Album Chart and since then the band has released seven more memorable studio albums. But in 2013 Sevendust deliver their finest offering yet with the release of Black Out The Sun.
I have been a Sevendust fan for a very long time and I am yet to hear a poor record from them, in fact I don't think it is possible for them to record a rubbish album, and Black Out The Sun only strengthens my faith in this band.
The album kicks off with Memory a beautifully arranged acoustic piece which links up with Faithless which is a true Sevendust rocker. The next track Till Death is more hard core at times and raises the audio assault to the next level, then begins a string of classic sounding Sevendust tunes lead by Mountain, Cold As War, Black Out The Sun, Nobody Wants It and Dead Roses. The quality of these tracks is so good that any number of these songs could have featured on previous albums and been a standout moment.
The album continues on with the first single Decay which highlights all the hallmarks that have made Sevendust leaders in the field of Nu-Metal. The very catchy Dark AM and Picture Perfect continue the journey before we come to the beautifully sung ballad Got A Feeling. Closing out the set is Murder Bar which reminds you this is Sevendust.
As always lead vocalist LaJon Witherspoon is simple magnificent, he has such a smooth vocal presence that blends perfectly with the heavy sounds created by John Connelly and Clint Lowery (guitars), Vince Hornsby (bass) and Morgan Rose (drums). If you have never experienced a Sevendust record before Black Out The Sun will provide you with the perfect jumping on point. From there you will want to check out their back catalogue, which as I said earlier doesn't contain one bad effort.
Categories: Album Reviews