| | |
| --- | --- |
| Posted on July 7, 2013 at 9:20 PM | |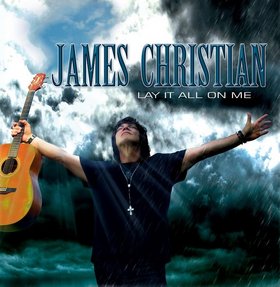 James Christian – Lay It All On Me
Written by Juliano Mallon
James Christian is one of the most respected names in the AOR/Melodic Rock circles since the 80s. Not only he's the frontman of the mighty House Of Lords, the man also has an eexcellent – but short – solo career. And nine long years went by unitl he graced us with "Lay It All On Me", his new album that hit European stores on July 5th.
With the help of Robin Beck, keyboardist Jeff Kent and House Of Lords bandmates Jimi Bell and BJ Zampa, Christian brings us an album that travels between his House Of Lords days as well as his previous solo efforts, but maintaining the hig quality of the songs.
For instance, listen carefully "Lay It All On Me", "Sacred Heart", "She's All The Rage" and "Sincerely Yours", and you'll notice all of them would perfectly fit on any House Of Lords album, due to their inherent grandiosity and killer choruses they have.
Another song that sounds like as if it was taken from a HoL album is "Believe In Me", a beautiful mid-pacer that sounds wondeful with its keyboard layers and well distributed guitars, not to mention the thilling chorus.
And the emotional power ballad "Let It Shine" is another highlight with its delicate melody and poignant chorus.
I can point all the songs above as highlights of the album, believe me.
But there's more!!!
The sound of the previous James Christian's albums can be heard in "A Day In The Sun", rocker that has a killer chorus, "You're So Bad" brings the bass to the frontline and features explosive and melodic chorus, and "Shot In The Dark" is a first class mid-pacer filled with guitars e subtle keyboards, creating a unique mood.
With all that being said, I can easily state that "Lay It All On Me" will please both HoL and James Christian fans alike. Though the album has very distinct moments (musically speaking), it displays high quality music from beginning to end, with memorable interpretations.
A highly recommended album...
Categories: Album Reviews