| | |
| --- | --- |
| Posted on July 1, 2013 at 4:30 AM | |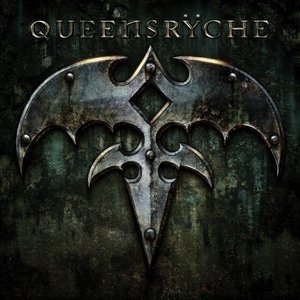 Queensryche – Self Titled
Written by The Rock Man
Over the course of the past several years, opinions between some sections of the media, music journalists and fans have been divided over the quality of work produced by progressive metal icons Queensryche. Their past two studio recordings American Soldier (2009) and Dedicated To Chaos (2011) have taken quite a beating by some. I for one a fan of both. Given the recent turmoil in the band causing the departure of vocalist Geoff Tate and his own release of a Queensryche album, Frequency Unknown, the world has waited patiently for "The Original Queensryche" to respond with a release of its own. Well rock fans here it is.
The three remaining original members, Michael Wilton – lead guitar, Eddie Jackson – bass and Scott Rockenfield – drums have joined with Crimson Glory vocalist Todd La Torre and Sledgeback guitarist Parker Lundgren to record a new album simply titled Queensryche. And what an album it is. In its time the band have acquired a massive armoury of quality material and Queensryche can stand proudly along side all of them.
A strong feature of any Queensryche album is the bass playing from Eddie Jackson and on this latest recording that feature continues. Scott Rockenfield continues to push the boundaries of his playing with a bold, innovative style and on this record sounds refreshed and full of enthusiasm. Michael Wilton, as always, displays his ability as a master axe man with amazing melodies and technique and on Queensryche raises the bar of his own standards.
Vocally Todd La Torre puts in an outstanding performance on his first Queensryche outing, sounding very much like the man he replaced, Geoff Tate and at times Nils K. Rue from Pagan's Mind. I know these thoughts will upset all the Geoff Tate haters who are circling for his blood, but that's how I heard it, and that is a good thing, they still sound like the Queensryche I grew up listening to and not some sad, pale imitation.
The album opens with X2 an Operation Mindcrime style intro before launching into Where Dreams Go To Die. From there the album forges ahead with Spore and In This Light which took me back to the early to mid 1990s. Redemption is classic Queensryche, enough said. Vindication could have easily been a throw away from the Rage For Order album, while towards the back end of the record you have power tracks Don't Look Back and Fallout. The album draws to a close with Open Road, a big time ballad.
All round Queensryche is a very enjoyable listen and enhances the band's legacy. Debate will continue to rage over whether this offering is better that the Geoff Tate recording, you may have your own view, for mine I think they are equal and both do the Queensryche brand justice.
Categories: Album Reviews