| | |
| --- | --- |
| Posted on June 30, 2013 at 5:50 AM | |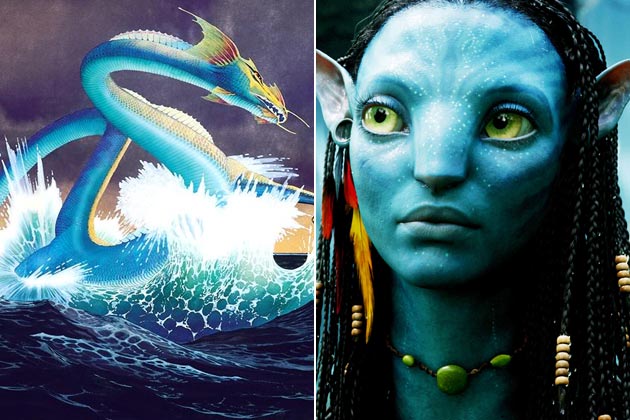 Roger Dean, the British artist responsible for some of the most iconic and bong-worthy album covers of the '70s, is suing movie director James Cameron over the look of his 2009 blockbuster 'Avatar,' according to The Wall Street Journal.
Dean claims that the hit sci-fi movie borrowed more than a little inspiration from his famous fantasy landscape portraits, which graced the covers of Yes and Asia LP covers in the '70s and '80s. Dean is suing the director for more than $150 million.
The lawsuit was filed in Manhattan this week. In it, Dean alleges that 'Avatar"s production crew studied his famous album covers — like those for Asia's 1982 self-titled debut and Yes' 1973 epic 'Tales From Topographic Oceans' — as they prepared the movie. The paperwork makes reference to "floating mountains," "stone arches" and various appendages and markings found on 'Avatar"s flying creatures.
Dean is looking for a portion of the $2 billion the movie has earned since its release. The Wall Street Journal reports that Cameron's lawyer says the filmmaker doesn't need to steal Dean's concepts, since he's the "most original and creative person in the motion picture business today."
From: http://ultimateclassicrock.com/asia-and-yes-artist-sues-james-cameron/
Categories: News