| | |
| --- | --- |
| Posted on June 26, 2013 at 7:30 PM | |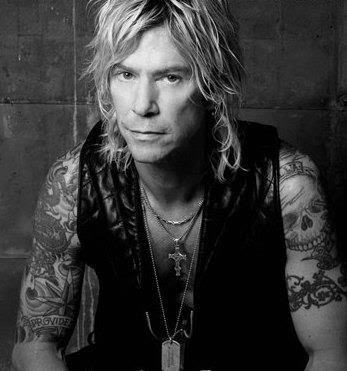 Duff McKagan was named the 2013 Distinguished Alumni Of The Year at Seattle Central Community College during its recent commencement ceremonies.
The bassist was unable to attend the event, so he recorded his acceptance speech while on tour in South Africa and is now sharing the video with fans.
A high school drop-out, McKagan enrolled in a basic finance course at Santa Monica Community College in 1994 after reviewing the financial records from his Guns N' Roses days and coming to the conclusion that he didn't understand enough about the system.
In 2000, after attending several more classes at Seattle Central, he enrolled full-time at Seattle University's Albers School of Business and Economics.
In 2011, McKagan founded Meridian Rock, a wealth management firm for musicians. Headed by McKagan and British investor Andy Bottomley, the firm aims to educate musicians about their finances.
Last year, Duff's education came full circle when he earned his high school diploma, joking, "I did the not-so-popular 48-year plan."
From: http://www.hennemusic.com/2013/06/duff-mckagan-named-seattle-central.html?m=1
Categories: News