| | |
| --- | --- |
| Posted on June 24, 2013 at 8:20 PM | |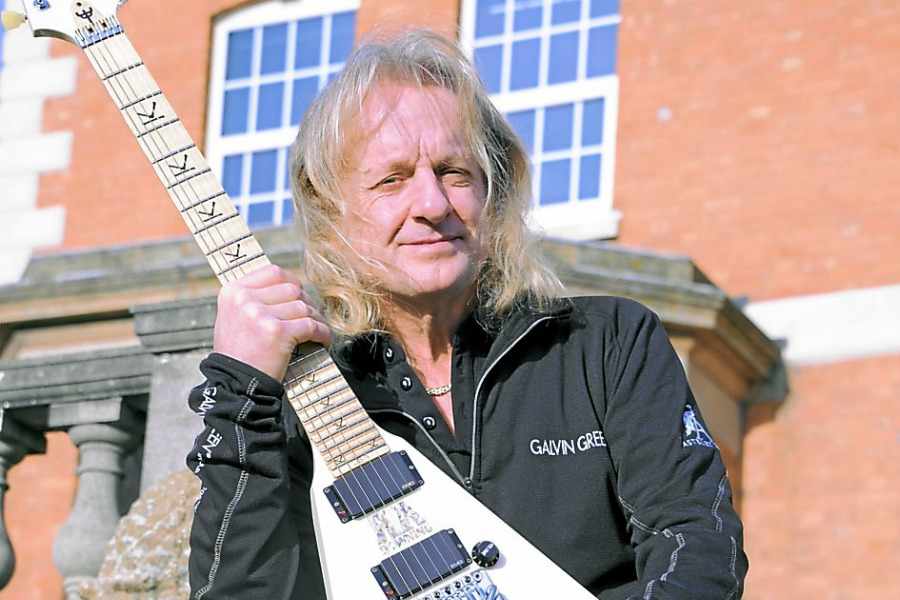 It's hardly rock and roll but Judas Priest guitarist likes the quiet life living near Bridgnorth.
And next month Ken Downing will swap global tours in front of thousands of fans for the rather more gentle surroundings of Chelmarsh Village Fete.
Organisers of the fete have secured a coup by signing up their famous local resident to officially open the event.
The star will enjoy family-friendly fun at the fete.
Mr Downing, whose band has sold more than 35 million albums worldwide and scored a plethora of worldwide hits, will swap heavy metal for a coconut shy, donkey rides and Punch and Judy.
His band was known as one of the greatest heavy metal groups ever formed and enjoyed huge success with songs including Living After Midnight, Breaking The Law and Freewheel Burning.
But the former rocker, who has owned Astbury Hall, near Chelmarsh, since 1985, now enjoys spending more time with his neighbours while taking in some of Shropshire's finest scenery.
He works with investors from across the globe and has kept himself busy hosting Pro-Am golf tournaments on the course he has created on his estate.
One of the fete organisers, Geoff Price, said he was delighted the village was benefiting by having the former Grammy Award-winner, best known to fans as KK Downing, living nearby.
He said: "We're looking forward to having Mr Downing here.
"The number of visitors now runs to about 1,000, bringing together a lot of local people for an afternoon of fun and enjoyment.
"I'm sure having Mr Downing here will attract a few more as well."
The fete, on July 13, is in its 34th year and its links to Astbury Hall go back to the early 1900s, when Chelmarsh Parish Hall was given to the village in 1937, in memory of a previous owner.
From: http://www.shropshirestar.com/news/2013/06/18/judas-priest-rocket-ken-downing-swaps-guitars-for-quiet-life-at-village-fete/
Categories: News