| | |
| --- | --- |
| Posted on June 23, 2013 at 8:40 PM | |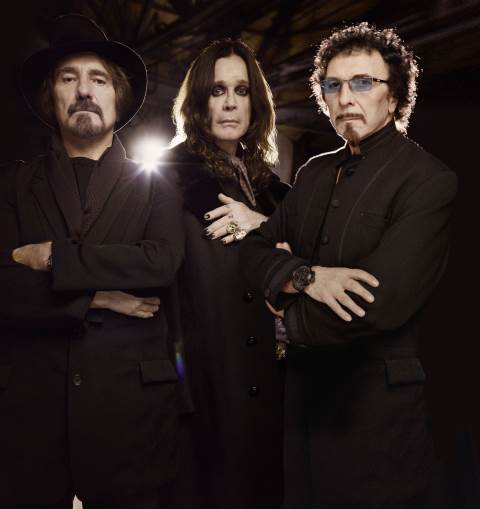 BLACK SABBATH members Ozzy Osbourne (vocals) and Geezer Butler (bass) recently spoke to CNN about "13", the first SABBATH record in 35 years to feature Ozzy, Geezer and guitarist Tony Iommi all playing together. You can watch the report below.
On overcoming their initial apprehension about making a new studio album:
Butler: "[Producer Rick Rubin] was really good for us and suggested we go back to the old spirit of how we used to do things like live in the studio, a jam, live in the studio kind of feel. And that gave us the direction to go in."
Osbourne: "We tried it in 2001, and I think unconsciously we knew this was our last chance. If we had failed on this attempt people would have said, 'Ah, it's never gonna happen.' I think it must be over 30 or 40 years since I listened to the first album because you know you move on and you challenge yourself. As I was saying earlier on, it's like asking THE BEATLES to go back to 'Please Please Me' and they would have gone 'what?'"
On being considered godfathers of heavy metal:
Osbourne: "I have never ever ever been able to attach myself to the word 'heavy metal' — it has no musical connotations. If it was heavy rock, I could get that, but the '70s was kind of like a bluesy thing, the '80s was kind of bubblegum-frosted hair, multicolored clothes and the '90s was kind of grungy. People come up to me and say, 'Your SABBATH work was a big influence on me.' I could go, 'Oh, yeah, I can see that,' but other bands... what part of that is inspired by us? Some of it is just angry people screaming down a microphone!"
On Iommi being diagnosed with cancer just prior to entering the studio to record "13":
Osbourne: "If it was me, I'd just go, 'I'm out of here, but he never complained once, he just kept it to himself, I'd be thinking this is the end if it was me. My wife beat cancer. I didn't know if anyone could beat cancer."
Butler: "He was an inspiration to us during the album. Nothing would stand in his way. He just got on with it and through it and I thought if he can do that then I can do that so we persevered with it."
On BLACK SABBATH's legacy:
Osbourne: "BLACK SABBATH wasn't some band created by a London mogul. We were four guys who had a dream that became bigger than expectations. It's been the best thing that ever happened to me."
From: http://www.blabbermouth.net/news.aspx?mode=Article&newsitemID=191663
Categories: News