| | |
| --- | --- |
| Posted on June 19, 2013 at 7:00 PM | |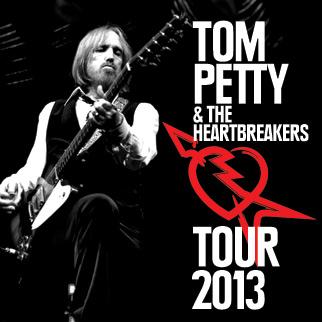 Fans of Tom Petty and the Heartbreakers missed out on about one quarter of the band's show on Saturday night at the Fonda Theatre in Los Angeles when fire marshals deemed the venue was too full.
Specifically, it appeared to the authorities that there were too many people packing the floor area of the venue. Petty announced to the crowd "Well, there's an official here beside the stage from the Los Angeles Fire Department that says the venue's too full, so they're asking that 100 people move from the floor to the balcony, or they're gonna shut it down. Ron Blair says he'll volunteer to go if need be. There, I've done my part. Now let me get back to doing what I do best."
Petty then launched into Melinda which would be the band's last song for the night, cutting the normally two hour show to ninety minutes.
On Sunday, the band released the following statement:
Statement From Tom Petty and The Heartbreakers Regarding Last Night's Early Conclusion To The Concert At The Fonda Theatre In Los Angeles
First and foremost, the safety of our fans is our primary concern and the most important consideration. To those fans who attended last night's show at the Fonda Theatre, we are as frustrated as you are!
While we are still investigating exactly what happened we do know the following as of right now:
1) The number of tickets sold was NOT above the legal capacity of the building. The venue and Ticketmaster documentation confirms this.
2) The Fire Marshal decided that the number of people on the floor (as opposed to on the upstairs balcony or terrace) was unsafe.
Tom Petty and The Heartbreakers and our representatives rely on the concert promoter and venue representatives to give us an accurate breakdown of the legal capacity for every part of the building and to provide security and other staff to enforce this.
We are still investigating all details of last night's situation and will keep you informed.
The shows at the Fonda tonight and Tuesday will go ahead as planned and we are working with the venue, the promoter and the Fire Marshal to ensure that this problem will not repeat itself.
We thank you for your support.
- Tom Petty and The Heartbreakers
From: http://www.vintagevinylnews.com/2013/06/tom-petty-heartbreakers-have-los.html
Categories: News